Camping Charlemagne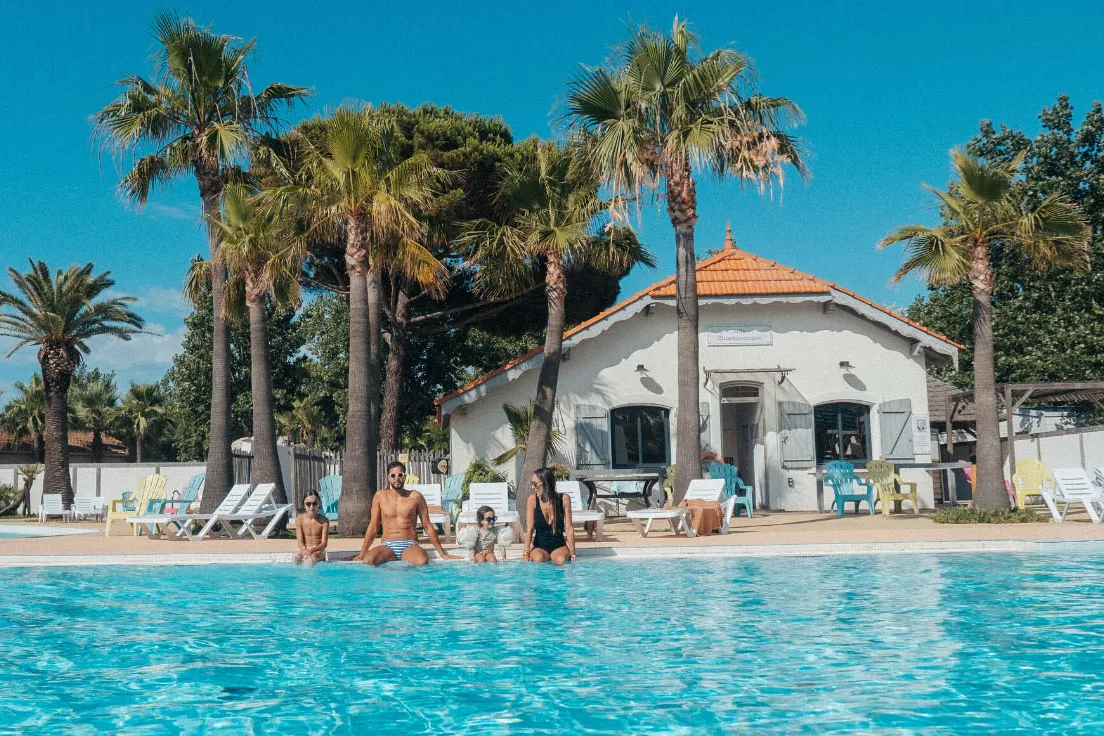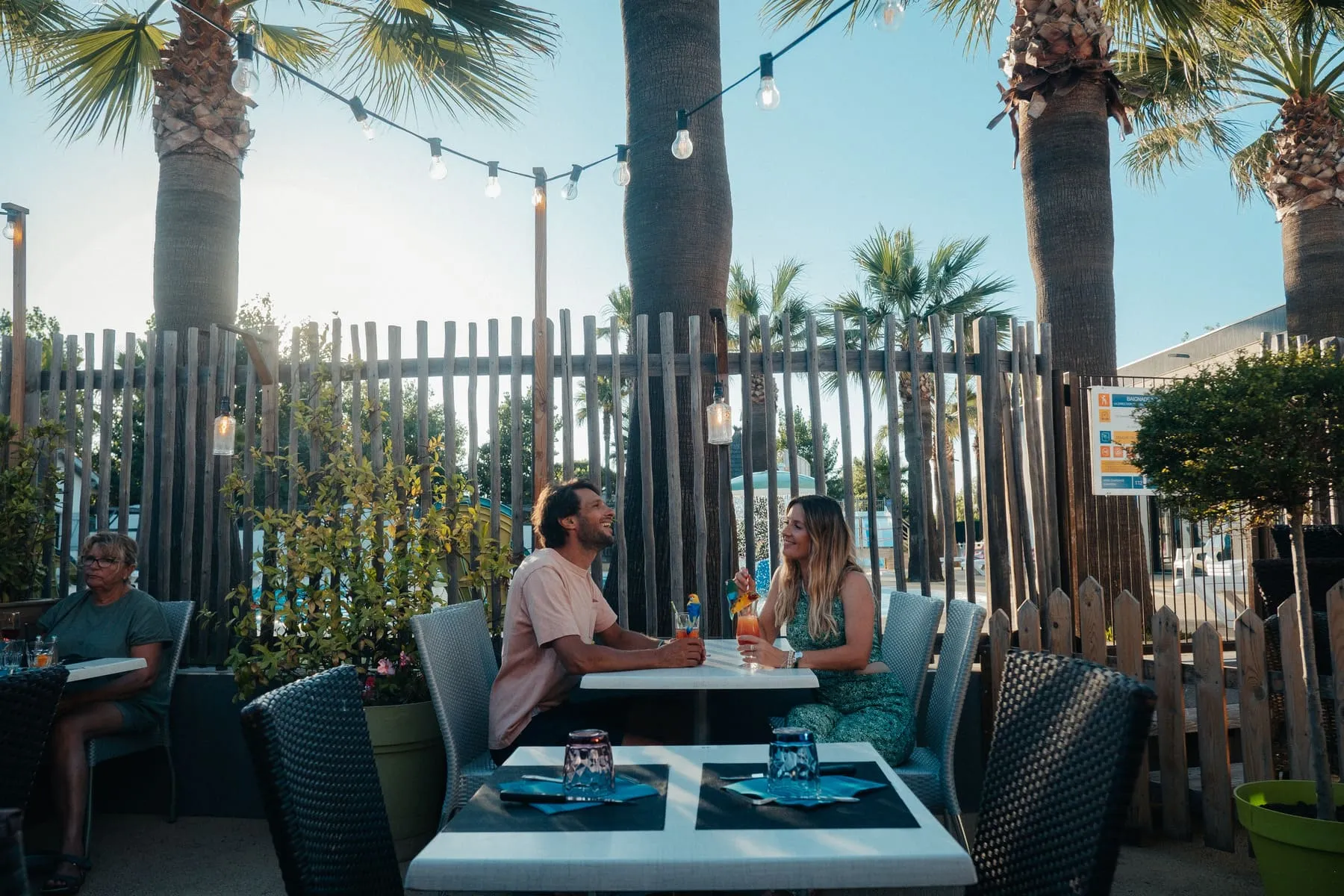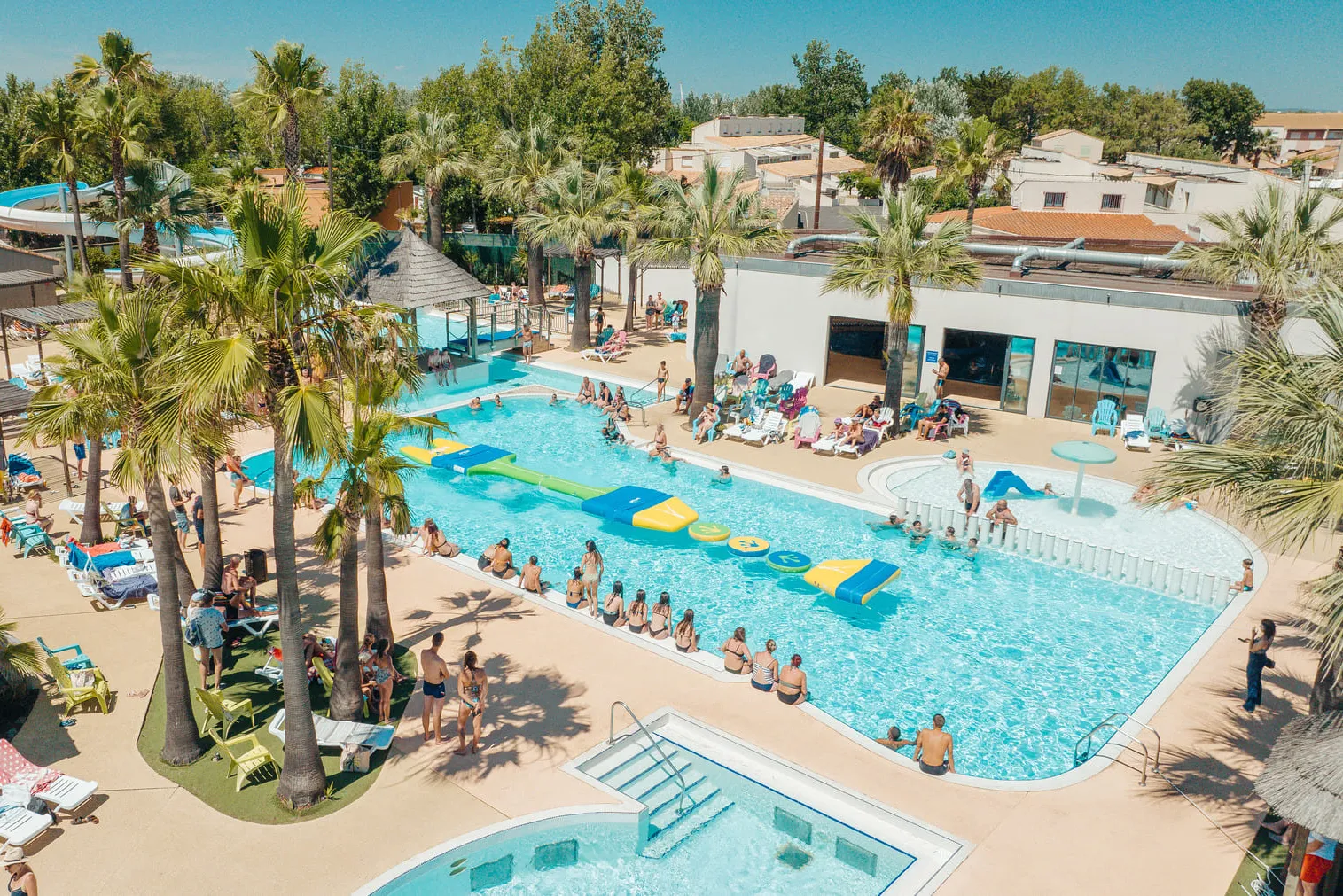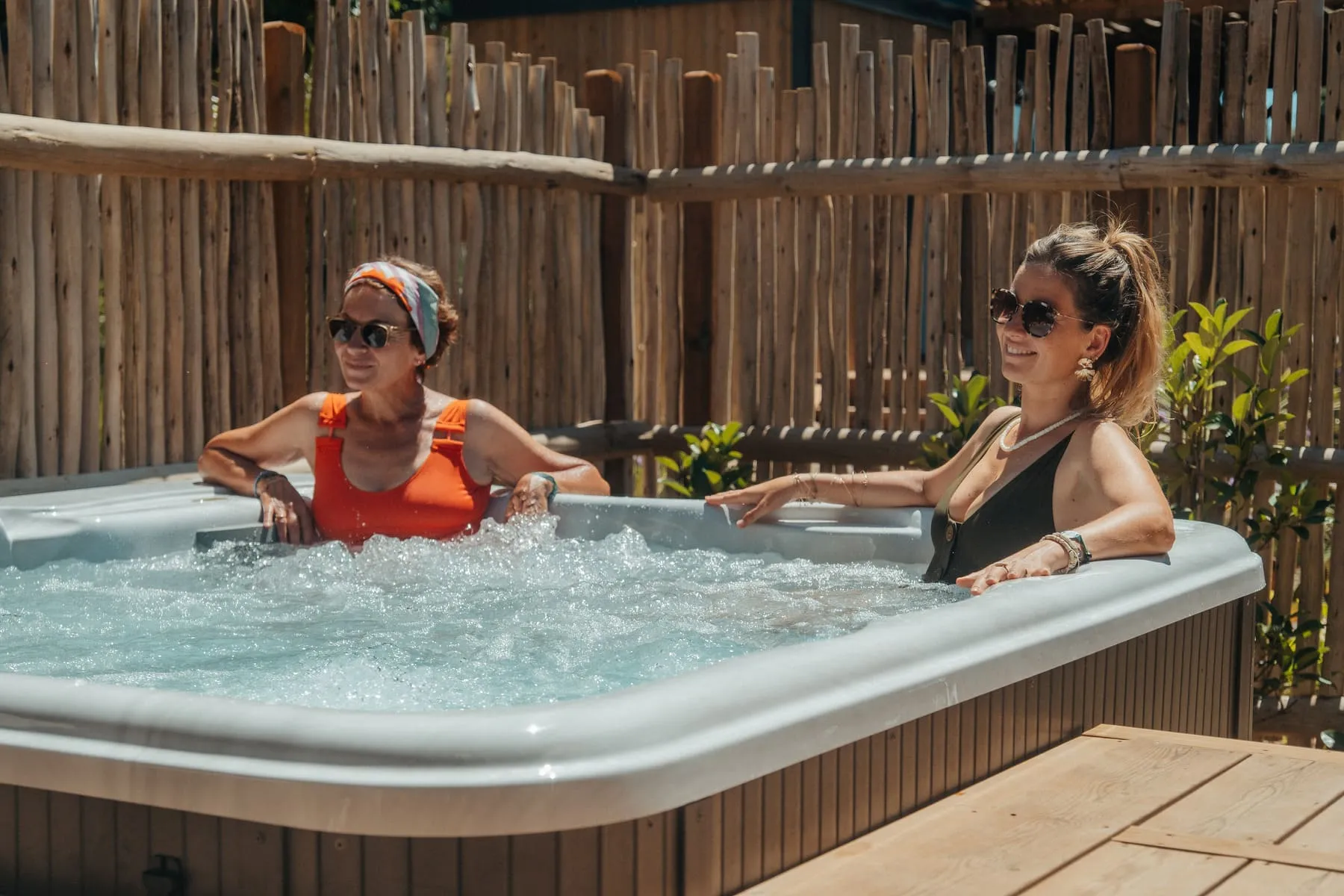 Charlemagne: the holiday home
The Charlemagne is a peaceful, reassuring place. Like a holiday home, it's a place where you feel secure and happy to return to. You take the time to disconnect, reconnect and rediscover yourself. It's almost like a member of the family. The Charlemagne offers simple pleasures to do you good, and when it comes to regenerative holidays, it's the king. It's very easy to become attached to it. Because even if you know it well, it brings up new memories. Because you feel free to be yourself. Because it meets all your expectations. Cosy but open, peaceful but not asleep, the Charlemagne is the perfect place to enjoy a nap in the shade of the tall trees or, on the contrary, to make the most of the entertainment at the Nouvelle Floride next door. A board game, a relaxing break at the spa, a trip into town, a wild night out... On holiday too, desires vary, and the Charlemagne has understood this!
Charlemagne in Marseillan-Plage opens its doors for an unforgettable holiday break! Enjoy the seaside in sunny South of France with your friends or family in our campsite with activities and water park. 
Water fun for all!
Your holidays at camping Charlemagne in Marseillan mean first and foremost the loy and pleasure of staying by the Mediterranean sea! Benefit from a fantastic sand beach only 200 meters from the site and just let it go under the sun of southern France. Don't forget to go to the campsite's water park ! Slides, paddling pool and indoor pool await you for countless hours of fun and relaxation. Charlemagne even has a spa with bubble bath, water jets and whirlpool! 
Book a pitch or rented accommodation
Camping Charlemagne has a wide selection of mobile homes and cottages to accommodate from 2 to 6 persons. True camping lovers will also appreciate the pitches with electricity for holidays in a tent or motorhome.
Unforgettable memories for the whole family!
Mini club and teens club, playgrounds, activities for all ages, sports tournaments… Match your holiday rythm to that of an active camping! Our whole team is devoted to have you spend an unforgettable holiday break in Marseillan Plage.
All our campsites in Marseillan
Whatever the site you select (Beach Garden, Charlemagne or Nouvelle Floride), you will benefit from the 3 campsites' amenities and activities!
FAQ
How to go to Camping Charlemagne – Les Méditerranées in Marseillan by bus ?
Bus 650 links Béziers to Marseillan via Agde and Vias several times a day. Starting from Sète, bus 659 gets you to Marseillan several times a day also.
Which activities are available near Les Méditerranées - Camping Charlemagne ?
Among various nearby activities, Fish Massage (0,8 km), Marseillan-Plage leisure park (1,1 km) and Antinea Boutique (0,5 km) can be noted.
Can I access Les Méditerranées other campsites while I'm staying at Camping Charlemagne – Les Méditerranées ?
Yes, all les Méditerranées guests have total and free access to the services and amenities of all 3 campsites.
What services are available at Camping Charlemagne – Les Méditerranées?
Many services are available to you, such as playground areas for children, sports fields, indoor and outside pools, a restaurant, a shop etc.
Shall I bring my own towels and linen to Camping Charlemagne– Les Méditerranées?
No, sheets and towels are included in all our accommodations, except if you have rented a COSY accommodation. However, you can rent a set of sheets and towels on site (€22/person/week). For a rental of 3 nights or less, the price of the kit is €4 per night and per person.
Can I bring my pet dog to Camping Charlemagne – Les Méditerranées ?
Yes, dogs are allowed on the camping pitch and in all the rental accommodation, except for category 1 and 2 breeds. In rentals, a maximum of 1 dog or 2 small dogs (under 10 kg each). They must be kept on a leash and vaccinated (the vaccination card must be presented on arrival). Please note that dogs are not allowed on the beach between July 1st and August 31st. The presence of a dog on the campsite is charged at €7 per day and per dog on a pitch and €9 per day and per dog in the rentals. Self-service bag dispensers are available for dog waste.
Can I practice sports at Camping Charlemagne – Les Méditerranées ?
Yes, you can access sports fields and infrastructures freely.
Is Marseillan's town centre close to Camping Charlemagne – Les Méditerranées ?
Yes, Marseillan Plage's town centre is less than 1 km away from the campsite.
Is there Wi-Fi at Camping Charlemagne – Les Méditerranées ?
Yes, Wi-F is available on the whole estate. You'll have to pay for it though, and connect via a password given on arrival - see prices and conditions at the reception hall. A free service is available on common areas.
Do rental accommodation of Camping Charlemagne – Les Méditerranées have a TV set?
Yes, all our accommodations are equipped with television sets.
How old does my child have to be to go to Camping Charlemagne – Les Méditerranées' mini club?
Our mini-clubs are located at Nouvelle Floride and Beach Garden. They are open to children of the three campsites from 5 years old to 12 years old.
Is Les Méditerranées – Camping Charlemagne accessible to people with reduced mobility?
Yes. Please contact the reception desk for further informations.
Accommodations
Filter accommodation types :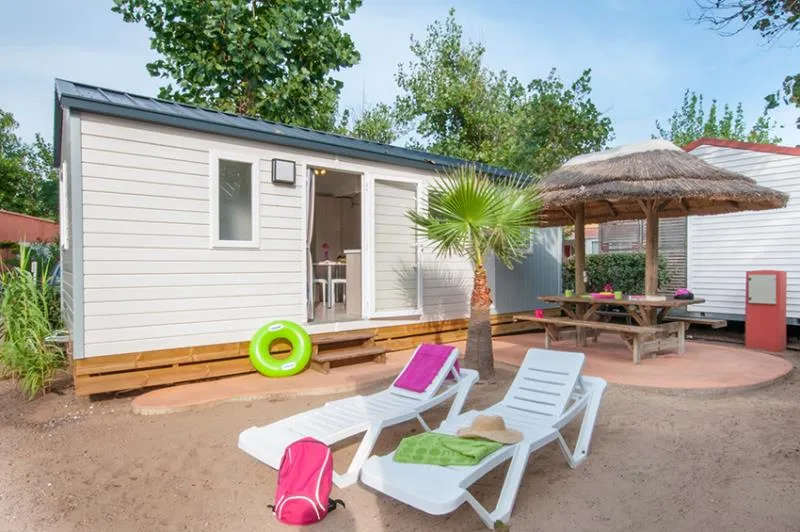 Non-contractual picture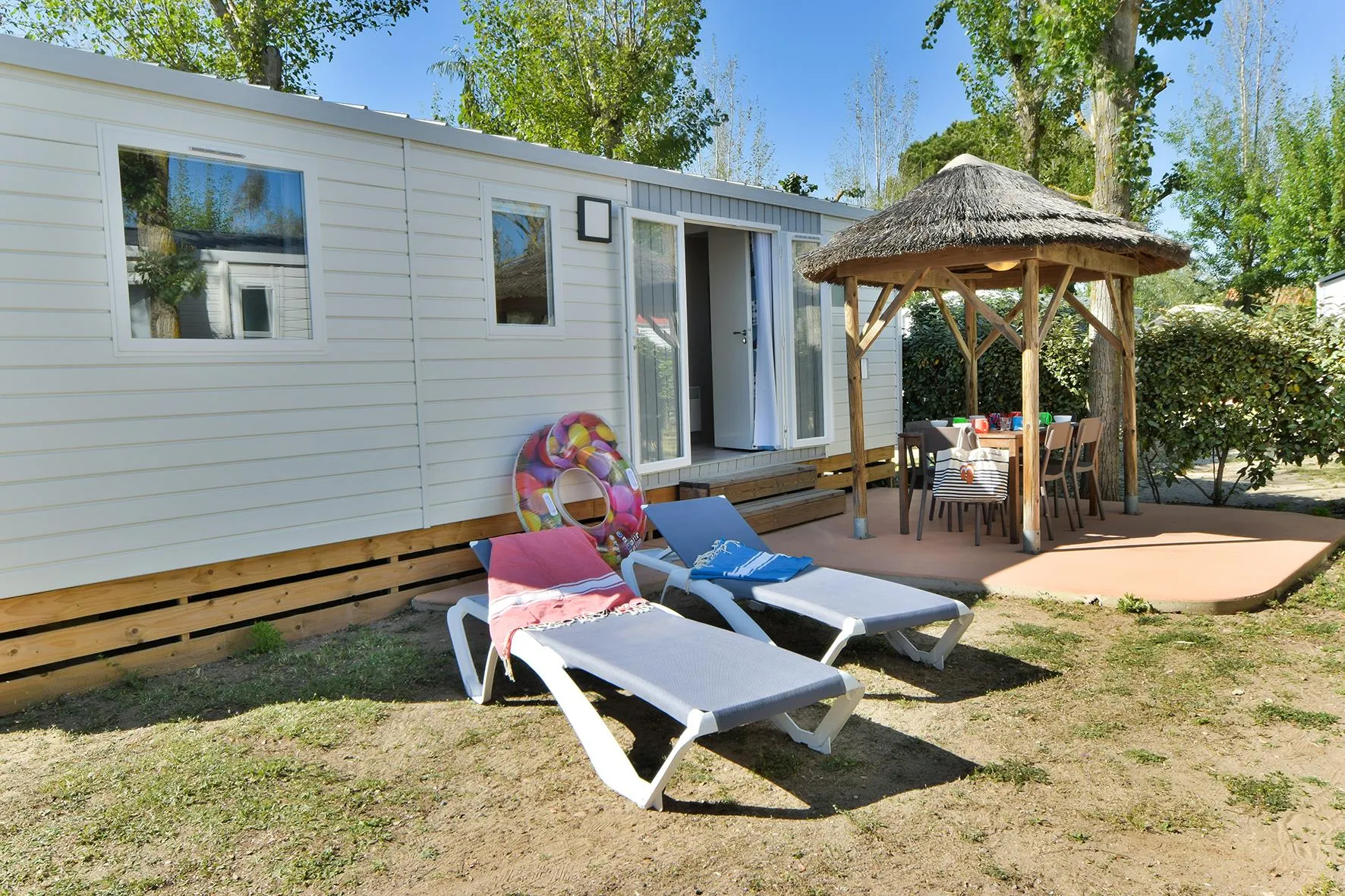 Non-contractual picture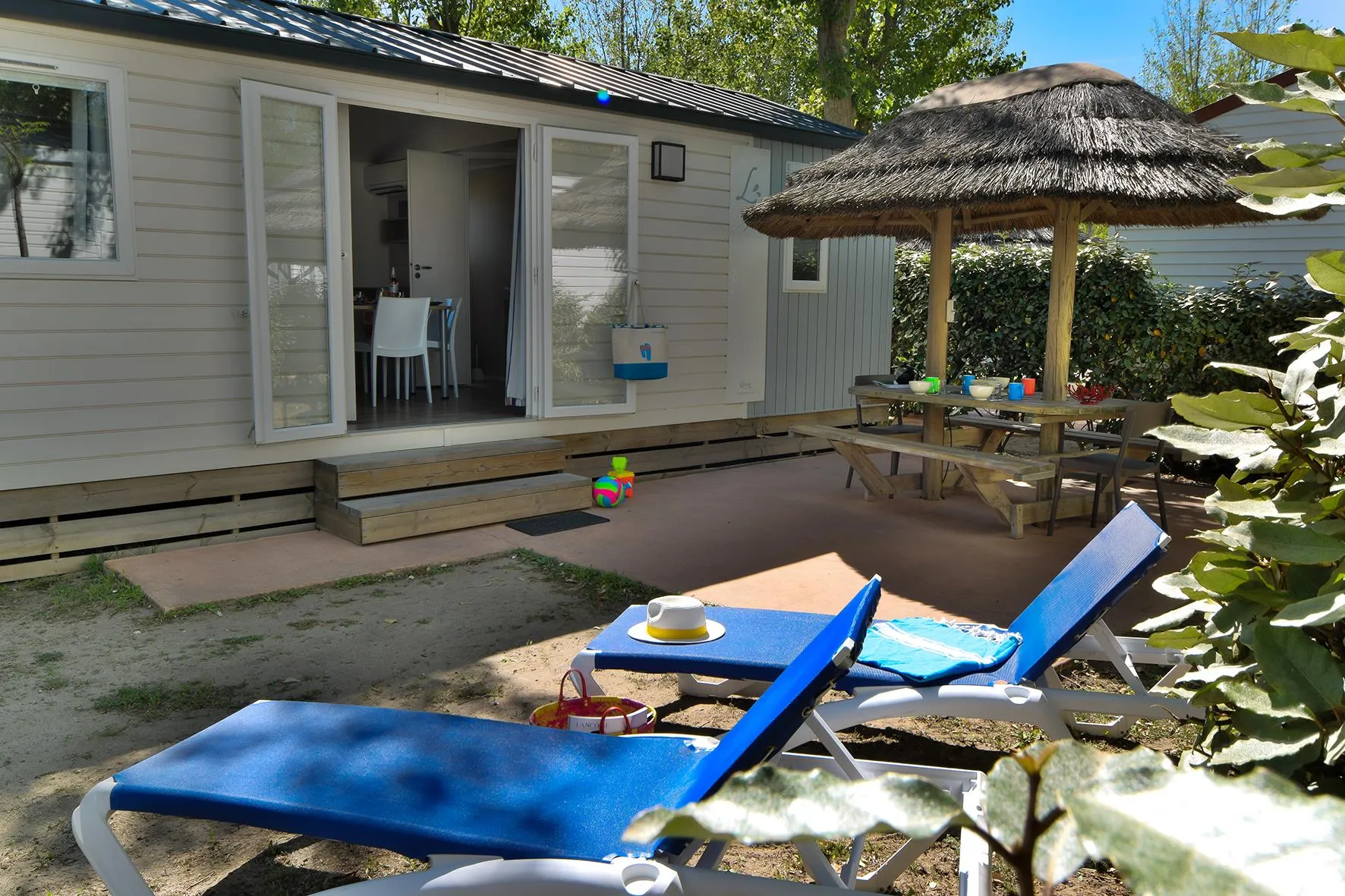 Non-contractual picture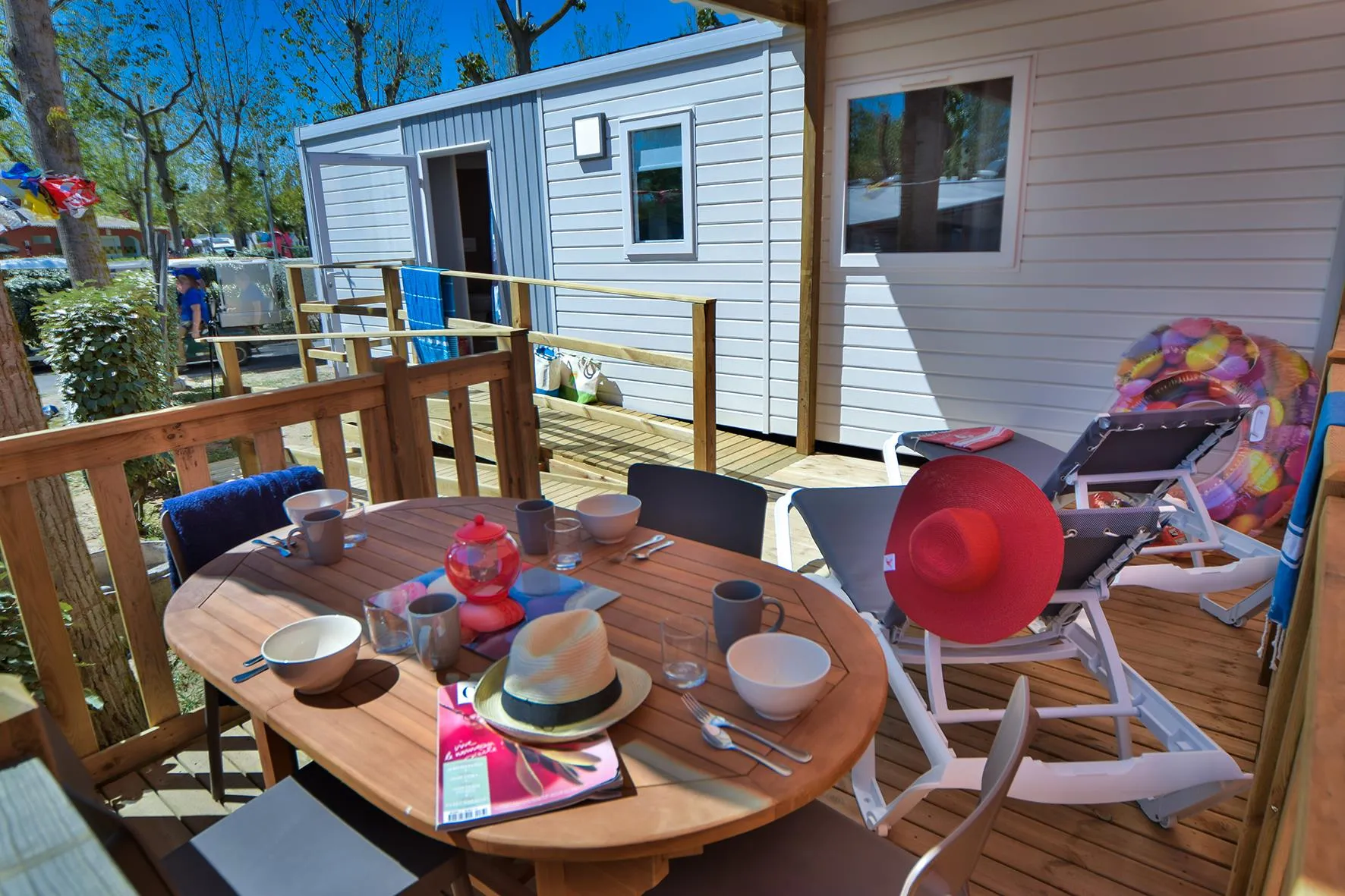 Non-contractual picture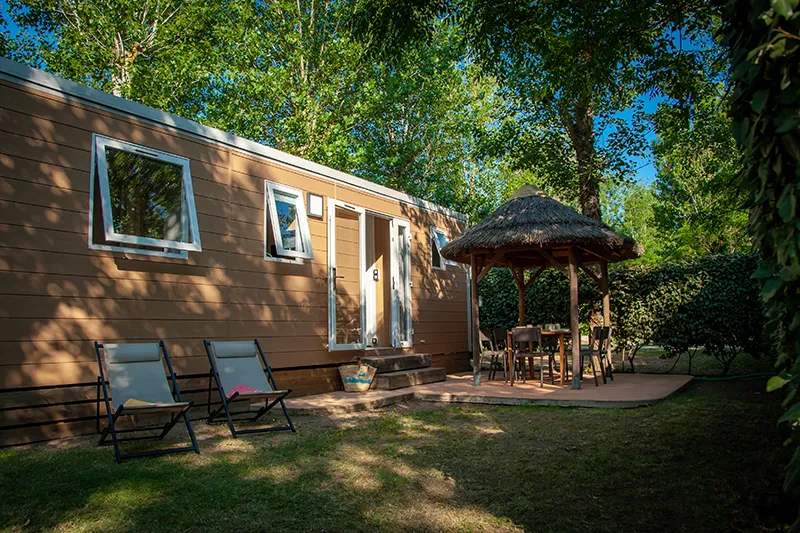 Non-contractual picture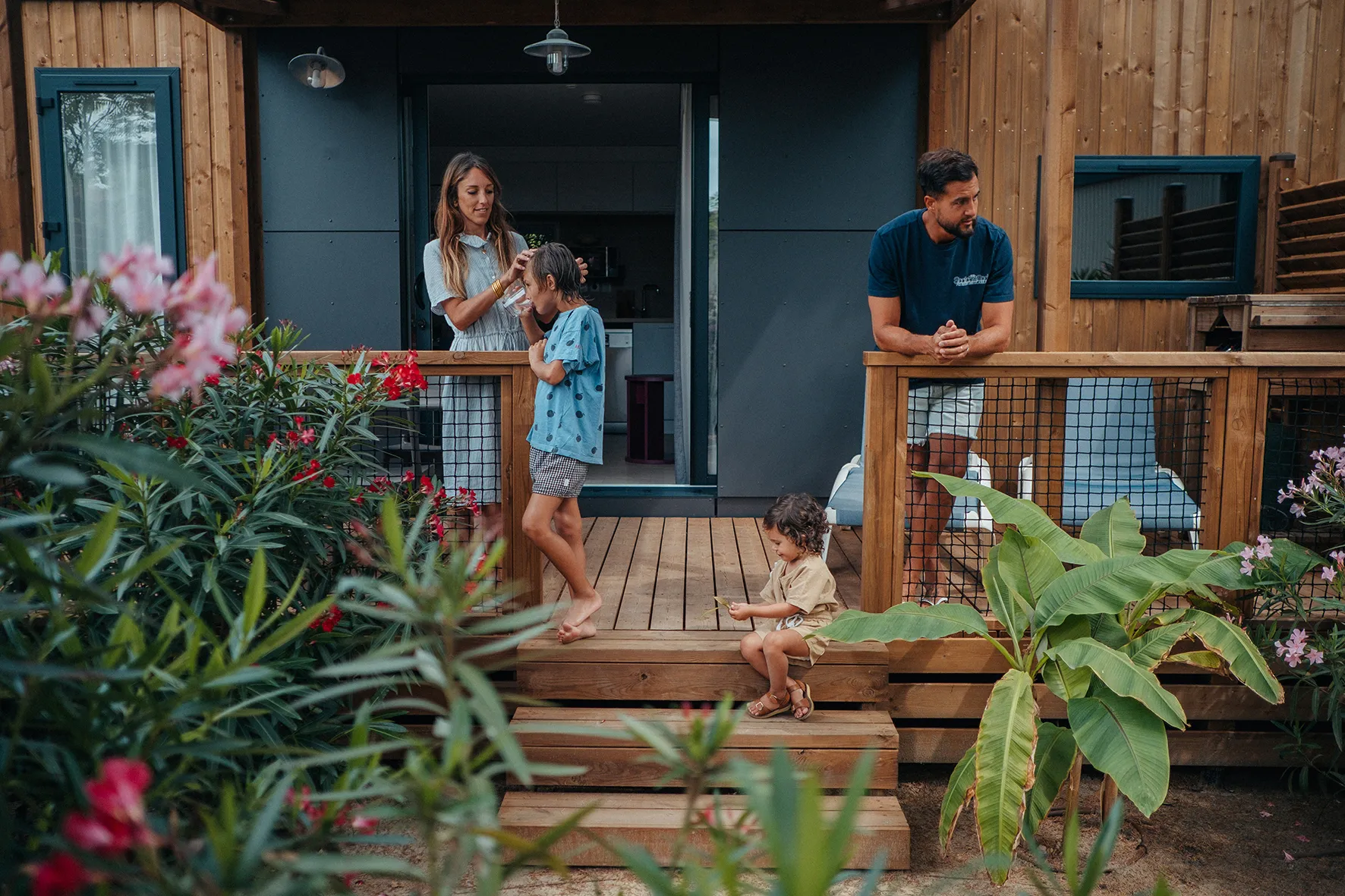 Non-contractual picture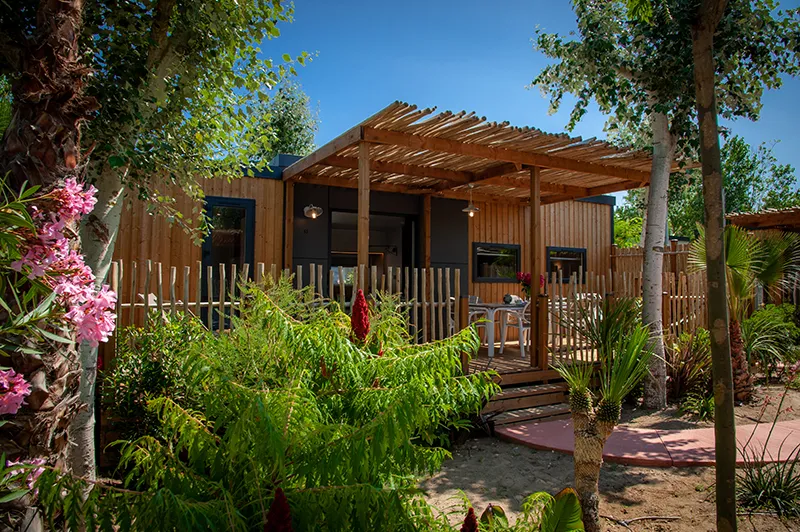 Non-contractual picture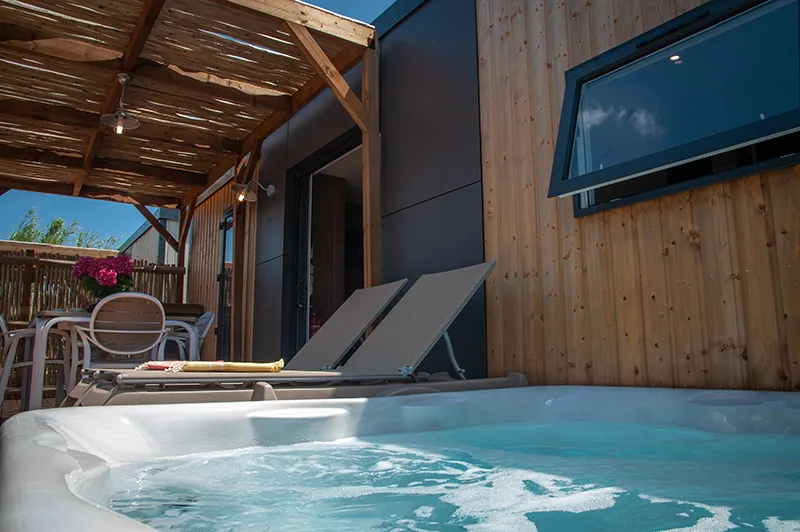 Non-contractual picture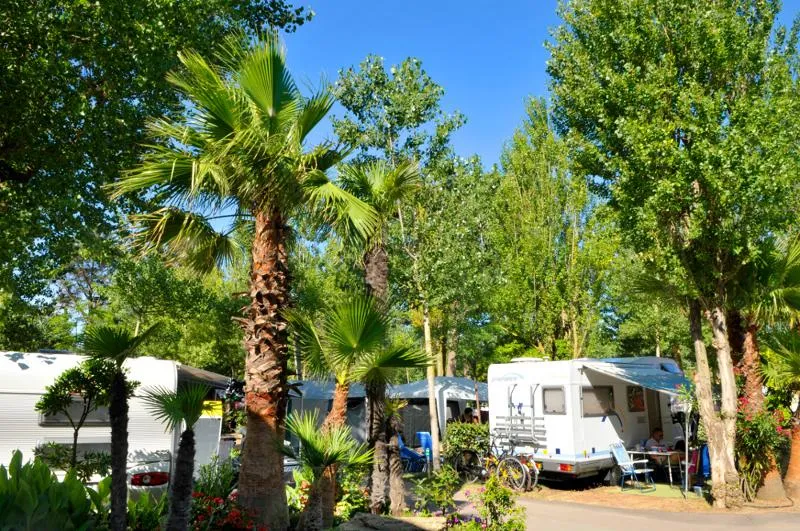 Non-contractual picture
Customers reviews*
Reviews in chronological order
Clive H

Posted 02/10/2023

Type of stay : OAP couple

Accommodation : Forfait 1/2 pers

Period of stay : From 12/09/2023 to 19/09/2023

The establishment

Everything!

Accommodation review

EVERYTHING!

Katia P

Posted 22/09/2023

Type of stay : Couple

Accommodation : Forfait 1/2 pers

Period of stay : From 03/09/2023 to 17/09/2023

The establishment

We had a nice stay as usual

Accommodation review

Love the beach

Gordon A

Posted 15/09/2023

Type of stay : OAP couple

Accommodation : Forfait 1/2 pers

Period of stay : From 05/09/2023 to 10/09/2023

The establishment

Nice location. Clean and tidy site. Nice size pitch. Staff in reception very helpful.

Canno think of anything

Accommodation review

I used my own motorhome

Nothing

Type of stay : Family with teenager(s)

Accommodation : Package Pitch + tent , caravan or camping-car + electricity + water and drainage point

Period of stay : From 26/08/2023 to 30/08/2023

The establishment

Great camping spot, right on top of all the shops and a lovely sanding beach 10min walk

Could do with some parking by Reception

Accommodation review

Privacy and the size of pitch for my 8m caravan was great very high hedges was great ??

Mariano B

Posted 25/08/2023

Type of stay : Individual

Accommodation : Forfait 1/2 pers

Period of stay : From 19/08/2023 to 20/08/2023

The establishment

Seguridad y tranquilidad

Cierre del WC a las 11 PM

Accommodation review

Parcelas con mucha sombra

Type of stay : Family with teenager(s)

Accommodation : Cottage COLLECTION

Period of stay : From 29/07/2023 to 12/08/2023

The establishment

We loved the quiet of Charlemagne. The pool is clean and well equipped with plenty of sunbeds. All staff on site were very friendly and helpful. Thank you for such an excellent stay.

We have nothing to complain about.

Accommodation review

Very clean and well equipped. Very peaceful with a nice vibe of people having a good time.

The toilet in our Cottage was very small, but I understand why as space is very limited.

Robinson S

Posted 14/08/2023

Type of stay : Family with teenager(s)

Accommodation : Cottage COSY

Period of stay : From 30/07/2023 to 06/08/2023

The establishment

The accomodation, the pool areas

Accommodation review

New, comfortable, air conditioning

Our boiler didn't always work for hot water

Claudia M

Posted 11/08/2023

Type of stay : Family with child(ren)

Accommodation : Cottage COLLECTION

Period of stay : From 23/07/2023 to 05/08/2023

The establishment

I really enjoyed the animation and internal team for the activities (sport and kids club) They are very professional and tried to do the best they could with us and kids. I had excellent gym classes in the morning.

There is missing recycling bins around the camping / swimming pool. It is only possible to recycle if we bring the PET/ aluminum etc to the accommodation and separate the garbage before thronging them out. For instance it is not possible to recycle when we are at the beach (in front of camping) as there is not recycle bins. At the bar/ show area also there is not recycle bins. The camping should have more energy efficient in the accommodation and outside. The carbon footprint should be decreased as well as any food waste.

Accommodation review

I really like how clean and new everything is inside of the accommodation, the terrace is also an excellent space.

it would be great to have an oven but not sure if it is possible.

Kieran S

Posted 05/08/2023

Type of stay : Family with child(ren)

Accommodation : Cottage COLLECTION

Period of stay : From 26/07/2023 to 02/08/2023

The establishment

Overall quality of 3 campings was excellent

Accommodation review

All new and clean

Irene M

Posted 28/07/2023

Type of stay : Couple

Accommodation : Forfait 1/2 pers

Period of stay : From 21/07/2023 to 22/07/2023

The establishment

Location by the beach, installations and activities really good.

At the moment of check-in, recepcion workers forgot to give us our bracelets. That was really an issue because here after all security workers were asking us about them and it was pretty anoying to justify them all the time that we were clients! By the time we realized that we supossed to need bracelets, reception was already closed and we did only one night stay. It was a pity.

Accommodation review

Parking 143 - 1 night without electricity conection.

Not enough power plugs in our place. All surrounding places were connected before our arrival and there was no free one for our camper.

Marino R

Posted 26/07/2023

Type of stay : Family with child(ren)

Accommodation : Package Pitch + tent , caravan or camping-car + electricity + water and drainage point

Period of stay : From 16/07/2023 to 23/07/2023

The establishment

The pools

-

Accommodation review

Wide plot

Electricity too much far.

Trevor H

Posted 01/07/2023

Type of stay : Couple

Accommodation : Forfait 1/2 pers

Period of stay : From 19/06/2023 to 26/06/2023

The establishment

Super site

Close to a nature reserve so you get lots of mosquito bites

Accommodation review

Nice shade

Type of stay : Couple

Accommodation : Forfait 1/2 pers

Period of stay : From 05/06/2023 to 10/06/2023

The establishment

This was amazing the pools we're all excellent the weather was too.

Mosquitos were out so we had too cut our trip short

Accommodation review

Liked the privacy of the pitches

Ants, they were all over the motorhome

Martin B

Posted 05/05/2023

Type of stay : OAP couple

Accommodation : Forfait 1/2 pers

Period of stay : From 24/04/2023 to 29/04/2023

The establishment

Reception friendly and helpful, facilties great.

Nothing really

Accommodation review

Quiet close to facilties

Only the biting insects....not your fault!

Michael B

Posted 26/09/2022

Type of stay : Other

Accommodation : Cottage COLLECTION

Period of stay : From 06/09/2022 to 20/09/2022

The establishment

The pool was very nice, site clean and tidy, amenities kept clean.

No tea towel for drying up with

Accommodation review

comfortable bed, good equipped kitchen, good air con.

sofa is stylish but not comfortable
*Review will be checked