Camping Beach Garden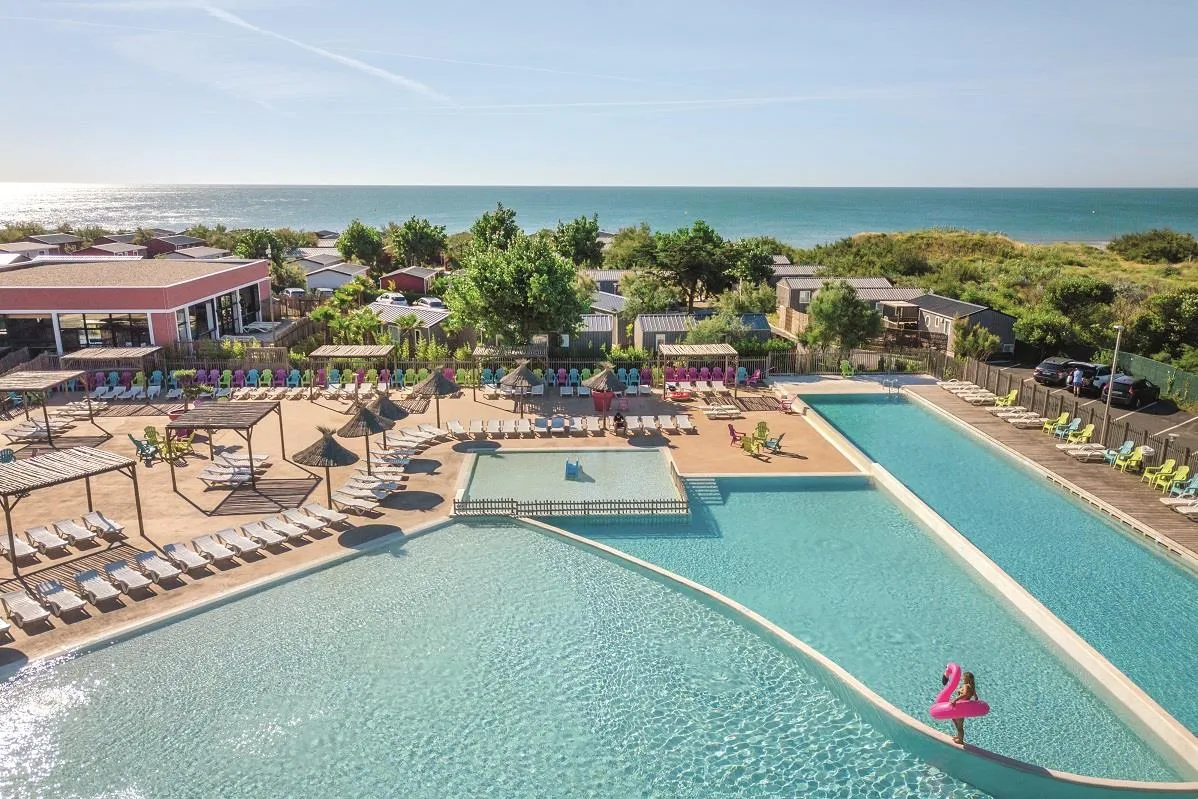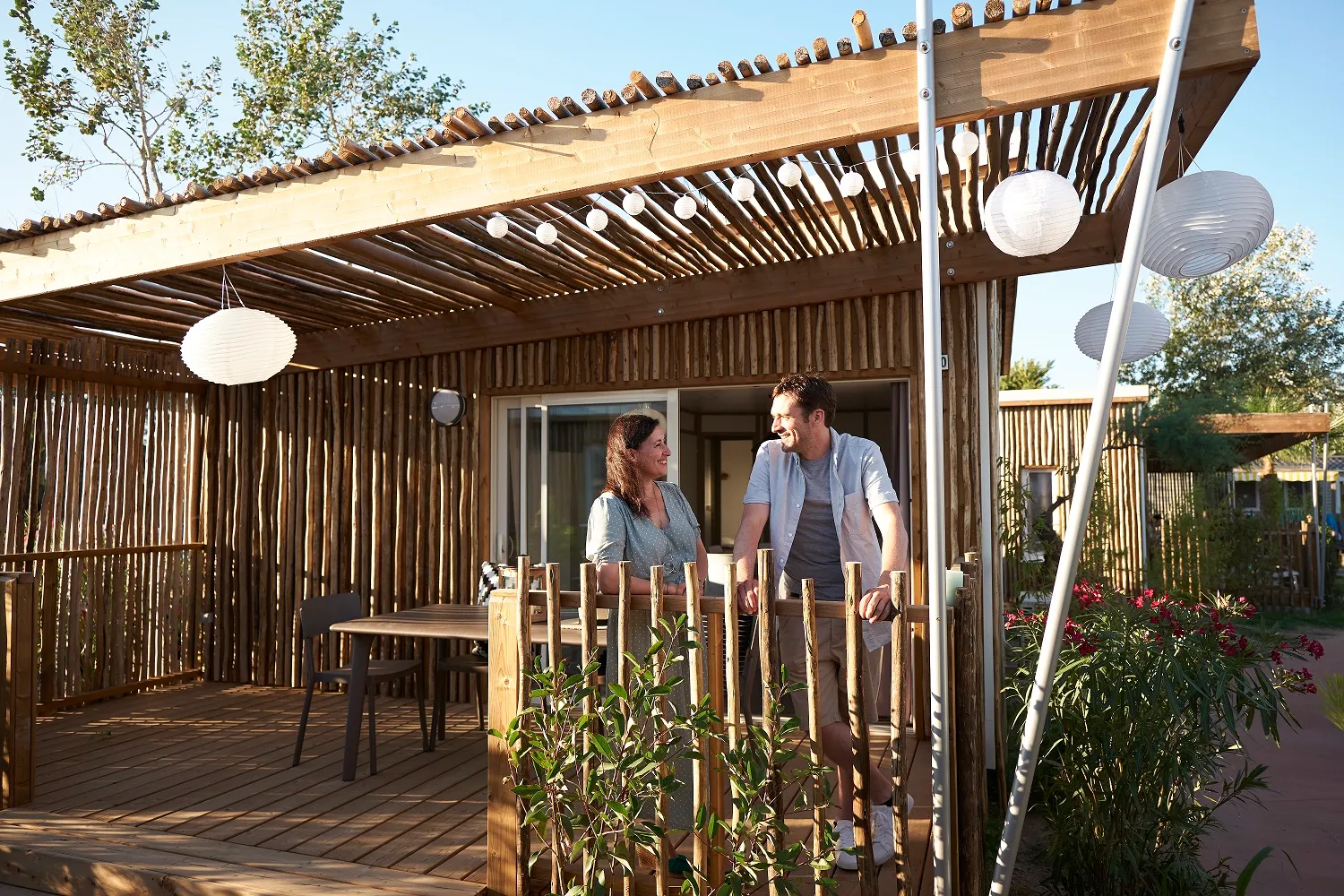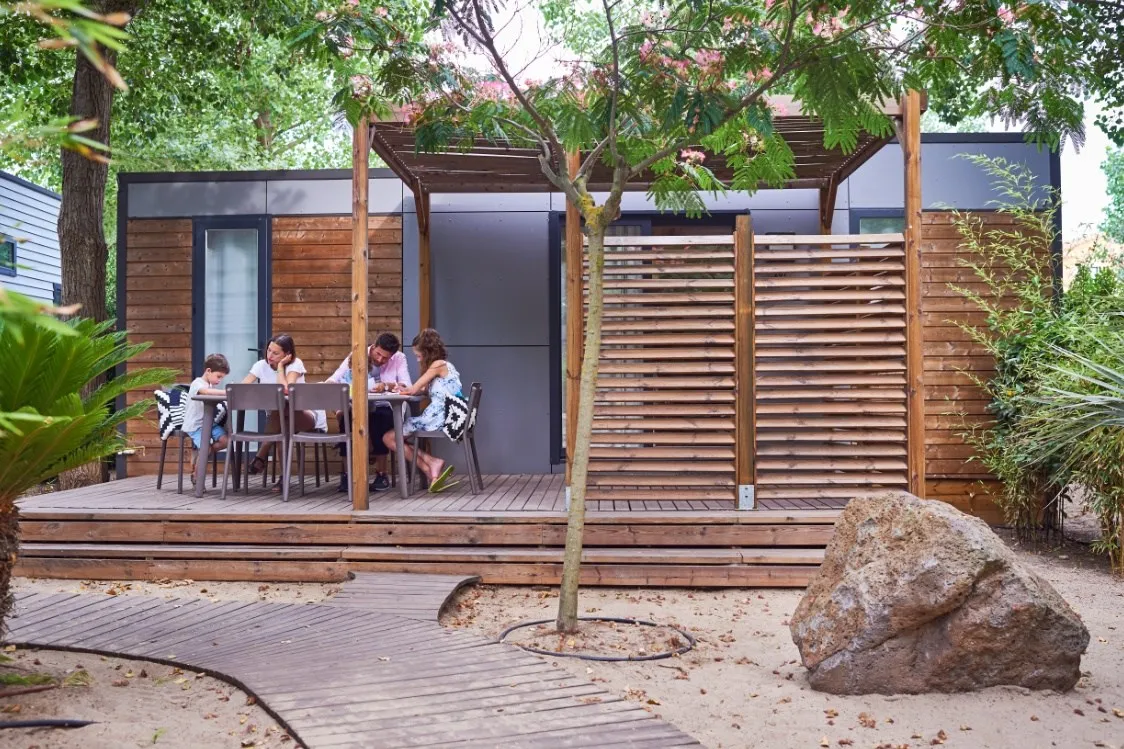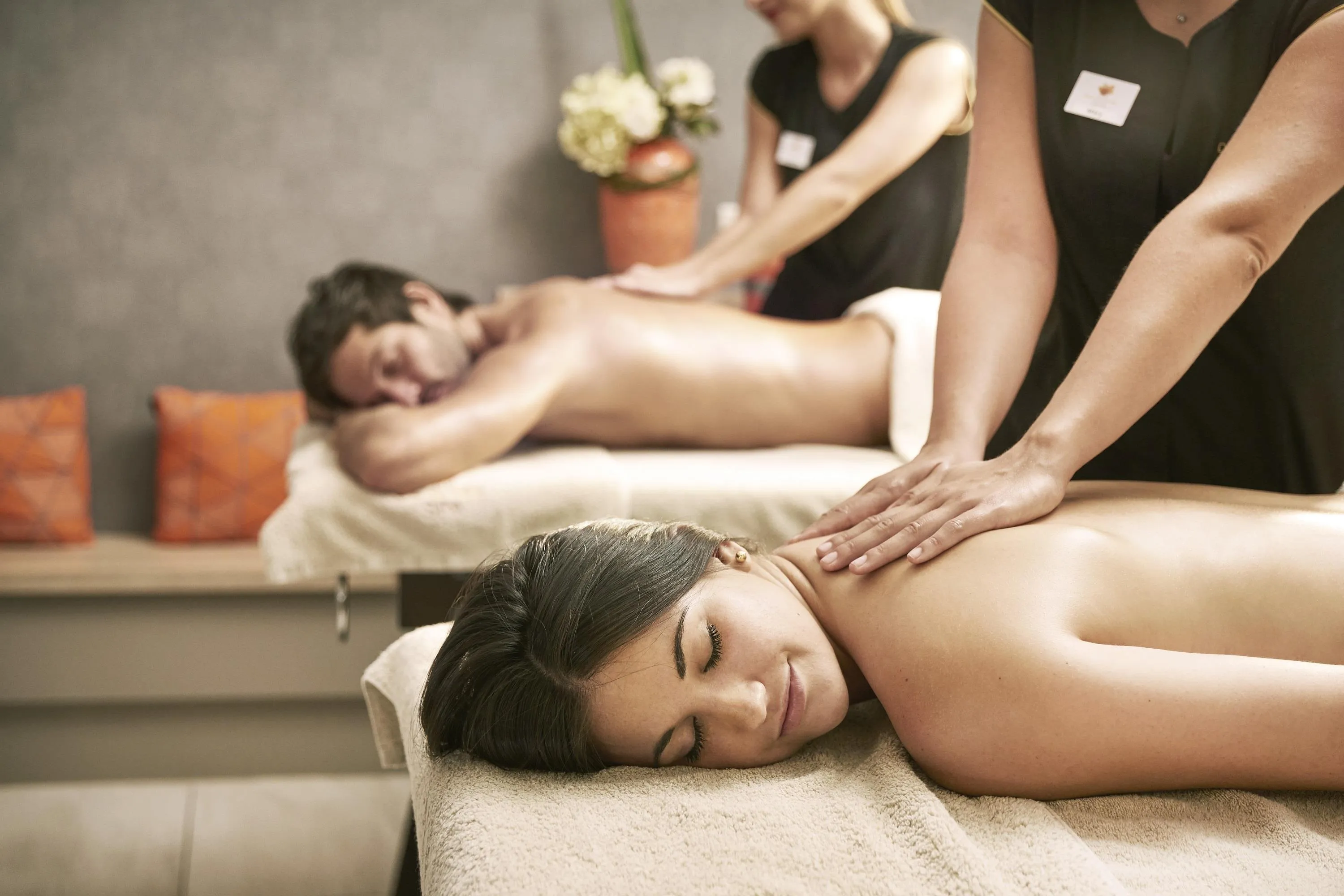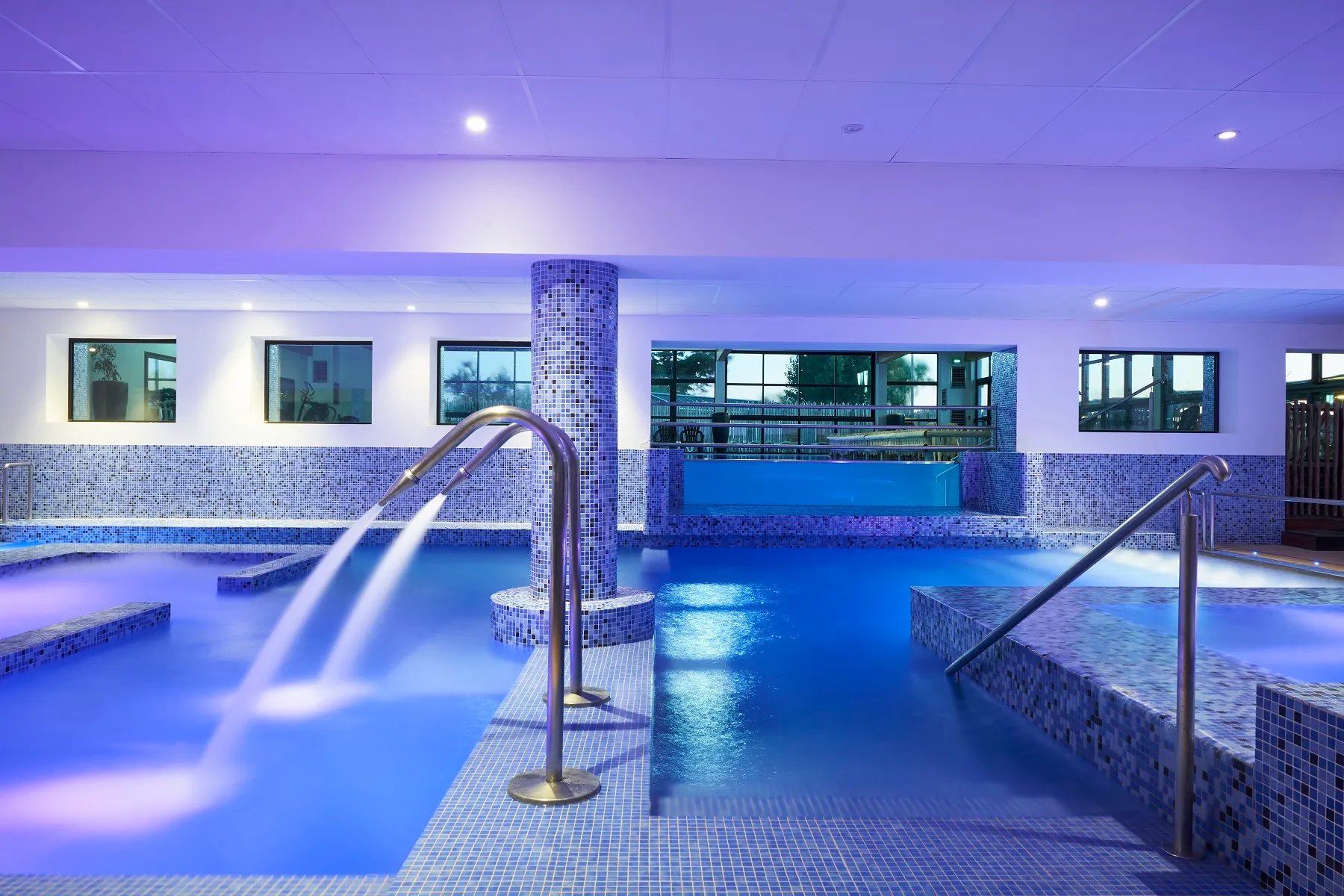 Welcome to Beach Garden, the most genuine site of les Méditerranées ! Just let go and enjoy totally relaxing holidays by the sea.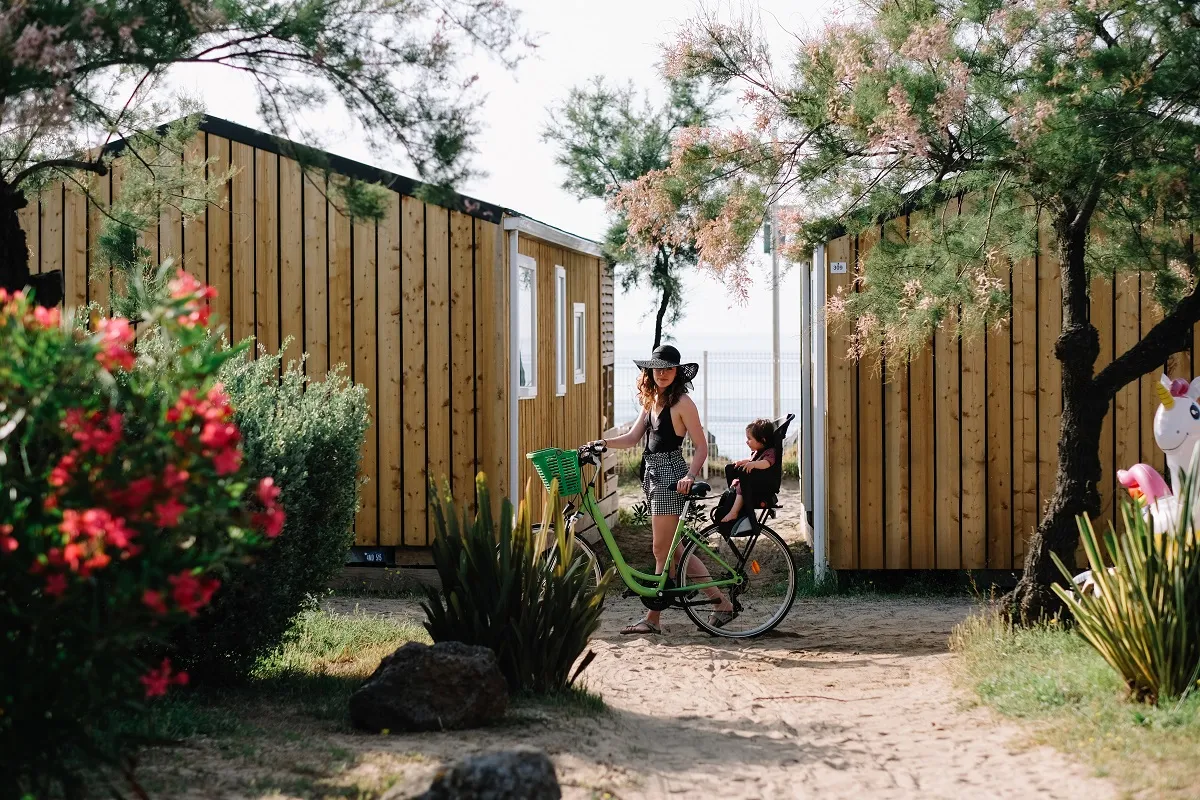 A wide selection of rentals at camping Beach Garden
Would you like to experience unique moments surrounded by your loved ones? Discover our 'Garden Family', cottages that can accommodate up to 8 people. You can choose to come with your family or friends and enjoy an equipped terrace, a jacuzzi and one bathroom per bedroom – comfort and conviviality guaranteed.

Discover the 'Maisons des Sables', in a pedestrianised and landscaped area, ideally located near the shops, the restaurant, the bar and the aquatic area. Succumb to the charm of the 'Cabanes de la Réserve', these areas are only a few hundred metres from the Mediterranean coast.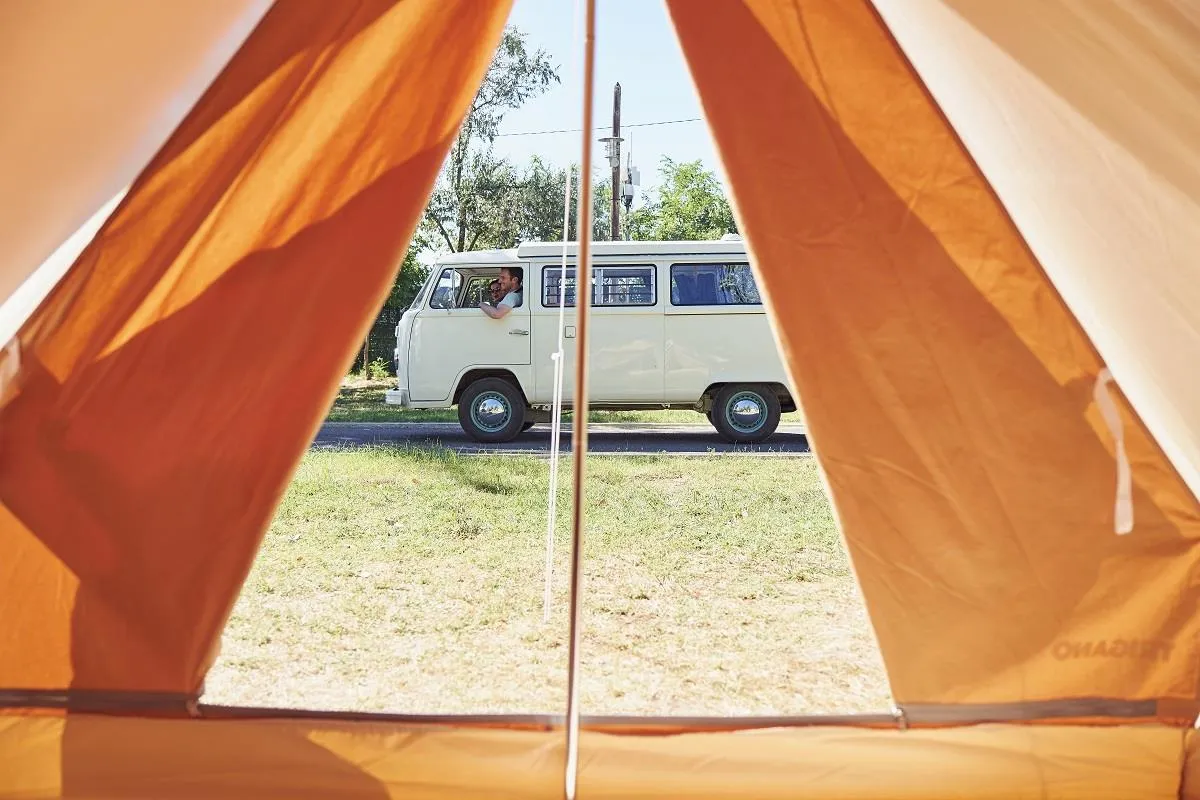 Pitches for tents and motorhomes
You like true camping? Our pitches in the heart of nature or by the sea are just perfect for holidays in a tent or a motorhome. Enjoy a casual atmosphere with your family, friends or partner.
Direct access to the beach
Beach Garden gives direct access to Marseillan's large beach. Enjoy the sand and sunny South of France! Just relax as your children are building sand castles. An afternoon at the beach always means quality time for the whole family or bunch of friends!
Not to mention the many activities : beach volley ball, walking and hiking… There's something for everyone!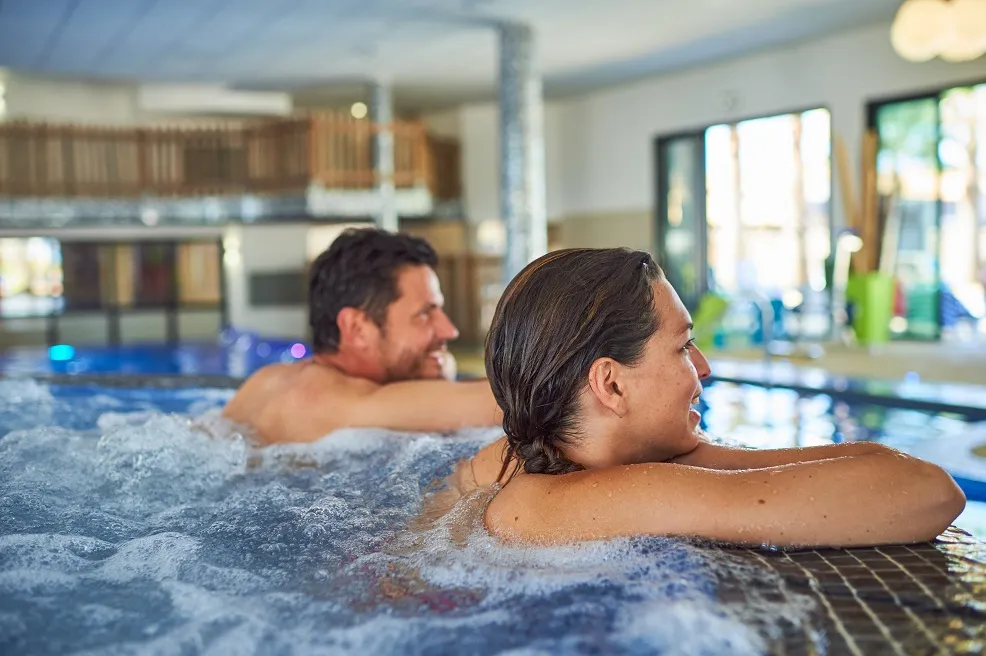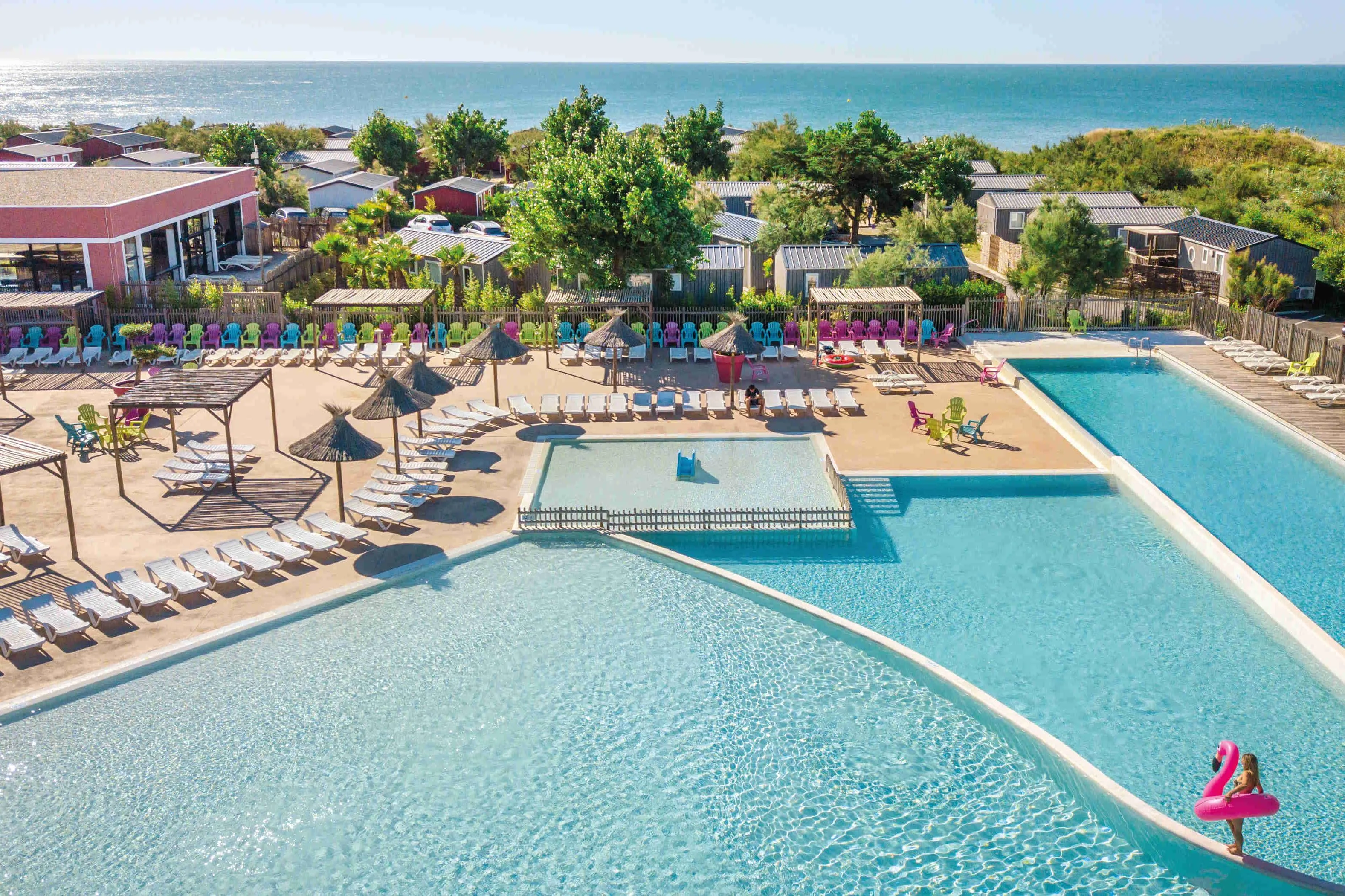 Non stop water fun
Besides the direct access to the beach, camping Beach Garden in Marseillan enables you to enjoy maximum water fun : just meet at the water park! 2 options then : indoor for a pool and spa whatever the weather or outdoor to enjoy the sun, water slides and paddling pool!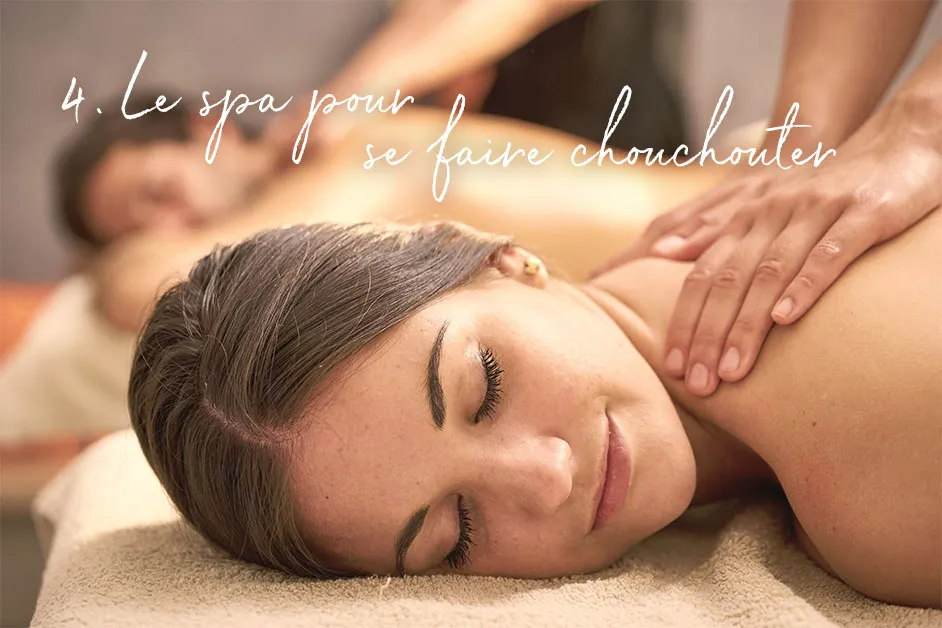 100% relaxing holiday break
Last but not least: camping Beach Garden in Marseillan offers the very best well-being amenities! Spa, hammam, sauna, massages, nail bar… The whole team is determined to have you spend the very best holidays ever!
FAQ
Can I access Les Méditerranées other campsites while I'm staying at Camping Charlemagne – Beach Garden?
Yes, all les Méditerranées guests have total and free access to the services and amenities of all 3 campsites.
Shall I take my own towels and linen to Camping Charlemagne – Beach Garden?
Yes, unless you have booked accommodation in the COLLECTION or SIGNATURE range in which sheets and towels are included.
For the DECOUVERTE and COSY ranges, sheets and towels are not included. It is possible to rent sheets on the campsite (15€/bed/week). However, it will not be possible to rent towels at the campsite, so we invite you to bring your own.
Can I bring my pet dog to Beach Garden – Les Méditerranées ?
Yes, dogs are allowed on pitches and on category 1 and 2 accommodation. They need to be kept on a leash and to be vaccinated - please show the documents on arrival. Dogs are not allowed on the beach from mid-June to mid-September.  
Is there Wifi at Camping Beach Garden – Les Méditerranées ?
Yes, Wifi is available on the whole estate. You'll have to pay for it though, and connect via a password given on arrival - see prices and conditions at the reception hall. 
Is Méditerranées – Camping Beach Garden accessible to handicapped persons?
Yes. Please contact the reception desk for further informations.
Are the pools supervised at Camping Les Mediterranees – Beach Garden?
Yes, the pools are constantly watched by certified lifeguards.  
Are barbecues authorized at Camping Beach Garden – Les Méditerranées ?
Only electric or gas ones. 
Which services and amenities are available at Camping Beach Garden – Les Méditerranées ?
You can freely access playground areas for children, sports fields, an indoor pool, an outdoor pool, a restaurant, a shop etc. 
What time do I have to leave Les Méditerranées – Camping Beach Garden on departure day?
The entrance gates are open from 7am. For pitches, you must leave before 11am. For rentals, you must leave between 8am and 10am. There are no more appointments for the inventory control. If the accommodation is left in a clean and tidy condition and the inventory is correct, the deposit will be refunded.
For any departure after 10am, you may be charged an extra day.
Is there a doctor on location at Les Méditerranées – Camping Beach Garden?
From mid-June to mid-September, a medical practice is open only 1 km from the site. Off season, please go to the reception hall for a list of practices nearby. 
Can visitors come see me at Camping Beach Garden – Les Méditerranées?
All visitors need to go to the reception desk beforehand for the site is guarded. For a visit over 2 hours or access to the pools and infrastructures, visitors have to pay a fee.
All our campsites in Marseillan-Plage
Whether you stay at Beach Garden, Nouvelle Floride or Charlemagne, you will benefit from water amenities and activities in all 3 sites of les Méditerranées!
Accommodations
Filter accommodation types :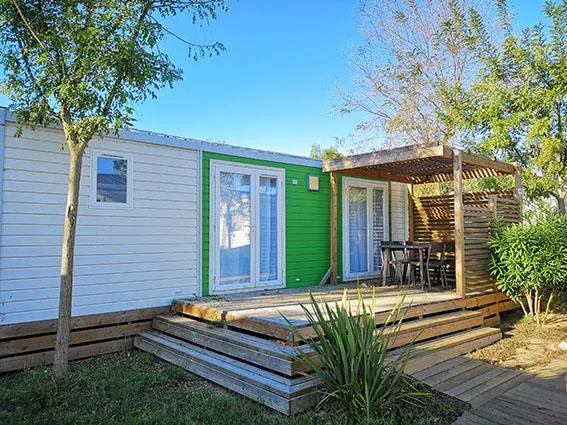 Non-contractual picture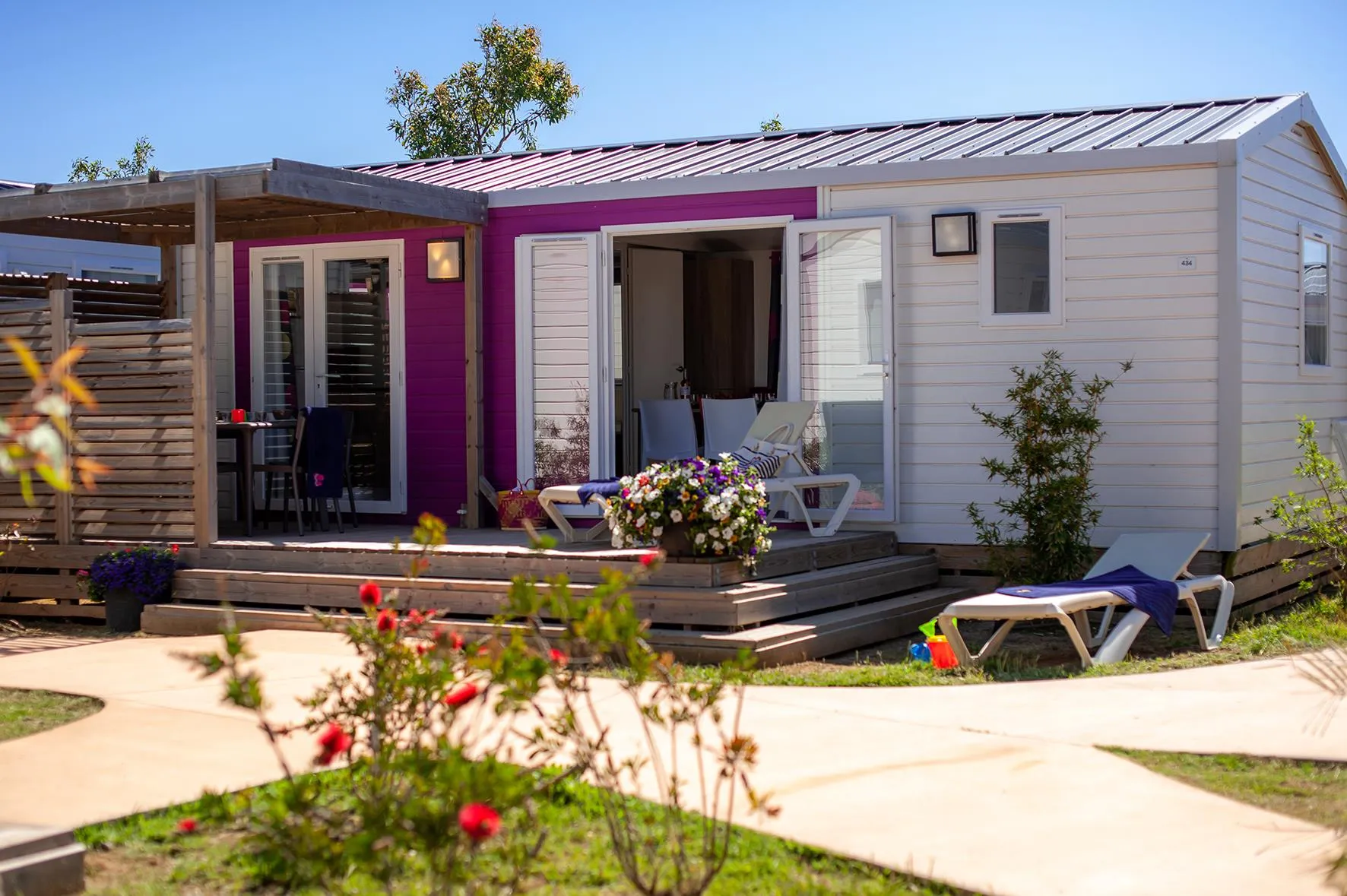 Non-contractual picture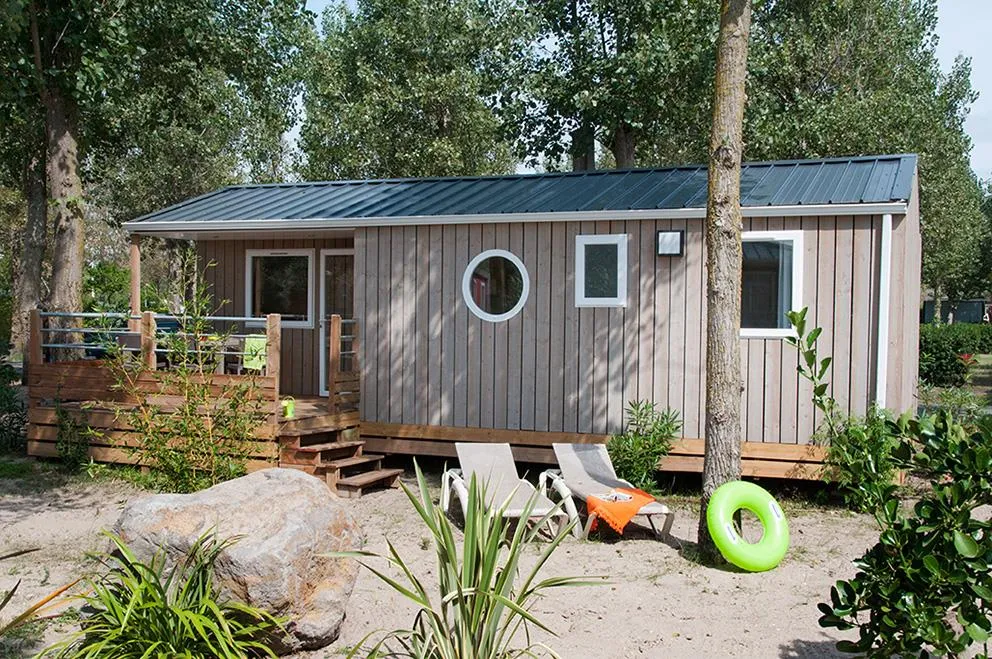 Non-contractual picture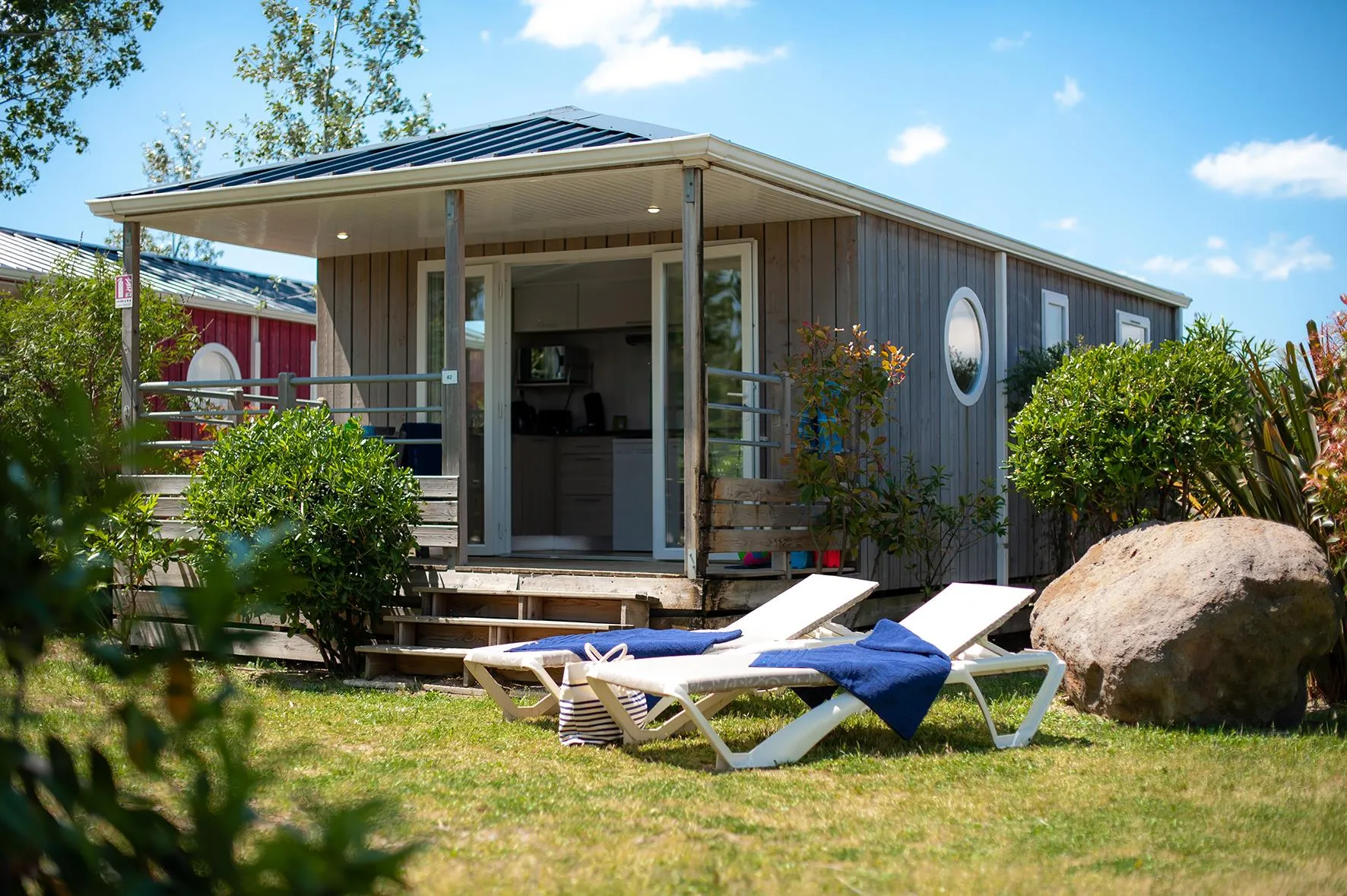 Non-contractual picture
Customers reviews*
Reviews in chronological order
David B

Posted 16/08/2022

Type of stay : Family with child(ren)

Accommodation : Camping pitch GRAND CONFORT second row from the sea

Period of stay : From 03/08/2022 to 13/08/2022

The establishment

Pitch by the sea was fantastic and close to all amenities.

Variation in lunch options but we didn't try the other sites nearby.

Accommodation review

Fantastic pitch location by sea great views and warm breeze.

Eileen H

Posted 13/08/2022

Type of stay : Family with child(ren)

Accommodation : Camping pitch - tent/caravan or camping-car + electricity

Period of stay : From 20/07/2022 to 10/08/2022

The establishment

The access to the beach was fantastic. The environment is well maintained in general.

The pitch was absolutely disgraceful. We were overrun with ants and I mean millions of them. We couldn't leave a bean out! There was a huge pothole on the pitch which I fell over, the grass was not cut or tidy. There was absolutely no privacy, the pitches are overcrowded, everyone so close we could see each others dinner! Little or no shelter. Only one sink to wash hands, limited soap(Covid) in toilets. Terrible

Accommodation review

Close to shower block. That's it

As above, the worst pitch we have ever had and we are camping in France a long time. We will not return.

Type of stay : Family with child(ren)

Accommodation : Maison des Sables SIGNATURE 4 pers. - 2 Bathrooms -2 WC

Period of stay : From 30/07/2022 to 06/08/2022

The establishment

We had a great stay in a maison de sables. It was clean and functioned well as a base for us to either go to the beach or the pools, and to explore the area. The campsite was lovely, lively and fun in the day and evening. At midnight it was quiet as a mouse. We had a great time.

Accommodation review

Modern, spacious. Well designed. The kids had enough space to chill in their own bedroom area. We had a good sized bedroom. We didn't need to spend much time in the internal living area as the weather was so good.

Type of stay : OAP couple

The establishment

Lovely place to relax with direct access to beach

Pitches are a little too close together

Accommodation review

Everything you needed was there

Bed was a bit hard!

Susanne R

Posted 04/08/2022

Type of stay : Family with teenager(s)

The establishment

The campside was very well keept and clean and made in a Beach Hawaii way that for me made it seem luxurious. The sanitary facility was exellent and very clean. It was amazing that we had acces to all 3 campsides when Living at one. The bakery was very good and had many things to choose from and the pizzas was nice as well. The Beach location was fantastic and it was so nice that it was allowed to bring our dog there. We will diffently come back.

A lot of the pitches has no or very little shade, and that made it hard to relax at the pitch at lunch time or early afternoon. The price is quite High compared to other 5 Star campside in the region.

Accommodation review

The pitch was a good size and close to the sanetary facilities and the pool.

A lot of the pitches has no or very little shade, and that made it hard to relax at the pitch at lunch time or early afternoon

Carlos K

Posted 03/08/2022

Type of stay : Family with child(ren)

Accommodation : Cabane de la Réserve DÉCOUVERTE 4 pers.

Period of stay : From 17/07/2022 to 31/07/2022

The establishment

Once more was a pleasant stay at the Beach Garden Camp

1. The indoor pool is closed for kids after midday every day, only for adults. This is not acceptable, there is already an adult section within the indoor facilities, it's not clear if the pool is closed to kids to avoid staff overlooking or private classes, but is definitely a minor since many days the outdoor weather was fit for outdoor pools and kids did not have a place to land.

Accommodation review

Few improvements in cleanness, small details like toiletries, a welcome package and kitchen utils were welcome

1. Neighbors complain about kids playing around, especially couples without kids or older kids. This can be easily avoided by the management by improving the allocation of accommodation based on participants. 2. Big dogs around kids' areas, especially the dogs suited for protection and with a bad temper reputation, dog owners were unresponsible by bringing the dogs to the kid's shows and having them by the kid's area, experienced several issues between concerned parents and dog owners.

Nathan G

Posted 27/07/2022

Type of stay : Family with child(ren)

Accommodation : Camping pitch GRAND CONFORT

Period of stay : From 17/07/2022 to 24/07/2022

The establishment

Kids loved the site and ammenities

Late animations

Accommodation review

Close to beach

Close to animations/ no shade

Maria H

Posted 24/07/2022

Type of stay : Family with child(ren)

Accommodation : Maison du Bagnas SIGNATURE 6 pers.

Period of stay : From 11/07/2022 to 20/07/2022

The establishment

Nice beach

Heart

Accommodation review

The house

Smell in the bathroom

Martin C

Posted 21/07/2022

The establishment

Great facilities, especially the spa.

No dislikes

Accommodation review

Easy relaxed atmosphere

Nothing

Roger S

Posted 21/07/2022

Type of stay : Family with child(ren)

Accommodation : Cabane de la Réserve COLLECTION 6 pers.

Period of stay : From 09/07/2022 to 17/07/2022

The establishment

Overall: Lovely stay with our 3 Kids (in age of 8, 6 ans 3).

Crowded Pool / Pitty we had to pay for a house of 6 beds (we are 5 people), no possibility to have a 5 bed (real bed not Sofa)

Accommodation review

Overall: Very nice and clean location

Pitty we had to pay for a house of 6 beds (we are 5 people), no possibility to have a 5 bed (real bed not Sofa)

Ronald M

Posted 21/07/2022

Type of stay : Family with teenager(s)

The establishment

Close to beach and village

Restaurant was poor - cold food

Accommodation review

Good campsite

Gerald G

Posted 18/07/2022

Type of stay : Family with child(ren)

Accommodation : Cabane de la Réserve COLLECTION 4 pers.

Period of stay : From 05/07/2022 to 10/07/2022

The establishment

Very friendly and accommodating Reception and rest of customer service. Camp was clean and well maintained. Recent improvement and investment was clear to see. I would recommend :)

Accommodation review

Very suitable with a good layout.

Minus some mosquito nets on the doors and windows. We had no space outside our Cabane compared to others.

Claire M

Posted 16/07/2022

Type of stay : Family with child(ren)

The establishment

The beach

Price of drinks at the bar were very excessive

Accommodation review

Great size, great dishwasher, cooker, showers and air con

Maria V

Posted 14/07/2022

Type of stay : Family with teenager(s)

The establishment

nice and beautiful place. safty and nice people

Accommodation review

good place for everybody

Michael P

Posted 09/07/2022

The establishment

This is a lovely park. So close to the beach and good amenities such as a bakery, supermarket and Bistro. There seemed to be a very pleasant atmosphere here. We will be returning next year.

The wifi is very limited and in our location it was intermittent to non-existent

Accommodation review

This was a Eurocamp mobile home. It was just right for the two of us. Very comfortable and much better than staying in a hotel.

Nothing of note
*Review will be checked