Camping Nouvelle Floride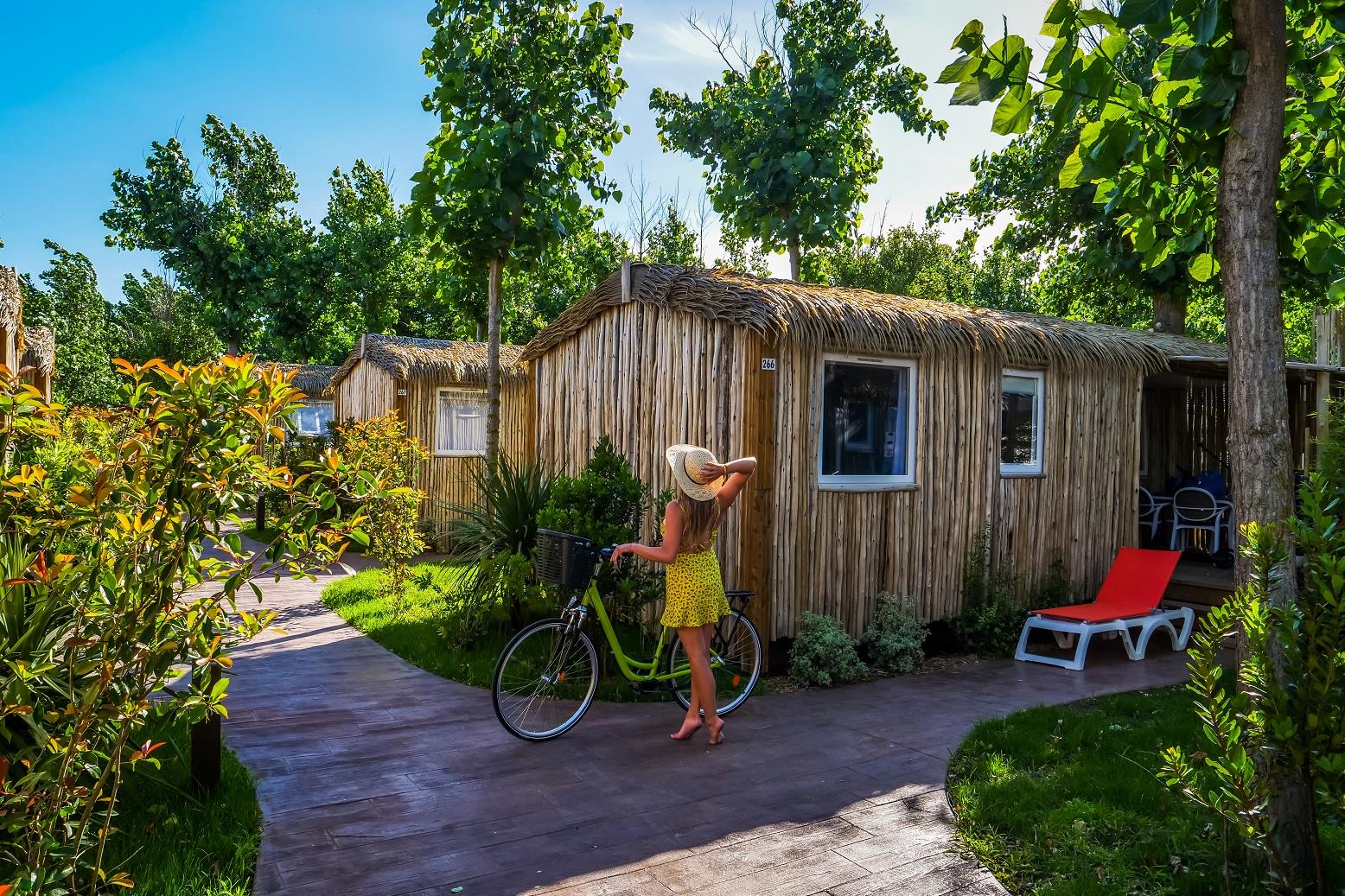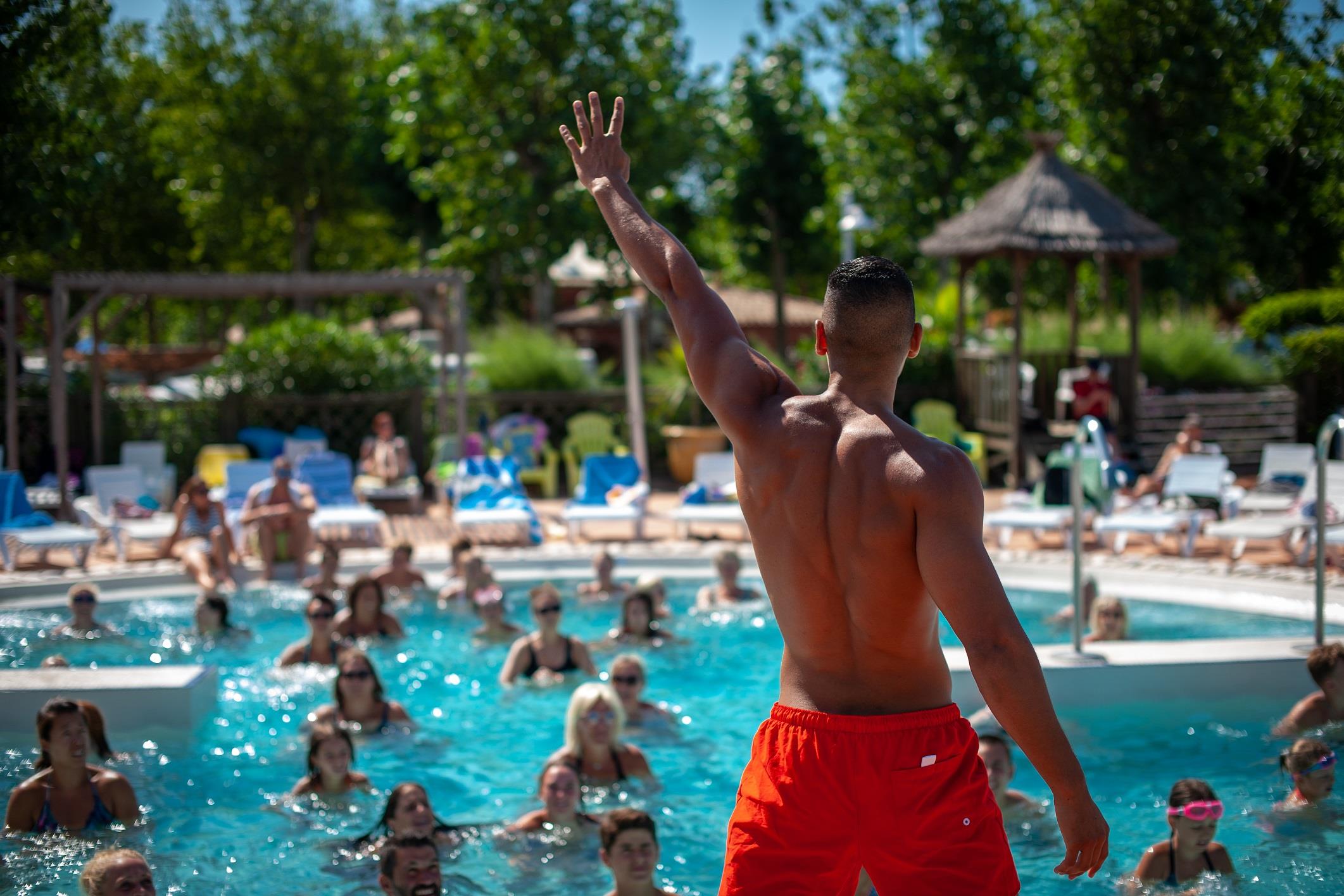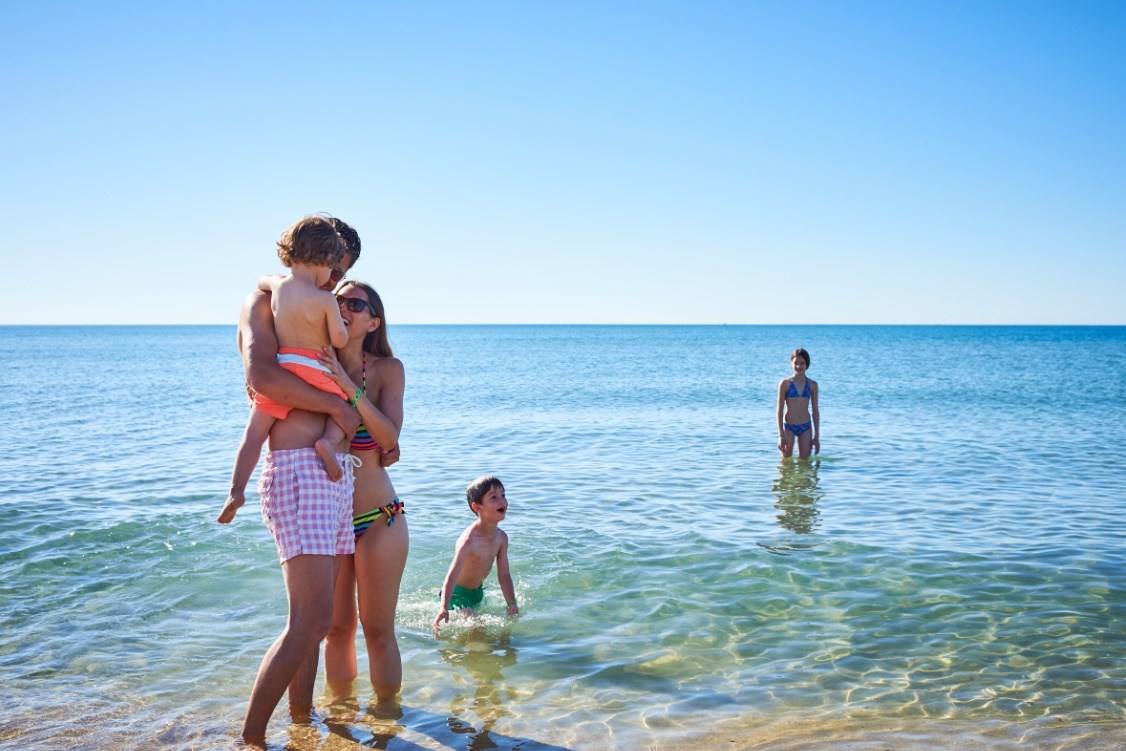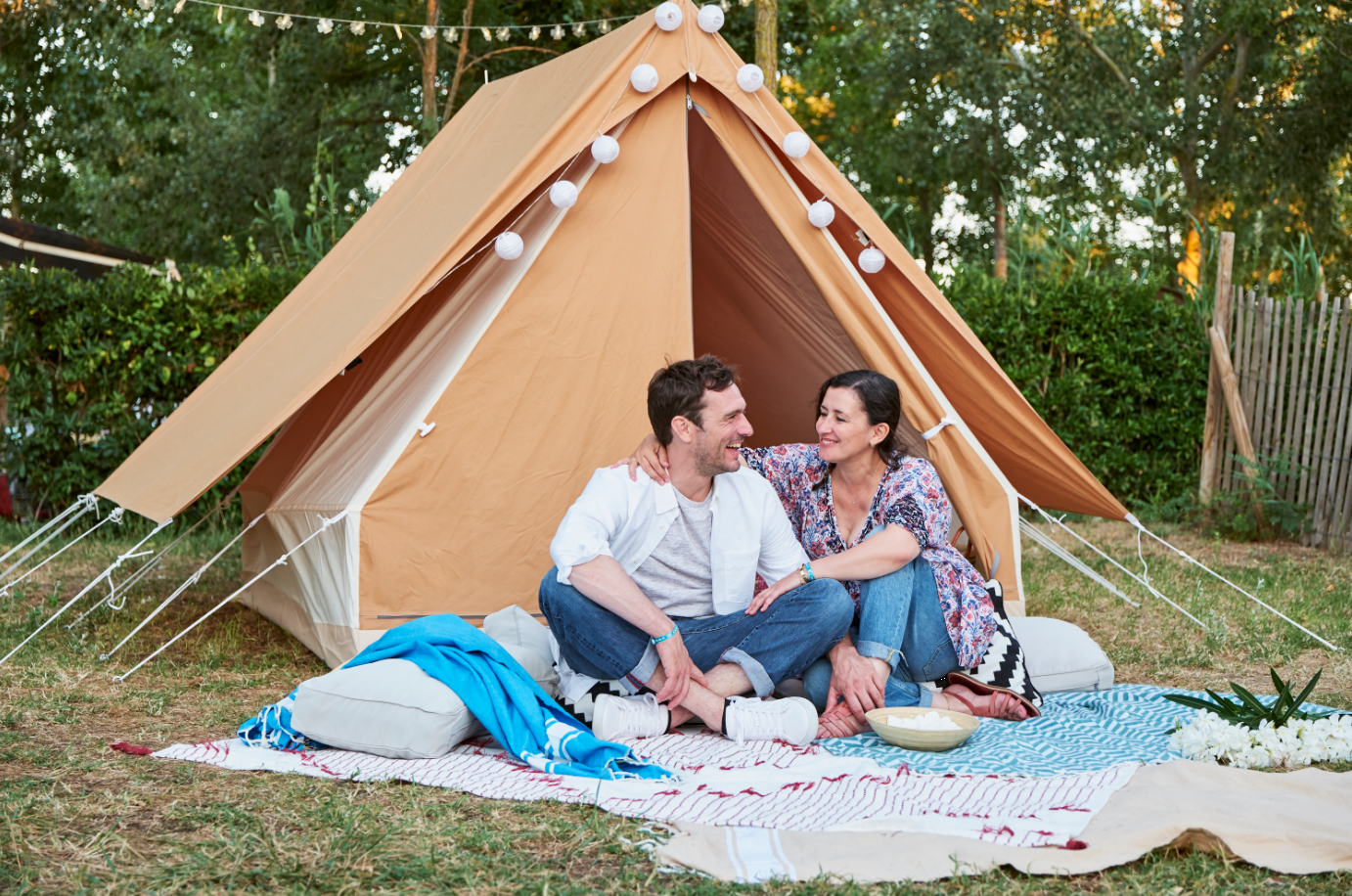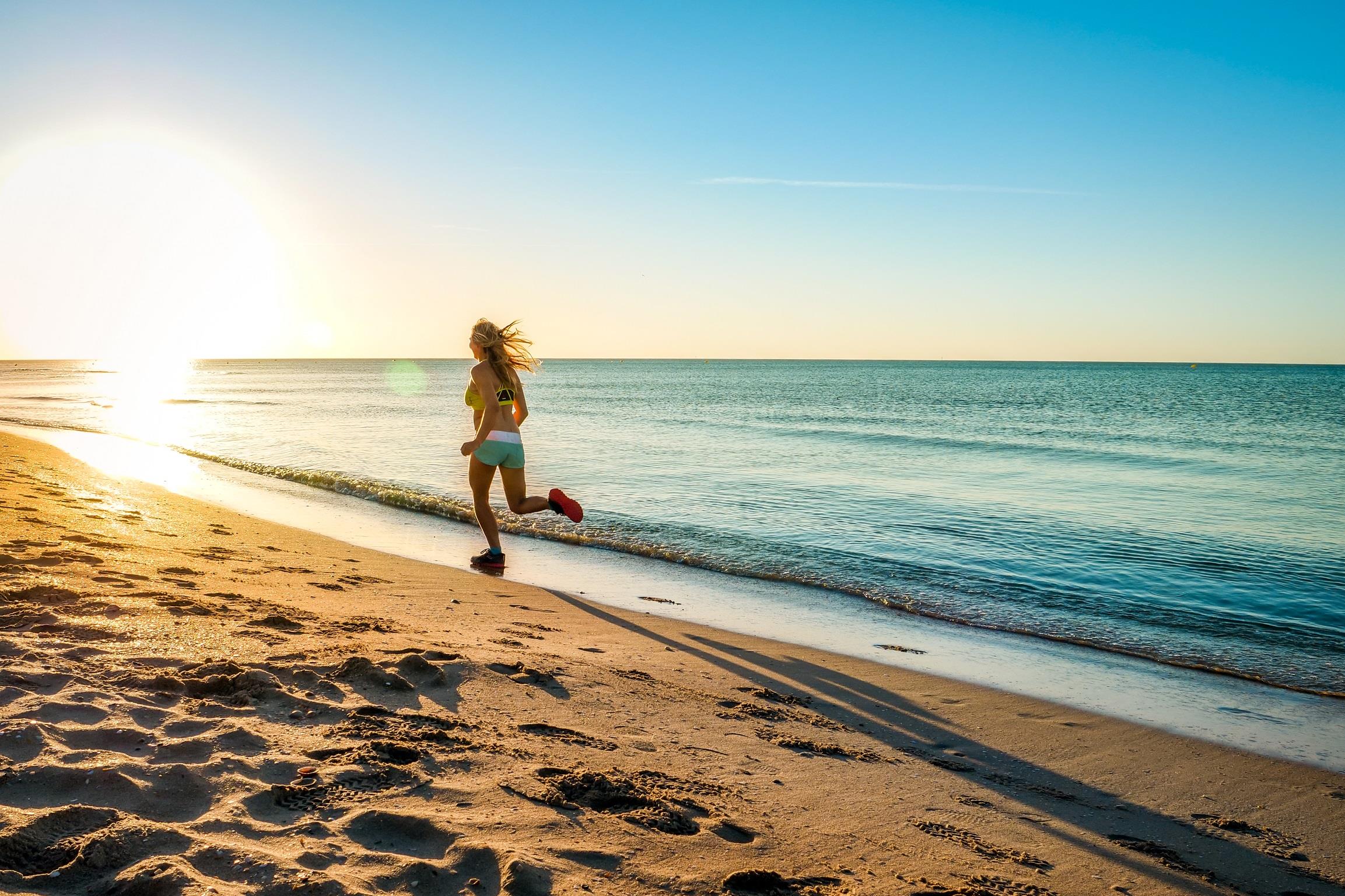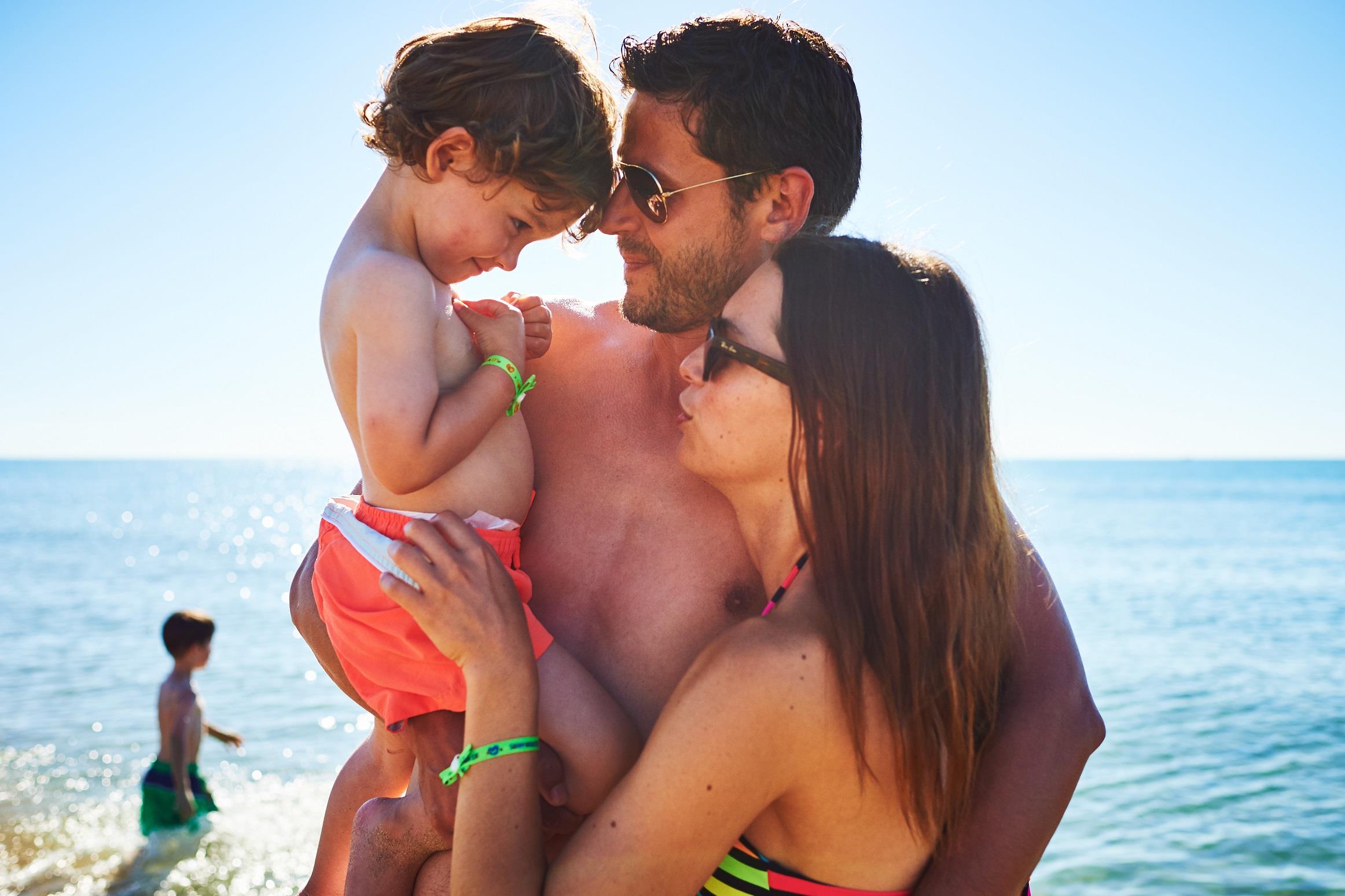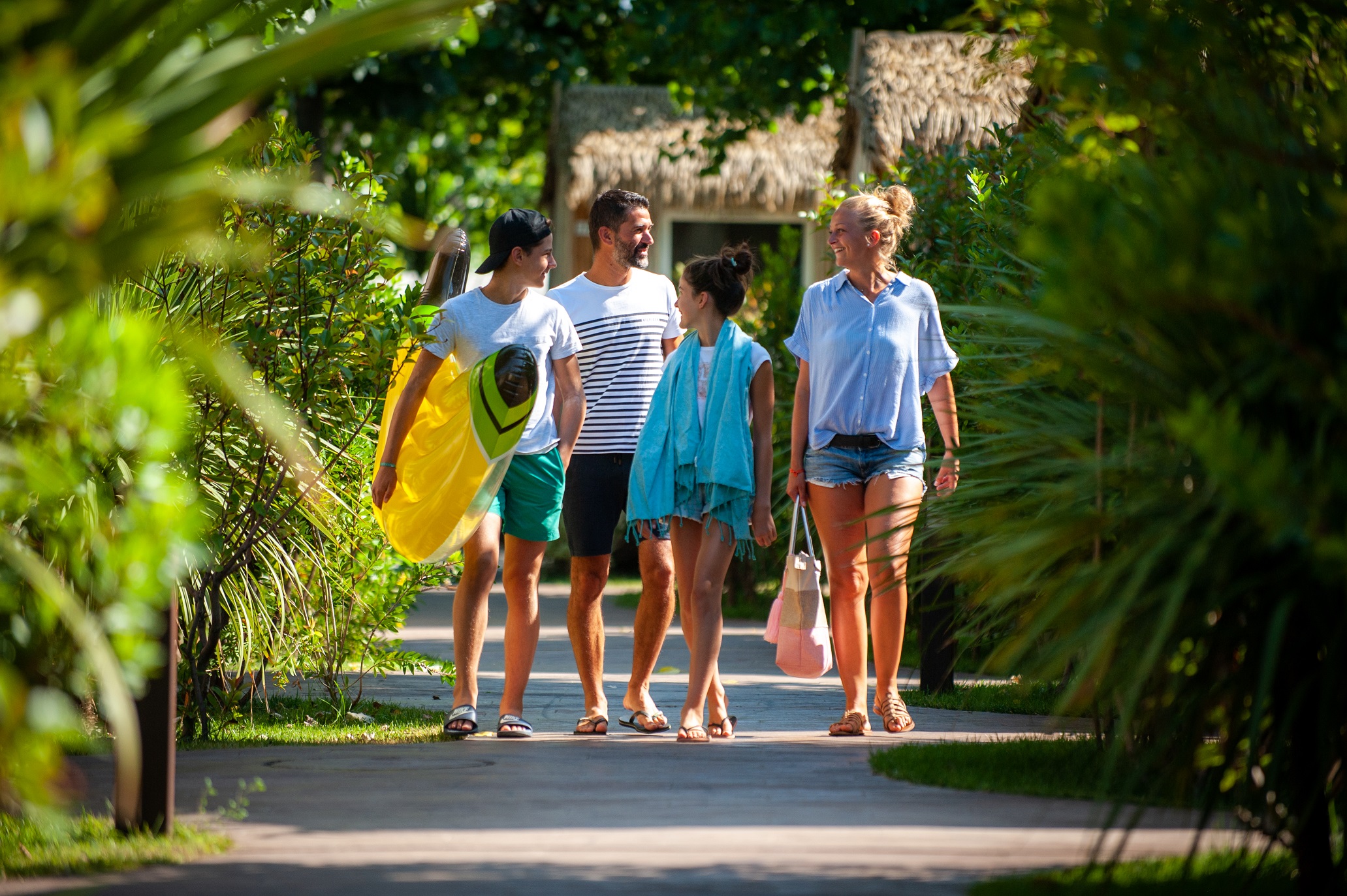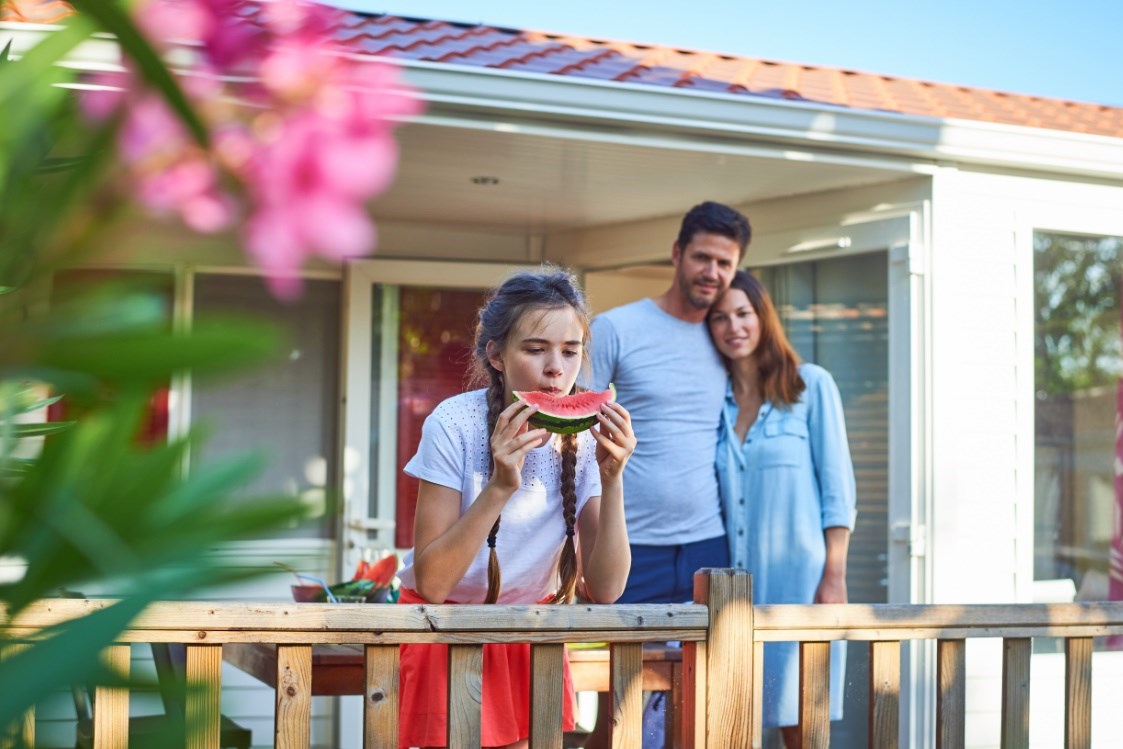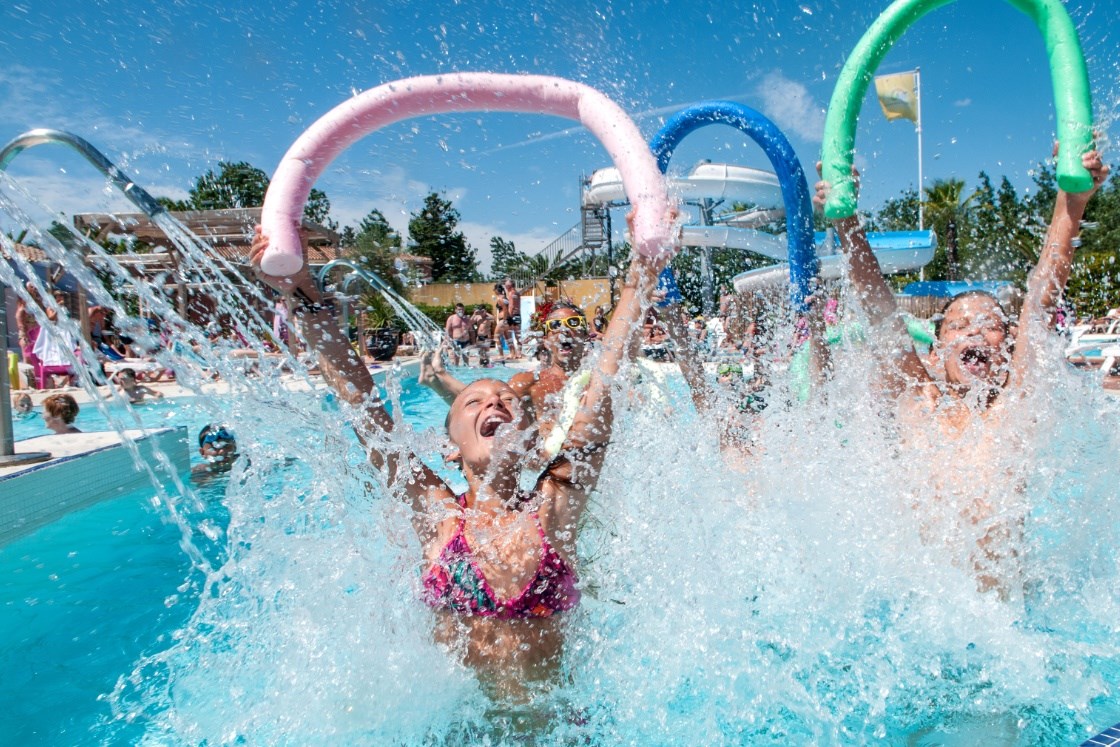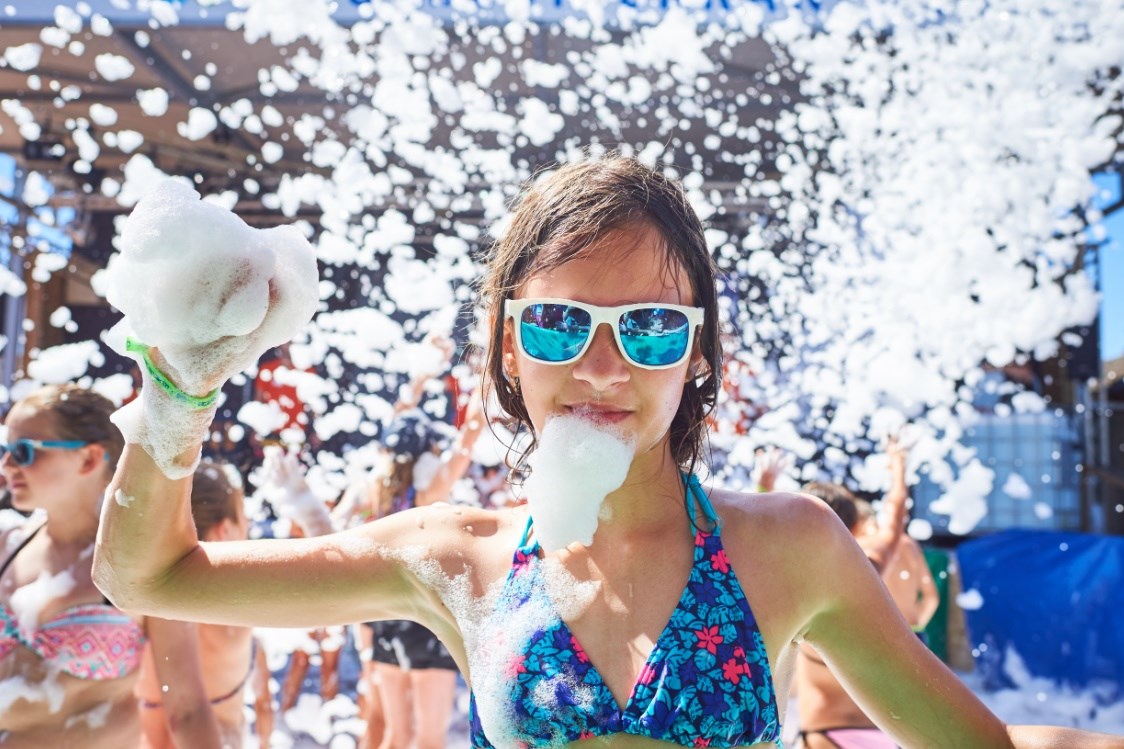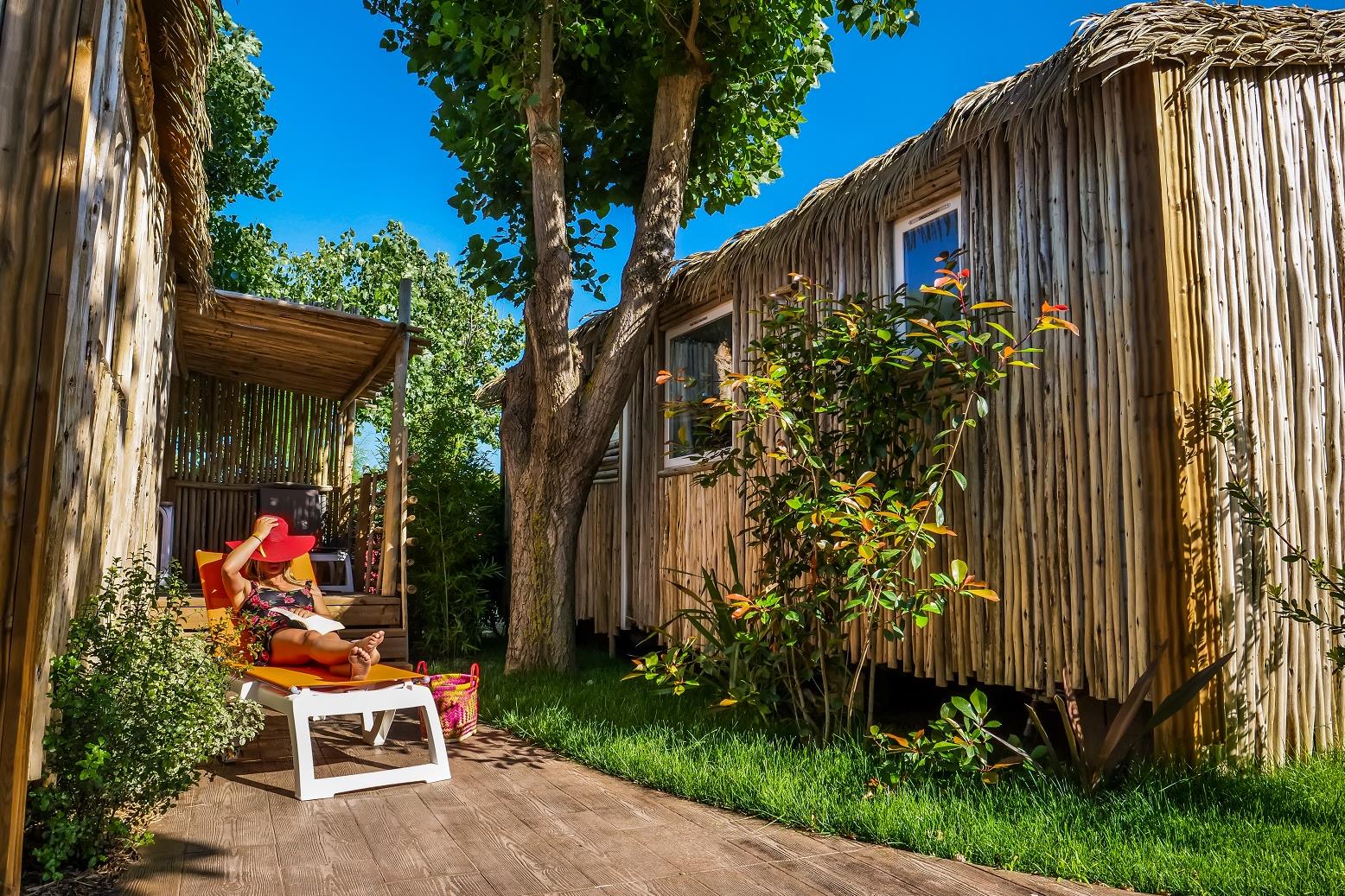 5* camping Nouvelle Floride opens its doors for unforgettable holidays in Marseillan-Plage! Enjoy total relaxation by the Mediterranean sea.
Holidays by the sea at camping Nouvelle Floride
Nouvelle Floride, campsite with direct access to the beach in Marseillan is just perfect for kids and grown ups alike! The large sand beach provides non stop fun to the whole family for unforgettable, quality time. Building sand castles, playing by the water, walking at sunset... Enjoy a fantastic setting in the South of France. Don't forget to hop by the beach bar : it's open all day and awaits you for a casual moment!
All amenities and services of a 5-star campsite
Nouvelle Floride has a water park with pool, paddling pool and many slides. Our activities team strives to have you spend the best holidays ever. The littlest ones can meet up the kids club and teenagers at the teens club to spend active, colourful days!
The loveliest rentals at a campsite by the sea in Marseillan
Book the rental that matches your requirements and needs at Nouvelle Floride! Our selection of cottages will please the whole family. Spend a cosy holiday break at Marseillan-Plage! If you'd rather travel with your tent or motorhome, there's a wide selection of pitches for you to set camp on.
All our campsites in Languedoc-Roussillon
Les Méditerranées are three campsites in Marseillan-Plage. Whatever your choice, you will have full access to the water amenities and activities of all 3!
Customers reviews
Type of stay : Family with teenager(s)

General information

Las zonas de piscinas y animación excelentes y la posibilidad de moverte por los tres campings a la vez es un lujo.

Las parcelas son pequeñísimas y las calles del camping en general son estrechísima dando sensación de abarrotamiento y colapso.

Accommodation review

Very smaill accommodation

Type of stay : Family with teenager(s)

Accommodation : COTTAGE COLLECTION 2 bedrooms

Period of stay : From 19/07/2020 to 02/08/2020

General information

Choice of swimming pools and direct beach access

Some areas the accommodation is too close together

Accommodation review

Dishwasher, air conditioning and coffee machine

Accommodation's outside area was too small and sitting on a bench wasn't comfortable

Type of stay : Family with child(ren)

Accommodation : COTTAGE COLLECTION 3 bedrooms

Period of stay : From 20/06/2020 to 04/07/2020

General information

everything

none

Type of stay : Young couple

General information

Friendly staff and clean toilets. Beautiful beach and clear sea. Very good baguettes at the camp bakery.

Accommodation review

I like it because the plots are separated by bushes and because there is water in the plot.

Type of stay : OAP couple

General information

Seaside, beaches

Type of stay : Family with teenager(s)

Accommodation : Package: Pitch + tent , caravan or camping-car + electricity + water and drainage point

Period of stay : From 28/08/2019 to 11/09/2019

General information

Friendly staff , beautiful clean site , direct access to beach , great bakery . The life guard called "Lionel "(tall long hair in pony tail ) was fabulously friendly , practicing his English helped us with our french , helped with local knowledge and made us feel welcome and special each day . The two people on reception a Dutch guy with long hair and a stunning beautiful french lady with dark hair were equally helpful friendly and local knowledge was excellent. The security staff as well were reassuring when required. Bakery and pizza takeout amazing.

Nothing

Accommodation review

Cleanliness, water on pitch , flowers and pitch size

Nothing

Type of stay : With friends

Accommodation : COTTAGE DÉCOUVERTE 3 bedrooms

Period of stay : From 31/08/2019 to 07/09/2019

General information

cottage, service, location of the camping

Type of stay : Family with teenager(s)

Accommodation : COTTAGE COLLECTION 2 bedrooms

Period of stay : From 21/08/2019 to 31/08/2019

General information

Camp area is nice, everything is close.. swimming pool has always free sunbeds. Our mobilhome was absolut comfortable and clean. Beach volleyball was super on the beach!

The mobilhomes are to close eachother, there are not enought intim space, you look and hear your neightbors, that was disturber. The pizza was terrible in the camping.

Accommodation review

Bed, cleanliness, clima, nice terrace, close to everything, well equiped kitchen

not grill possibilities(just electric or gas)

Type of stay : Family with child(ren)

General information

We have 4 children ranging from 2-16, all had a great time! Plenty to do for the older ones, only gripe was kids club starts at age 4, the park is aimed at 4+ & the pool is great with it's slides, something else in the baby pool would have been good, as our little one is quite brave & the tiny slide in there was not enough to keep him entertained for long! Resorts & accommodation were very well kept. Entertainment was average.

Lack of fresh food available locally, for self catering, not much for under 4's to do.The number 9 bus operates sporadically, we didn't take a car , so it was challenging & they information was limited.

Accommodation review

Close to everything, clean & well equipped. Beautiful area.

Quite crammed in.

Type of stay : Family with child(ren)

General information

Choice of different pools and beach

Type of stay : OAP couple

General information

We like The area, incl Séte ect

Outsider The camping area there is a lot WHO only Spears france

Type of stay : Family with teenager(s)

Accommodation : Package: Pitch + tent , caravan or camping-car + electricity + water and drainage point

Period of stay : From 24/08/2019 to 26/08/2019

General information

Being soo close to the beach was so lovely

Accommodation review

Right at the beach

Would prefer grass on the pitch instead of sand, gets a bit messy when wet.

Type of stay : Family with child(ren)

Accommodation : Package: Pitch + tent , caravan or camping-car + electricity + water and drainage point

Period of stay : From 14/08/2019 to 25/08/2019

General information

Beach was great - long, sandy, plenty of room, easy to access, safe. Pool was good - not the best we've seen at similar campsites but fine. Did get a bit crowded at times but overall, pretty OK Some nice places to visit nearby - Sete, Marseillan Harbour, Cap d'Agde

It was a bit noisy at times both from the camp's own entertainment, but also, after that had finished, by the noise from other places nearby and, I'm afraid, from some of our neighbours on the campsite

Accommodation review

Big enough pitch for our large tent, a VW Campervan and table etc. Some shade which was nice. Easy enough to access.

We felt a little "surrounded" as there were other pitches 360 degrees around us

Type of stay : OAP couple

Accommodation : Package: Pitch + tent , caravan or camping-car + electricity + water and drainage point

Period of stay : From 11/08/2019 to 25/08/2019

General information

Enjoyed the weather ! and that you are close to the beach and all the facilities The campsite was very clean and the staff very helpful

i Felt that the children on bikes, and scooters should be monitored because they go extremely fast around the site and when your older it's hard to dodge them I understand that children want to have fun but we had quite a few near misses and if they had collided into us this could have caused a injury this we became nervous of walking around especially in the shop/restaurant/entertainment area

Accommodation review

Close to facilities and the beach

Type of stay : Family with teenager(s)

Accommodation : Package first row from the sea: Pitch + tent , caravan or camping-car + electricity + water and drainage point

Period of stay : From 11/08/2019 to 25/08/2019

General information

Location Direct beach access Bar Entertainment Well stocked shop Friendliness of staff

Restaurant service was slow

Accommodation review

View Location

Really tight corner onto the front row if large campervans are parked on the corner pitches Pitches small for a car too would be good to have parking elsewhere for row 1 and 2 if they have a caravan. The road is very narrow