Camping Nouvelle Floride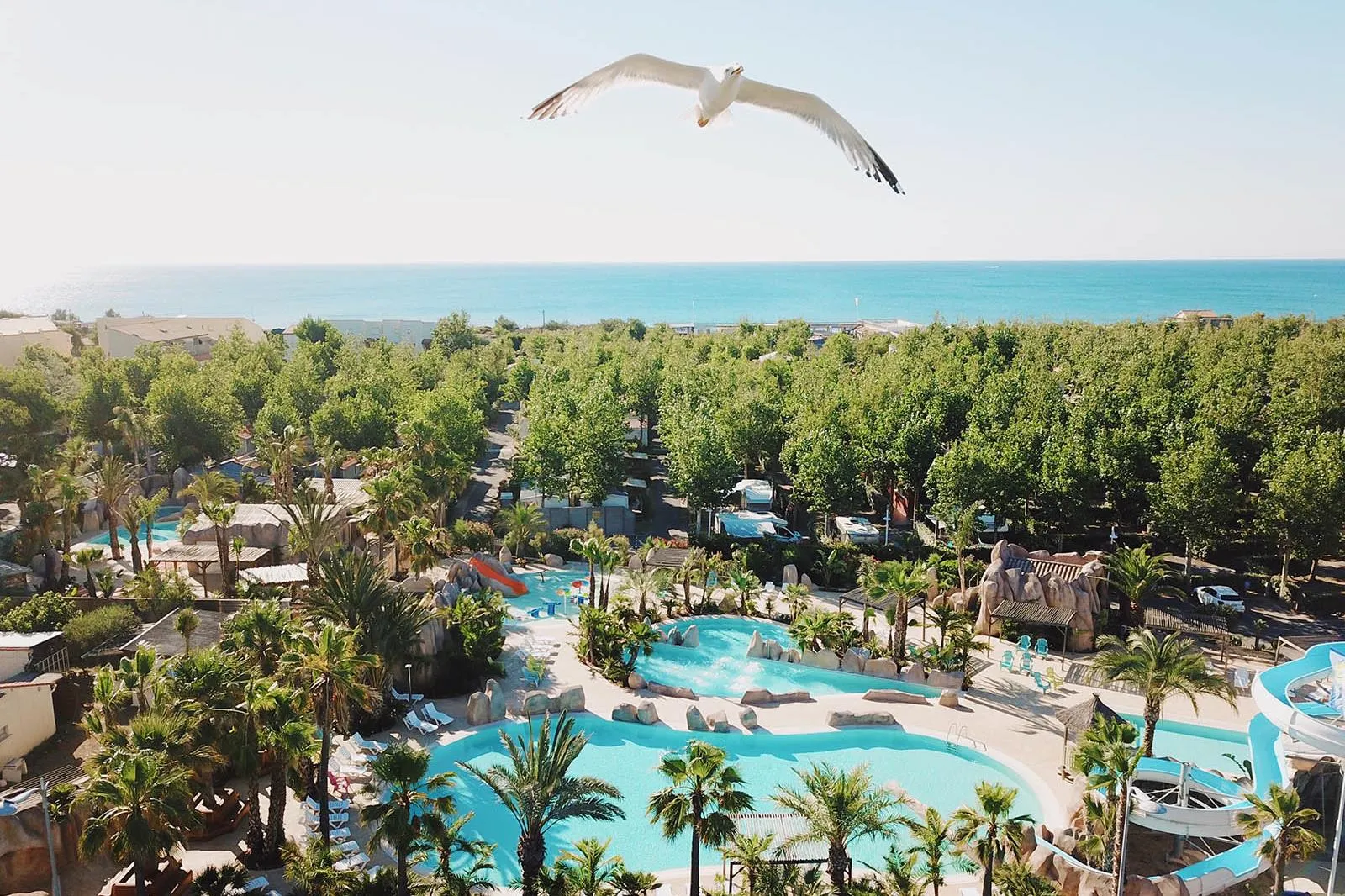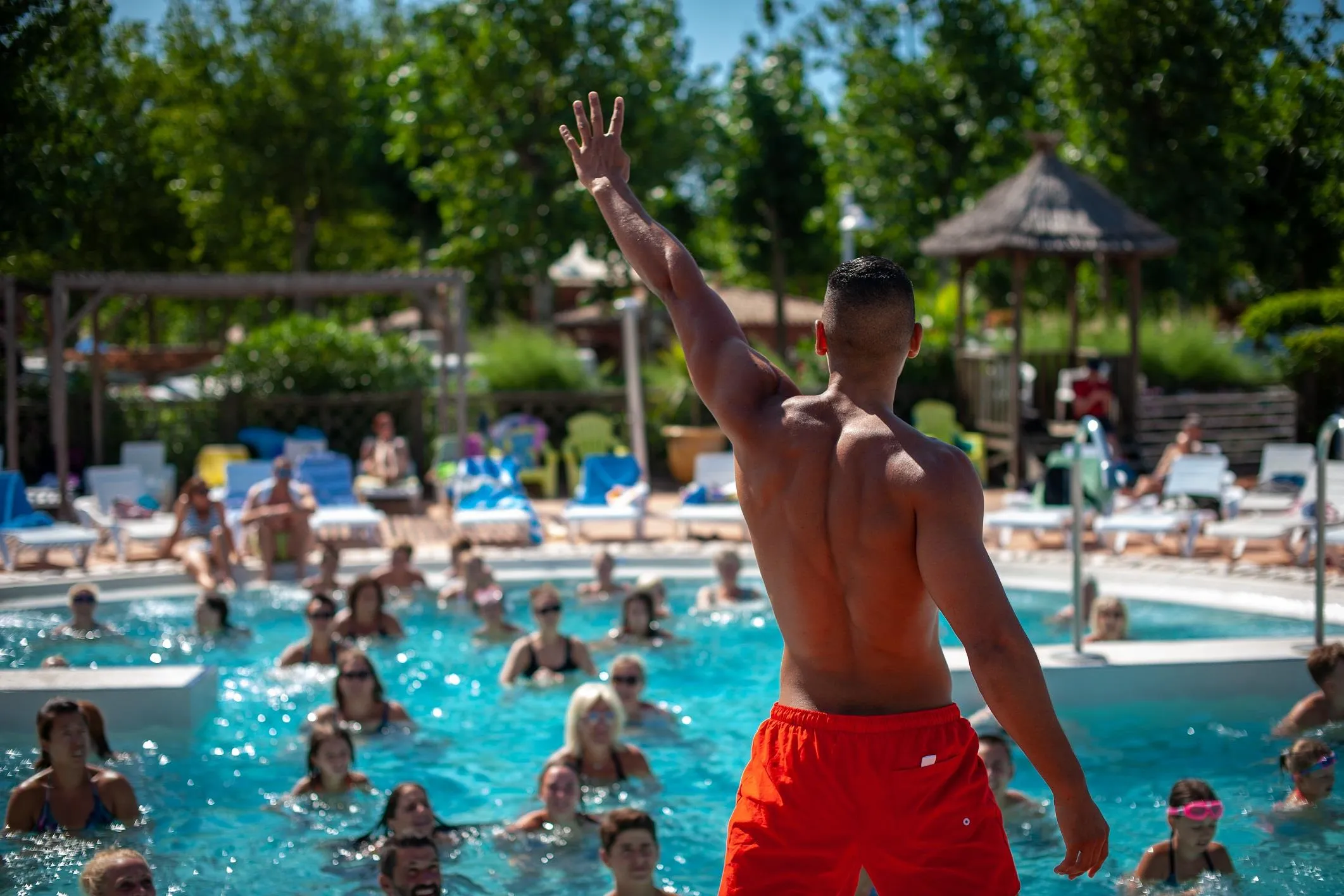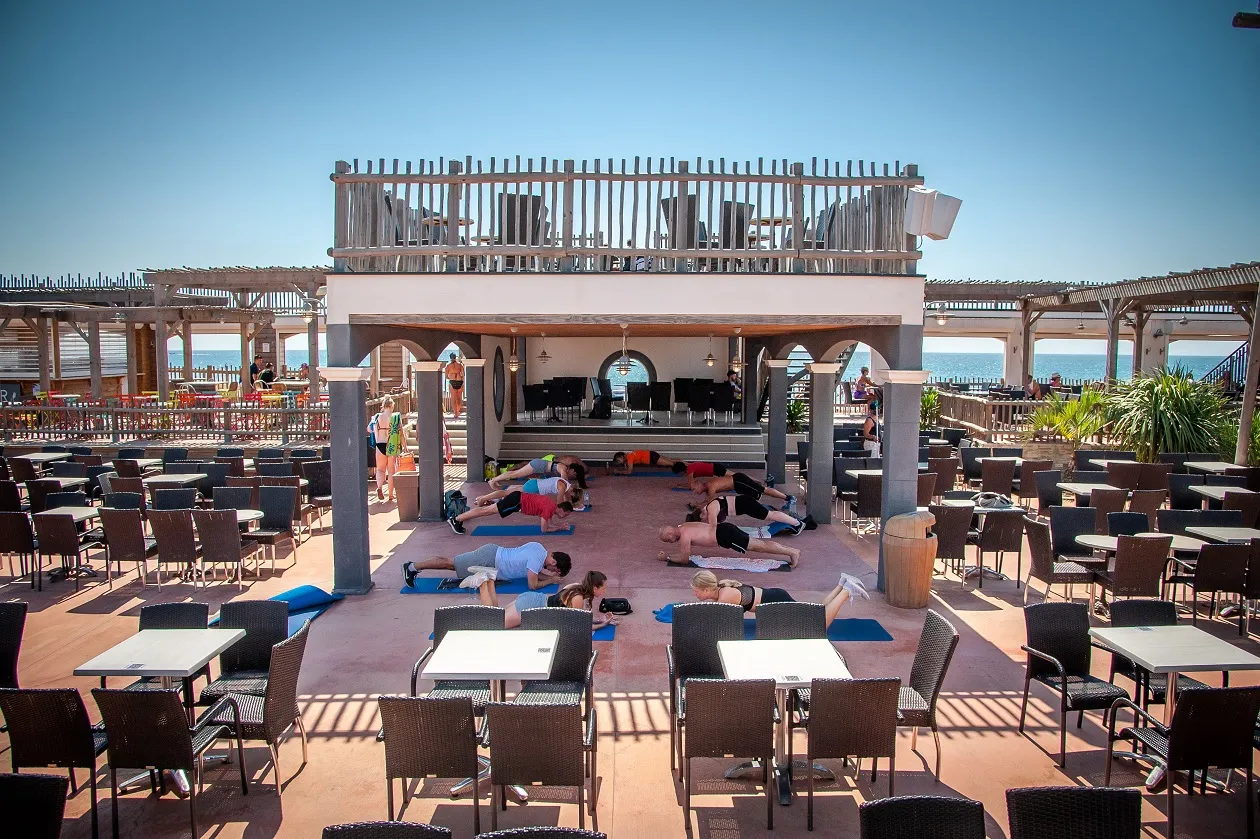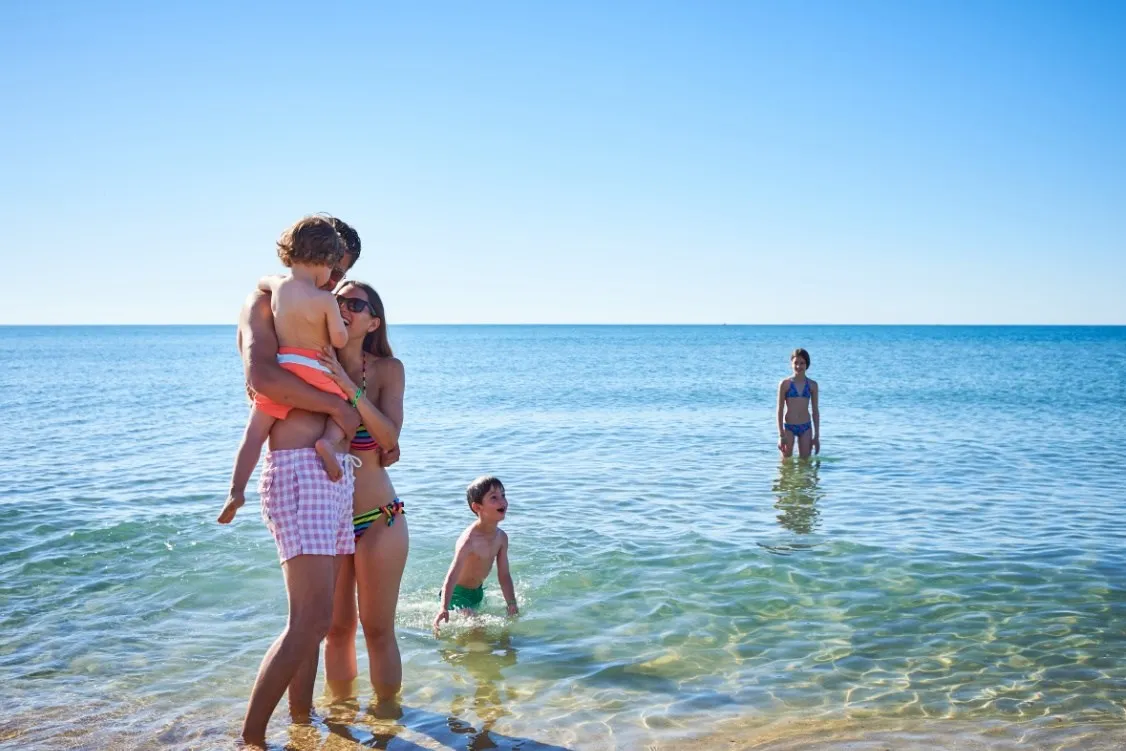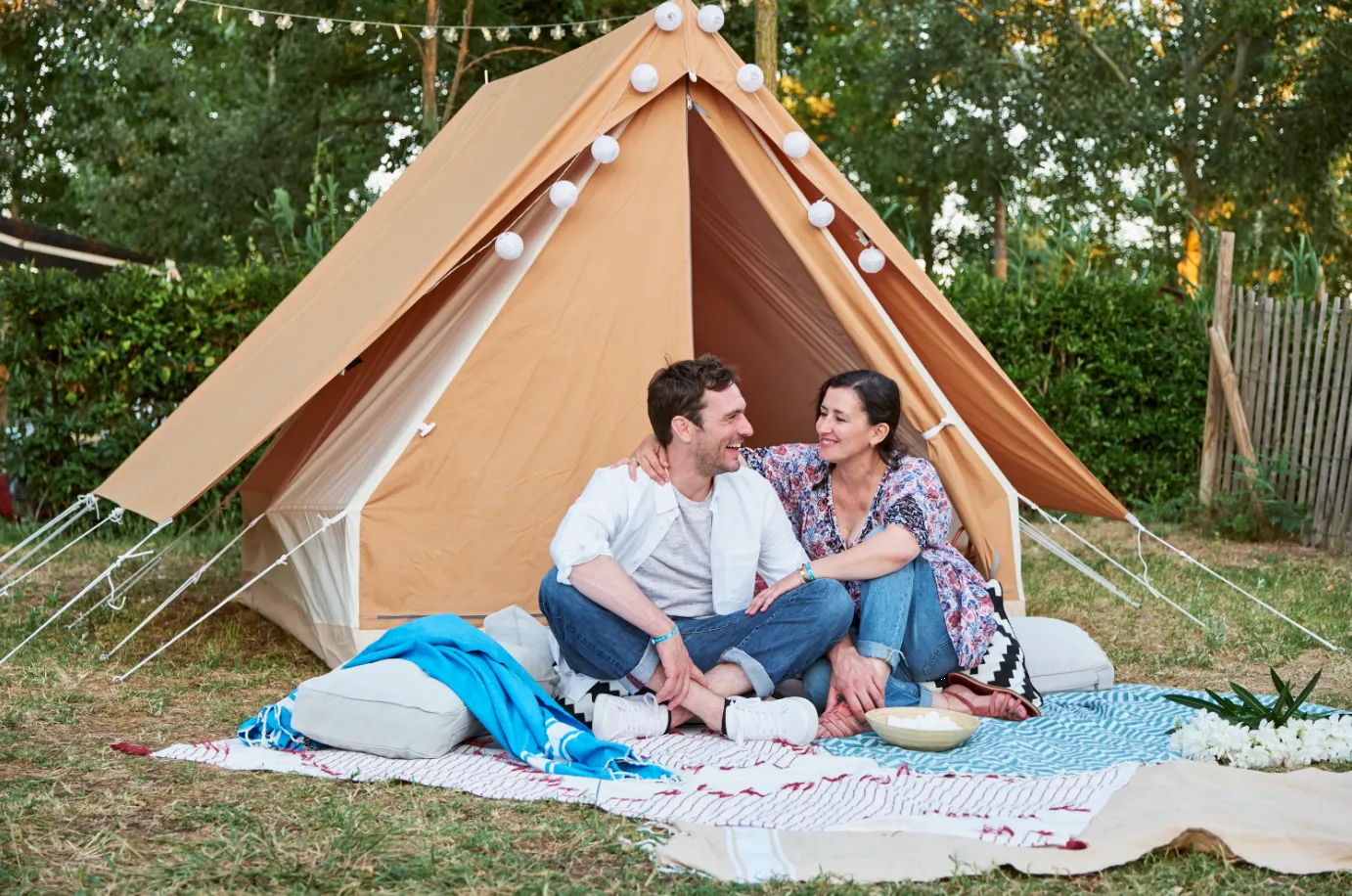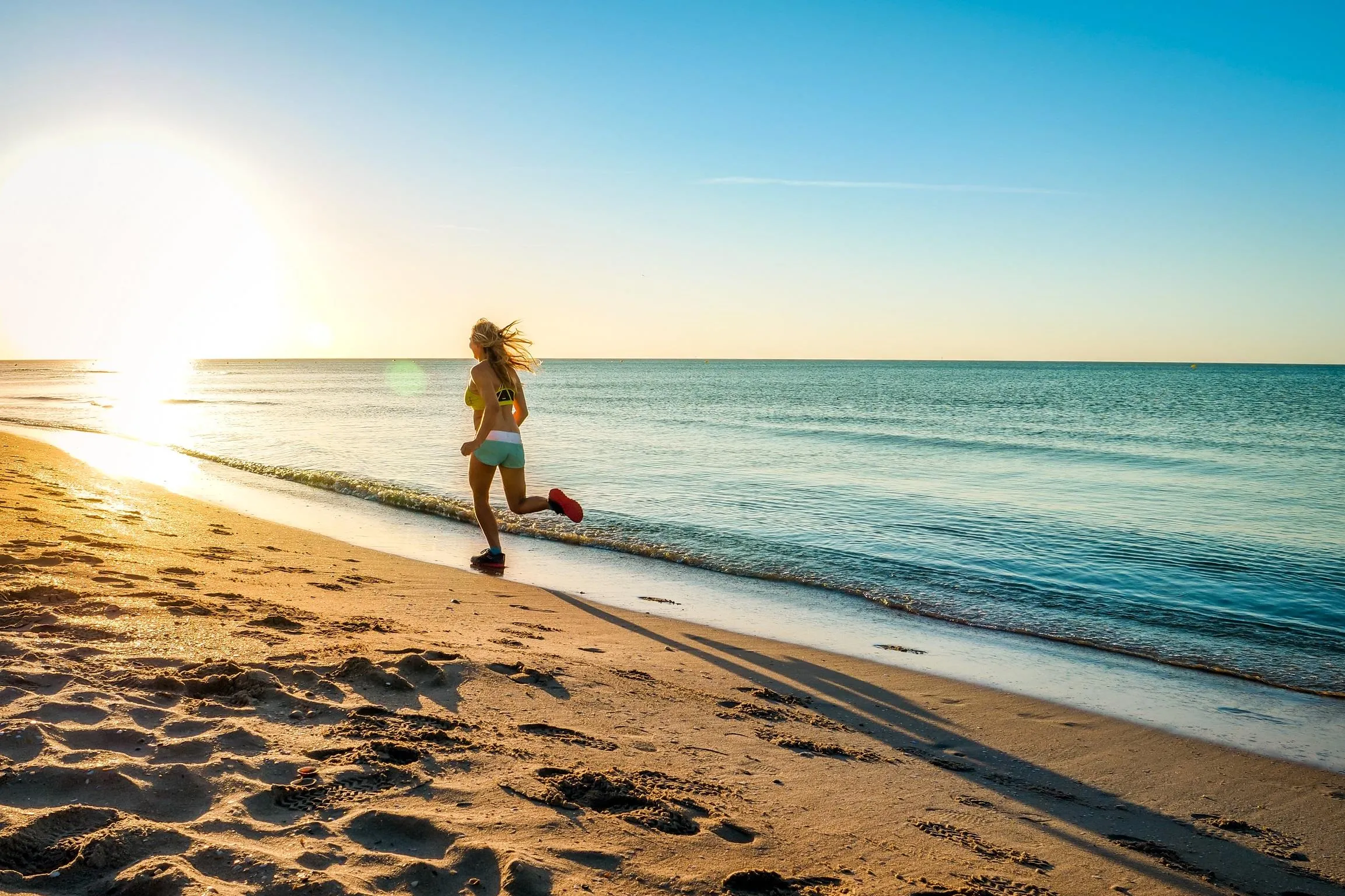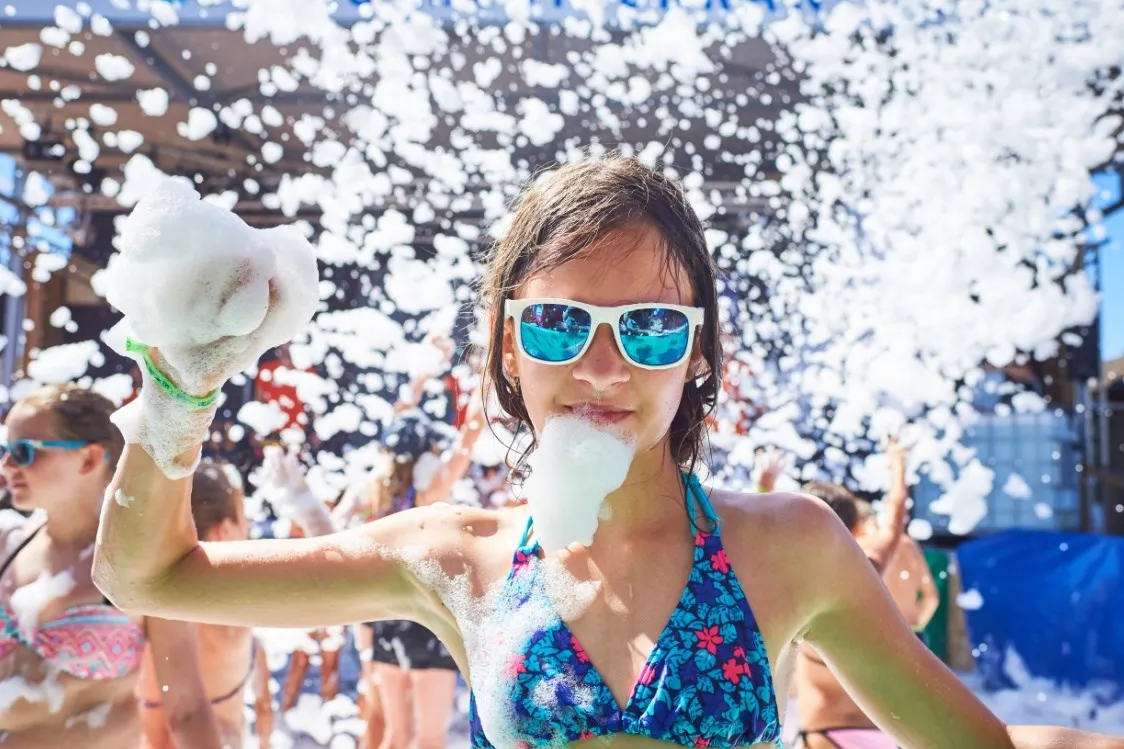 5* camping Nouvelle Floride opens its doors for unforgettable holidays in Marseillan-Plage! Enjoy total relaxation by the Mediterranean sea.
Holidays by the sea at camping Nouvelle Floride
Nouvelle Floride, campsite with direct access to the beach in Marseillan is just perfect for kids and grown ups alike! The large sand beach provides non stop fun to the whole family for unforgettable, quality time. Building sand castles, playing by the water, walking at sunset... Enjoy a fantastic setting in the South of France. Don't forget to hop by the beach bar : it's open all day and awaits you for a casual moment!
All amenities and services of a 5-star campsite
Nouvelle Floride has a water park with pool, paddling pool and many slides. Our activities team strives to have you spend the best holidays ever. The littlest ones can meet up the kids club and teenagers at the teens club to spend active, colourful days!
The loveliest rentals at a campsite by the sea in Marseillan
Book the rental that matches your requirements and needs at Nouvelle Floride! Our selection of cottages will please the whole family. Spend a cosy holiday break at Marseillan-Plage! If you'd rather travel with your tent or motorhome, there's a wide selection of pitches for you to set camp on.
All our campsites in Languedoc-Roussillon
Les Méditerranées are three campsites in Marseillan-Plage. Whatever your choice, you will have full access to the water amenities and activities of all 3!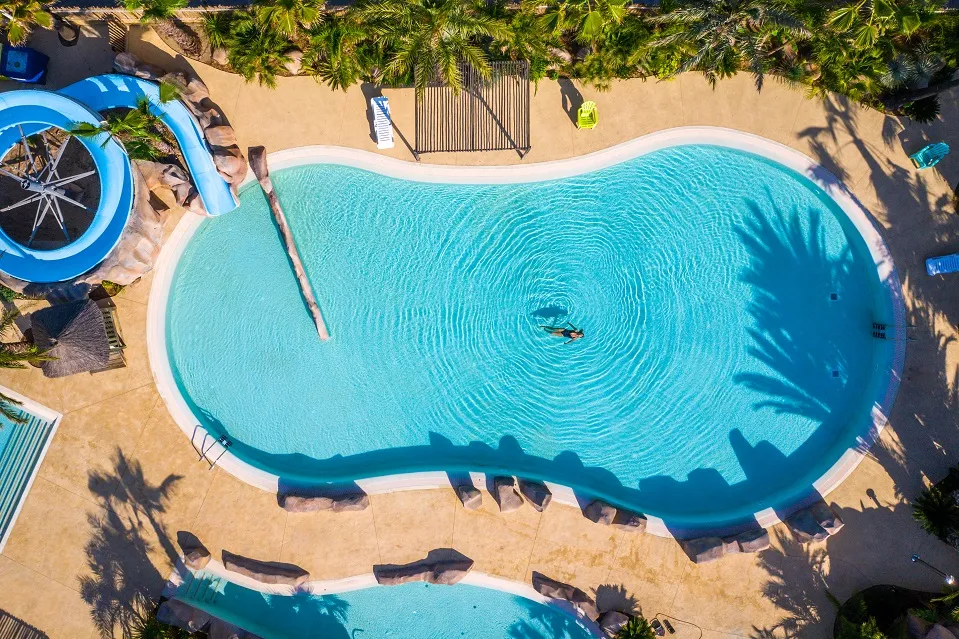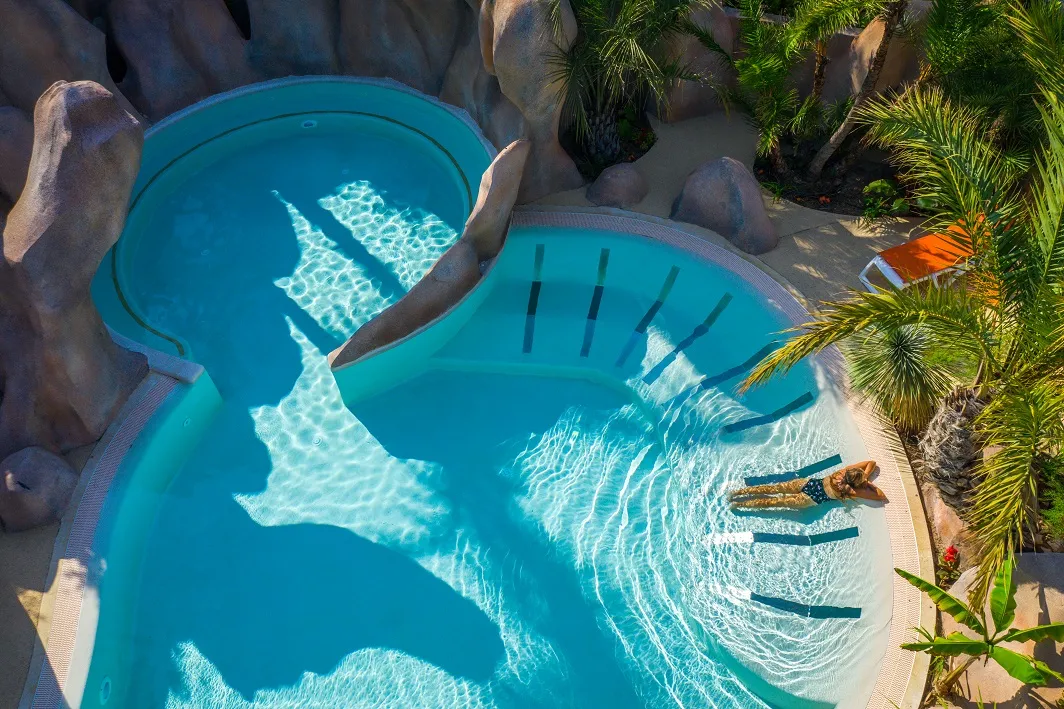 FAQ
What is the best way to book at Camping Nouvelle Floride – Les Méditerranées ?
The safest and fastest way to book is through our website or via the booking form that you can download from our website. Please fill it and send it back with your payment.
How to confirm my booking at Camping Nouvelle Floride – Les Méditerranées ?
When you book online, and after sending your booking request, a confirmation is sent to you by email.
Can I express special requests when booking at Camping Nouvelle Floride - Les Méditerranées?
Yes, when you make your reservation, you can express your wishes concerning the location (shade, sun, close to the sanitary facilities...) in the section "Your number plate // Your special wishes. 
Which amentities are available at Camping Nouvelle Floride – Les Méditerranées ?
Many services are available to you, such as playground areas for children, sports fields, indoor and outside pools etc.
Can I access Les Méditerranées other campsites while I'm staying at Camping Nouvelle Floride – Les Mediterranées ?
Yes, all les Méditerranées guests have total and free access to the services and amenities of all 3 campsites.
Shall I bring my own towels and linen to Camping Nouvelle Floride – Les Méditerranées?

No, sheets and towels are included in all our accommodations, except if you have rented a COSY accommodation. However, you can rent a set of sheets and towels on site (€22/person/week). For a rental of 3 nights or less, the price of the kit is €4 per night and per person.
Can I stay at Camping Nouvelle Floride - Les Méditerranées with my dog?
Yes, dogs are allowed on the camping pitch and in all the rental accommodation, except for category 1 and 2 breeds. In rentals, a maximum of 1 dog or 2 small dogs (under 10 kg each). They must be kept on a leash and vaccinated (the vaccination card must be presented on arrival). Please note that dogs are not allowed on the beach between July 1st and August 31st. The presence of a dog on the campsite is charged at €7 per day and per dog on a pitch and €9 per day and per dog in the rentals. Self-service bag dispensers are available for dog waste.
Are the pools supervised at Camping Nouvelle Floride – Les Méditerranées ?
Yes, the pools are constantly watched by certified lifeguards. 
Is there Wi-Fi at Camping Nouvelle Floride – Les Méditerranées ?
Yes, Wi-Fi is available on the whole estate. You'll have to pay for it though, and connect via a password given on arrival - see prices and conditions at the reception hall. A free service is available on common areas.
How far is Camping Nouvelle Floride – Les Méditerranées from the sea?
The site has direct access to the sea via a secured gate that opens with a code given upon arrival.
Is Méditerranées – Camping Nouvelle Floride accessible to people with reduced mobility?
Yes. Please contact the reception desk for further informations.
Accommodations
Filter accommodation types :
Customers reviews*
Reviews in chronological order
Type of stay : OAP couple

The establishment

Would stay again, the site is we'll kept and the pitches are generous.

Unfortunately we had a pitch near to the entertainment stage and bar. The volume of the PA and music system is far too high. There is no need for it to be this loud. It is deafening!

Accommodation review

Motorhome pitches are generous, our unit is 7.5m long but we had plenty of room

You should be informed about local taxes BEFORE your stay. We were told it was €27 per night when we booked in, but the cost with taxes was €29 per night when we checked out.

Philip K

Posted 28/09/2022

Type of stay : OAP couple

Accommodation : A Forfait 1/2 pers

Period of stay : From 17/09/2022 to 23/09/2022

The establishment

Clean tidy and friendly

ACSI pitches offered were to small and awkward. We have a 7 Mtr Motorhome. Ended up paying regular prices.

Accommodation review

Small pitches compared to other sites on the area.

ACSI offering pitches were the worst on site.

Natasha D

Posted 26/09/2022

Type of stay : Couple

Accommodation : A Forfait 1/2 pers

Period of stay : From 14/09/2022 to 19/09/2022

The establishment

Excellent as normal, very busy for the time of year. Showers not always fully open for the amount of people on site.

Accommodation review

Excellent pitch

Nothing to dislike

Type of stay : Family with child(ren)

Accommodation : Package: Pitch + tent , caravan or camping-car + electricity + water and drainage point

Period of stay : From 03/09/2022 to 10/09/2022

The establishment

it was so clean everywhere, the staff was so helpful, and so much for the children to do.

we dident like the swimmingpool, the pool was so good but there was so many rules not do that and not do that, and the staff was not so friendly they only go around and telling people that is forbidden and that is forbidden, so that was a big minus

Accommodation review

very nice pitch big and water on pitch, very nice

no nothing

Rosalind G

Posted 26/09/2022

Type of stay : OAP couple

Accommodation : Package: Pitch + tent , caravan or camping-car + electricity + water and drainage point

Period of stay : From 11/09/2022 to 23/09/2022

The establishment

Return visit to a lovely site would come slightly earlier next time

Accommodation review

Good pitch

Type of stay : Couple

Accommodation : Package first row from the sea: Pitch + tent , caravan or camping-car + electricity + water and drainage point

Period of stay : From 16/09/2022 to 18/09/2022

The establishment

Very nice place

Everything ok. But sunday was a problem with shower, the water was cold

Accommodation review

Every places ok, all clean and nice views

Nothing except cold water

TRACEY P

Posted 17/09/2022

Type of stay : Couple

Accommodation : COTTAGE COLLECTION 4 pers.

Period of stay : From 04/09/2022 to 14/09/2022

The establishment

I liked the caravan and the fact we had internet in the van. Great site and close to the beach. Lovely and clean and loads to do.

Accommodation review

where we were on the site, lovely and clean caravan and the internet was very good in the caravan. The caravan had everything you needed for a great holiday.

Barbro F

Posted 15/09/2022

Type of stay : OAP couple

Accommodation : A Forfait 1/2 pers

Period of stay : From 08/09/2022 to 10/09/2022

The establishment

Nice and quiet

Accommodation review

Nice camping

Everything ok

Niels N

Posted 09/09/2022

Type of stay : OAP couple

Accommodation : Package: Pitch + tent , caravan or camping-car + electricity + water and drainage point

Period of stay : From 28/08/2022 to 04/09/2022

The establishment

Goid shooping and restaurant. Near to the beach

Our pitch too small for a 8,2 meter caravan. Sand on the pitch makes a lot of dirt. Change to small stones. F ex

Accommodation review

Good shopping and restaurant. Near to the beach

Our pitch too small for a 8,20 meter caravan. Sand on the pitch gives a lot of dirt. Use small stones.

Type of stay : Family with teenager(s)

Accommodation : Package: Pitch + tent , caravan or camping-car + electricity + water and drainage point

Period of stay : From 10/08/2022 to 24/08/2022

The establishment

Reception staff were brilliant

In Charlemagne the life guards called everyone to their sun beds, ensuring nobody reserved a sunbed and left the area. This should be done at all 3 pools as it was crazy at Nouvelle Floride- every day tens of beds were reserved with people not using them

Accommodation review

Quiet area - just as we asked for

Access to electric was difficult

Type of stay : Family with teenager(s)

Accommodation : COTTAGE COSY 4 pers.

Period of stay : From 14/08/2022 to 24/08/2022

The establishment

From arrival to departure everything was very superb and well organised . We enjoyed our stay and loved the area.

Nope

Accommodation review

Chalet was lovely and so nice with air conditioning

Nope

Alison R

Posted 16/08/2022

Type of stay : Family with child(ren)

Accommodation : COTTAGE COLLECTION 4 pers.

Period of stay : From 03/08/2022 to 13/08/2022

The establishment

We have stayed here on and off for the past ten years but this year was really disappointing.

Too busy, over crowding everywhere.

Accommodation review

We liked the position this time, it was quiet and not on the main road through the site

Really busy, the facilities couldn't cope with the volume of people. The pool was virtually unusable due to the crowd numbers. We have stayed at Les Mediterranee on and off for 10 years but this year there were too many people crowded in.

Type of stay : Family with child(ren)

Accommodation : COTTAGE DÉCOUVERTE 4 pers.

Period of stay : From 30/07/2022 to 07/08/2022

The establishment

Accomodation was very comfortable. Overall camping facilities were clean and activities well organized. Miniclub was much appreciated.

Noise late at night

Accommodation review

Size and airco

Denise K

Posted 08/08/2022

Type of stay : Family with teenager(s)

Accommodation : COTTAGE DÉCOUVERTE 6 pers.

Period of stay : From 23/07/2022 to 31/07/2022

The establishment

Can't rate this campsite highly enough! I've been to many over the years, but this is definitely the best! What really appealed to my teenager girdle (12,14,15) was the fact that they could access all 3 campsites. Thank you for a fabulous week!

Accommodation review

Had everything we needed except towels. We would have been happy to pay for towel rental, but it wasn't an option. We were a group of 6, so didn't appreciate having to bring 6 towels, particularly with luggage restrictions on flights. Outside of that all was fantastic.

Alistair B

Posted 26/07/2022

Type of stay : Family with teenager(s)

Accommodation : Package first row from the sea: Pitch + tent , caravan or camping-car + electricity + water and drainage point

Period of stay : From 08/07/2022 to 23/07/2022

The establishment

Great area of France, beach and sea are the best

Site roads are narrow for caravans

Accommodation review

Great pitch. You are on the beach but behind a fence.

Pitch is small and challenging to get your caravan on and off
*Review will be checked