Early Booking Offer 2023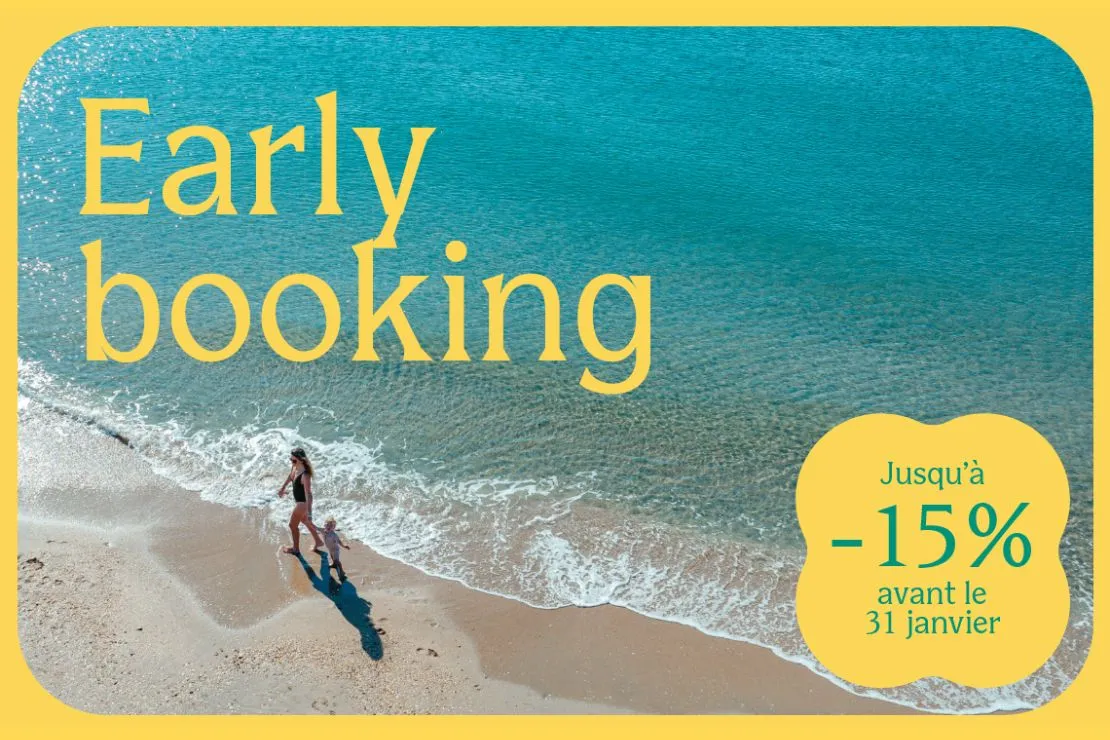 Enjoy our 2023 early booking offer,
This offer is only available till 31/01/2023. It does apply to a minimum of 7 night stays in cottages. It offers up to 15% discount on the price of a COSY and PRESTIGE* ranges. This offer is applicable to every stays from the opening till 12/07/2023 and from 02/09/2023 till the closing**.
*PRESTIGE range: only at the Charlemagne.
**Early booking offer is not cumulative with another offer, subject to conditions and subject to availability.