Book your holiday with serenity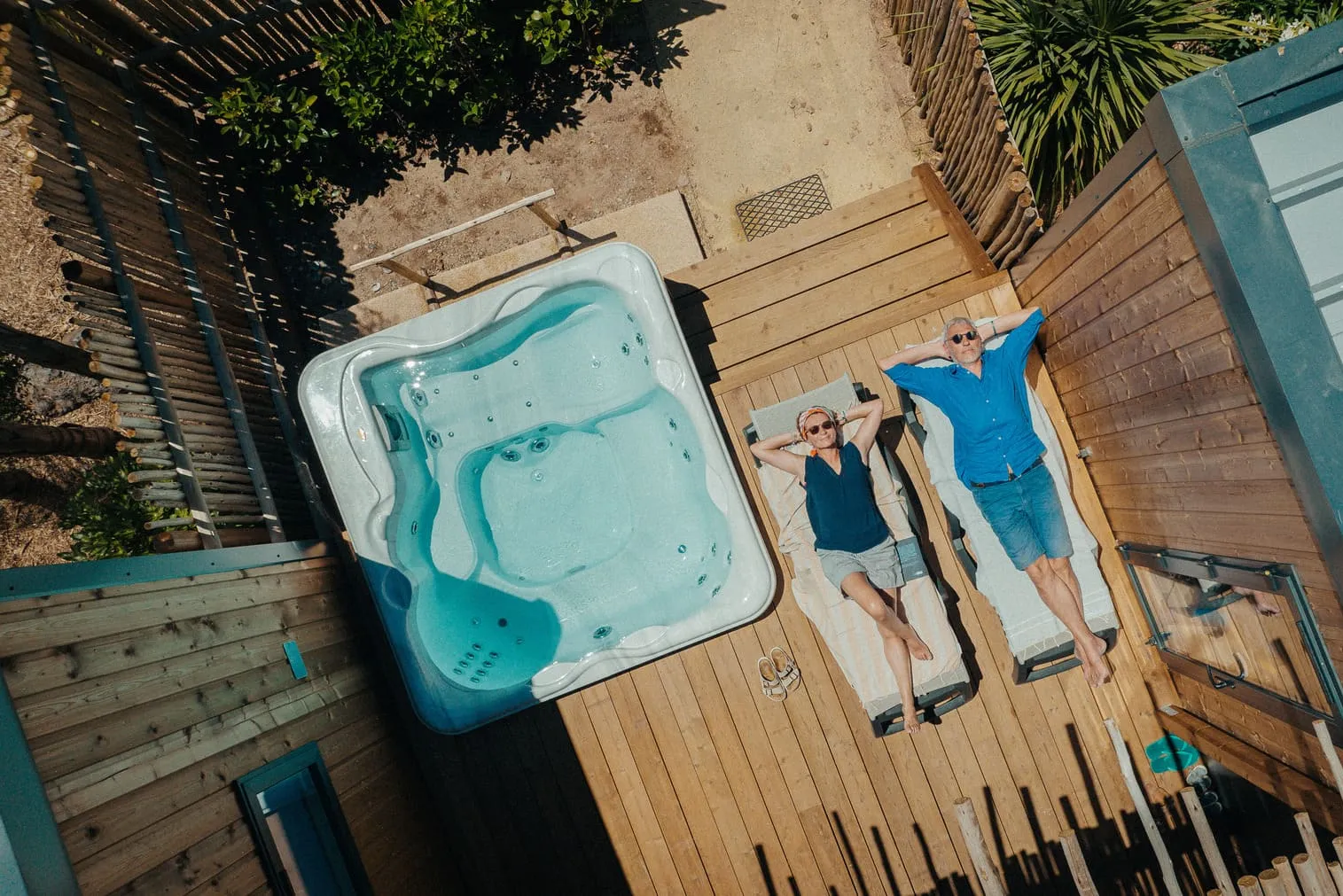 Our conditions for modifying or cancelling your stay, excluding the classic cancellation insurance:
For all bookings (except group bookings), you automatically benefit from flexible conditions for modifying or cancelling your stay.
These conditions are as follows: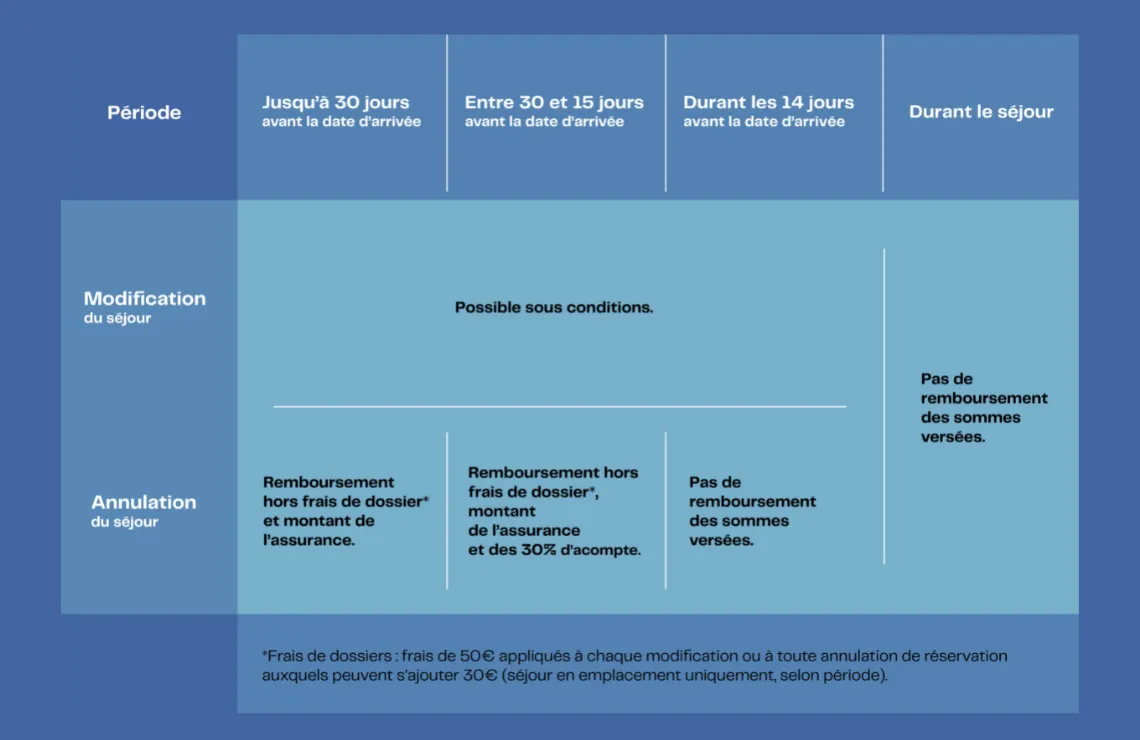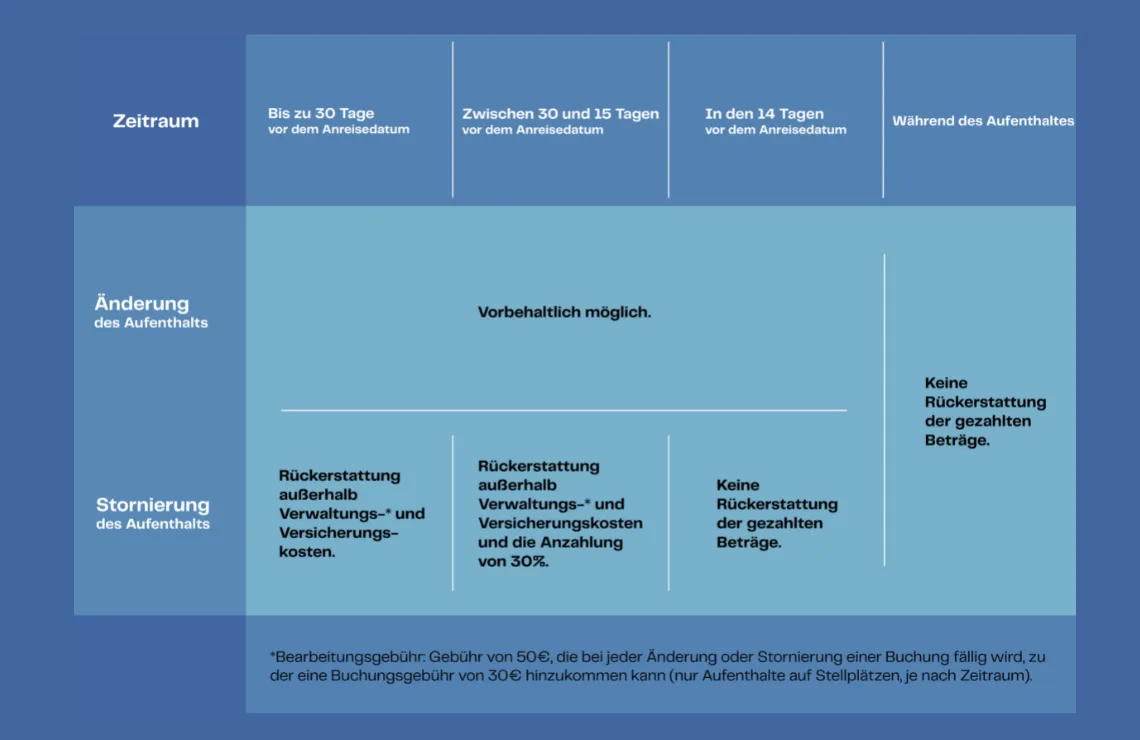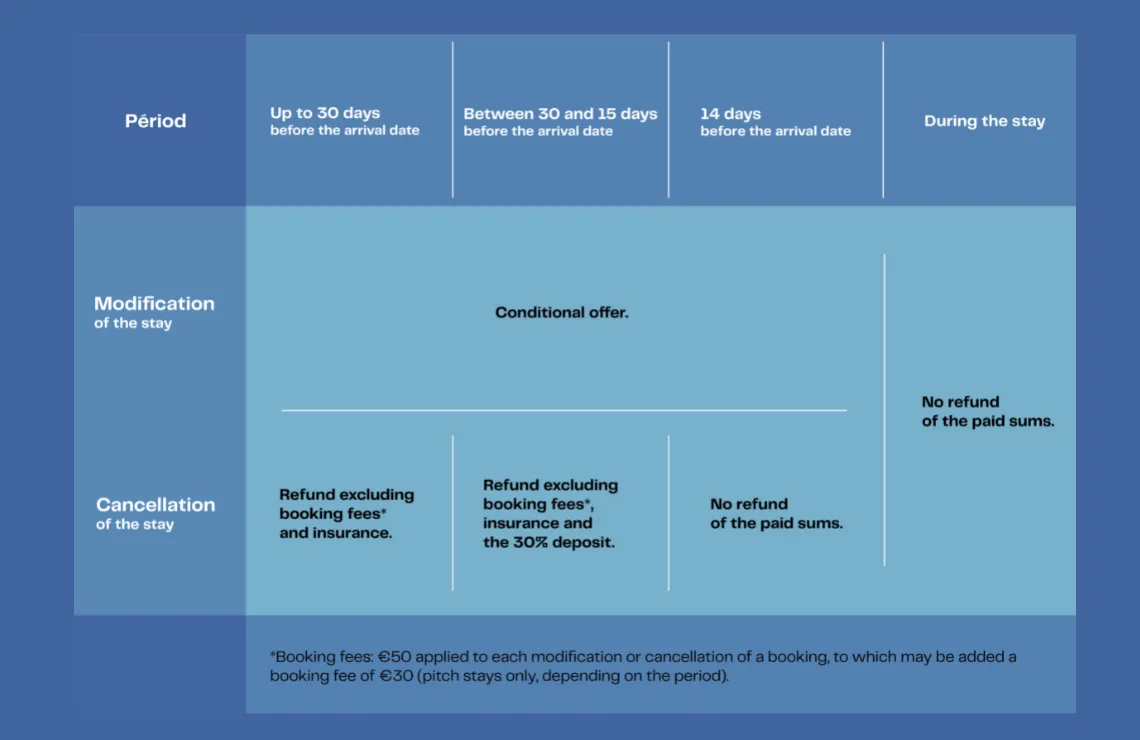 These conditions of modification or cancellation are applicable for stays during the 2023 season, subject to availability. This relaxation of our conditions does not apply to Group bookings.
How do I modify or cancel my reservation ?
Send your request by email or by post. In the case of a modification, specify your new dates and/or type of accommodation and/or request for a change of campsite. We will then send you an offer according to our availabilities for the current year. In case of any modification/cancellation, 50 € will be charged.
The duration of a stay, between the 08/07 and the 02/09 for a rental or between the 15/07 and the 26/08/23 for a pitch, cannot be lower than 7 nights, respecting our arrival days, namely Wednesday, Saturday or Sunday.
Whatever the period, any modification in the duration of stay will be made according to availability and to the rates in force. No reimbursement will be made if the modification leads to a reduction in price. If the modification results in an additional cost, this cost will be charged according to the effective rates .
Will I be refunded if I interrupt or shorten my stay ?
No. Any interrupted or shortened stay (late arrival, early departure) cannot give rise to a refund.
The optional classic cancellation insurance (4% of the total amount of the stay):
The classic cancellation insurance, which can be taken out at the time of booking, covers personal and professional reasons that require you to cancel/modify/interrupt your stay with proof.
The cancellation insurance is complementary to our flexible modification/cancellation conditions.

To find out about the cancellation insurance guarantees, click on the links below:
→ DESCRIPTION OF THE CLASSIC COVERAGE cancellation insurance EXCLUDING COVID 19 EXTENSION: https://static.secureholiday.net
→ COVID 19 EXTENSION covers you individually as an illness. *
*See general cancellation conditions 2023