Let's dance!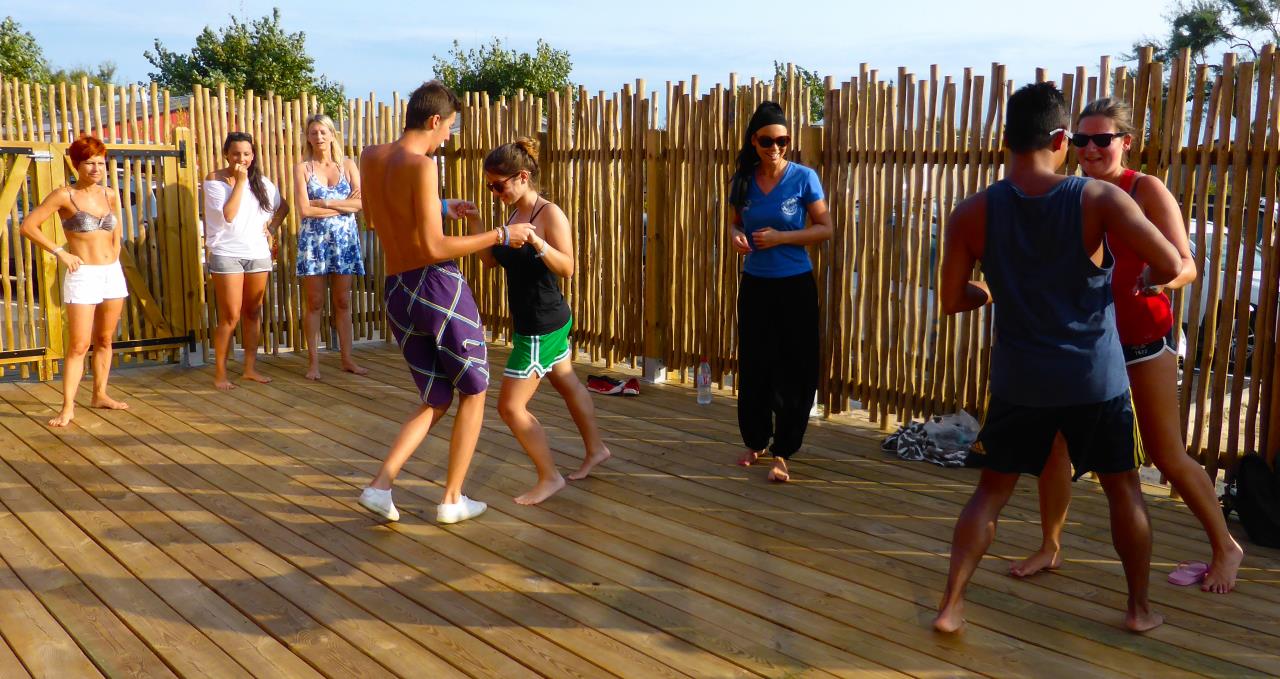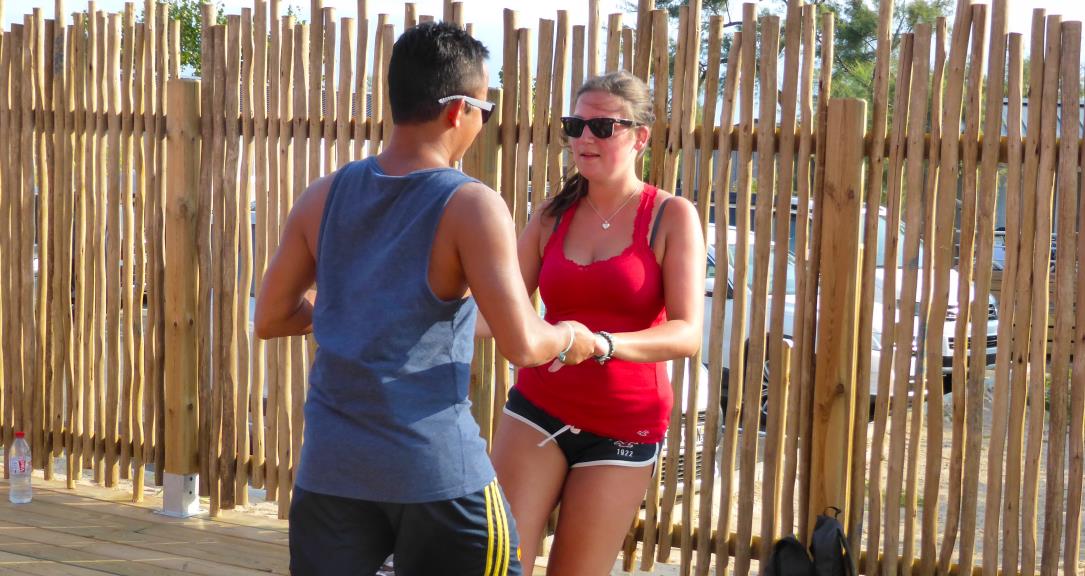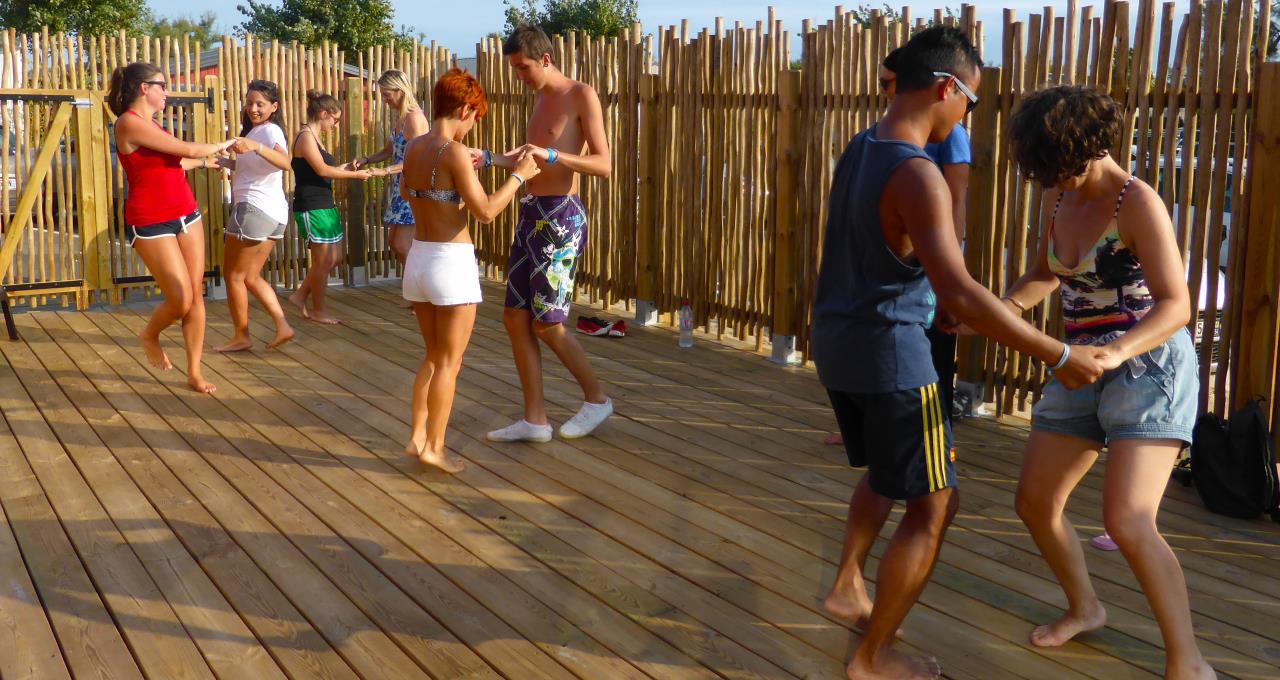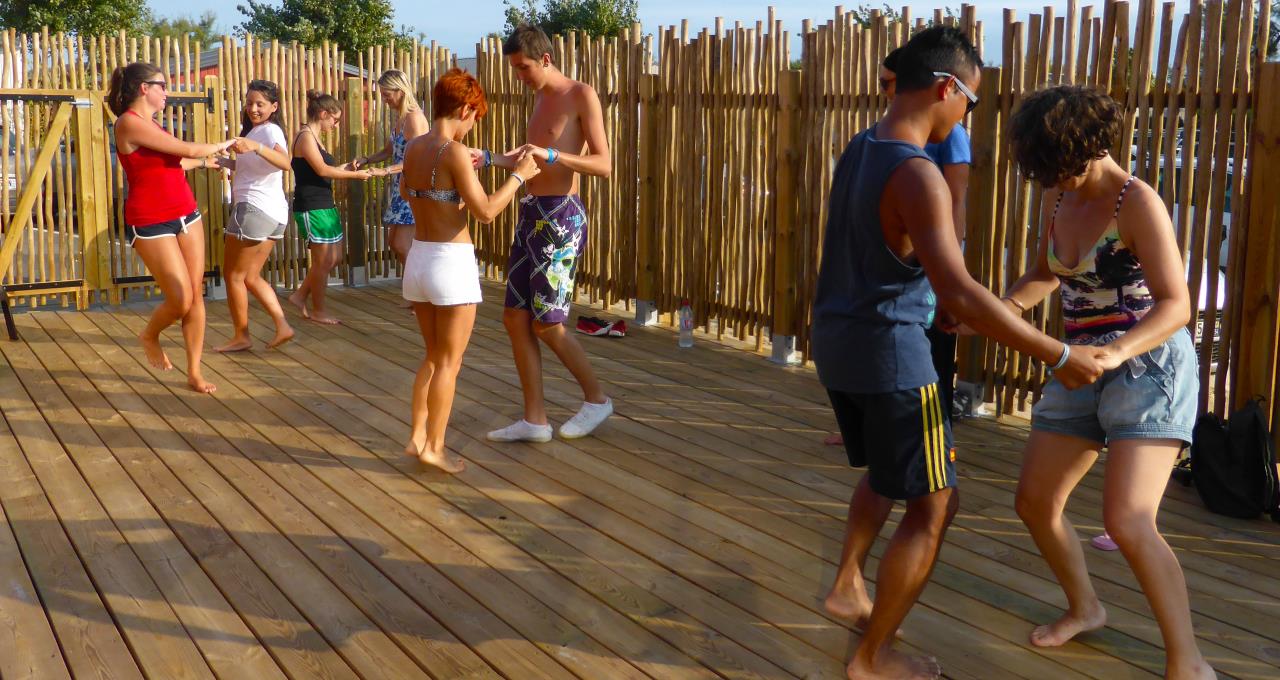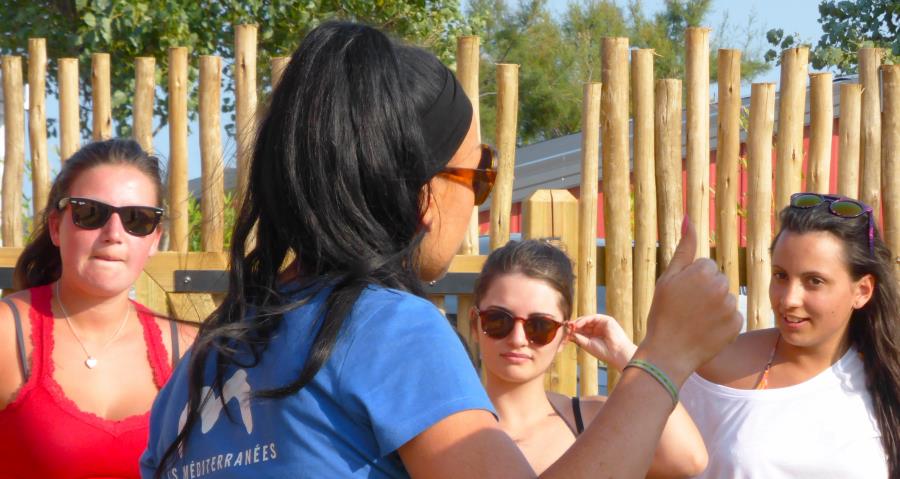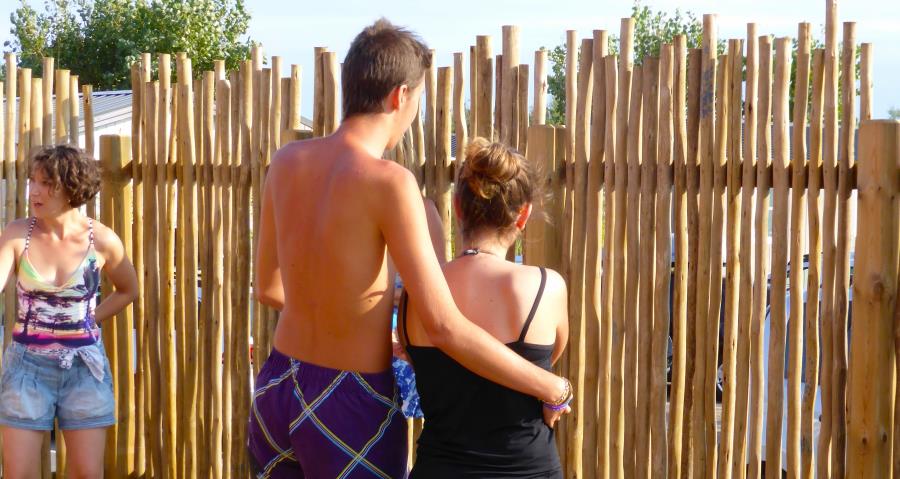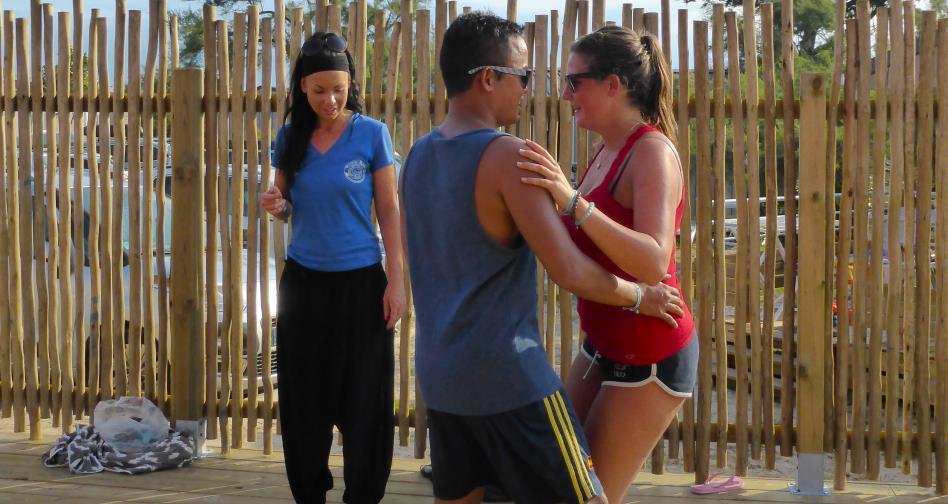 Join our dance lessons at the fitness area of your camping club in Marseillan, the Beach Garden.
We have the best stay fit and fun activity for you during your holidays. How about a bit of Latino music to get you warmed up? Several times a week our dance teacher welcomes you with a big smile at the fitness area of the Beach Garden for a fun and sporty dance lesson.
Alone or with a partner, you'll just love all the different dance styles Salsa, Paso doble or Rumba!
No matter if you're a great dancer of if you've never danced before, this class is for everyone. Your teacher will adapt the lesson to her students. If you're a bit shy at the beginning, be assured the feeling won't last. Soon you'll be dancing like mad and laughing. Enjoying the great mood!