The Beach Garden ADAC Superplatz 2023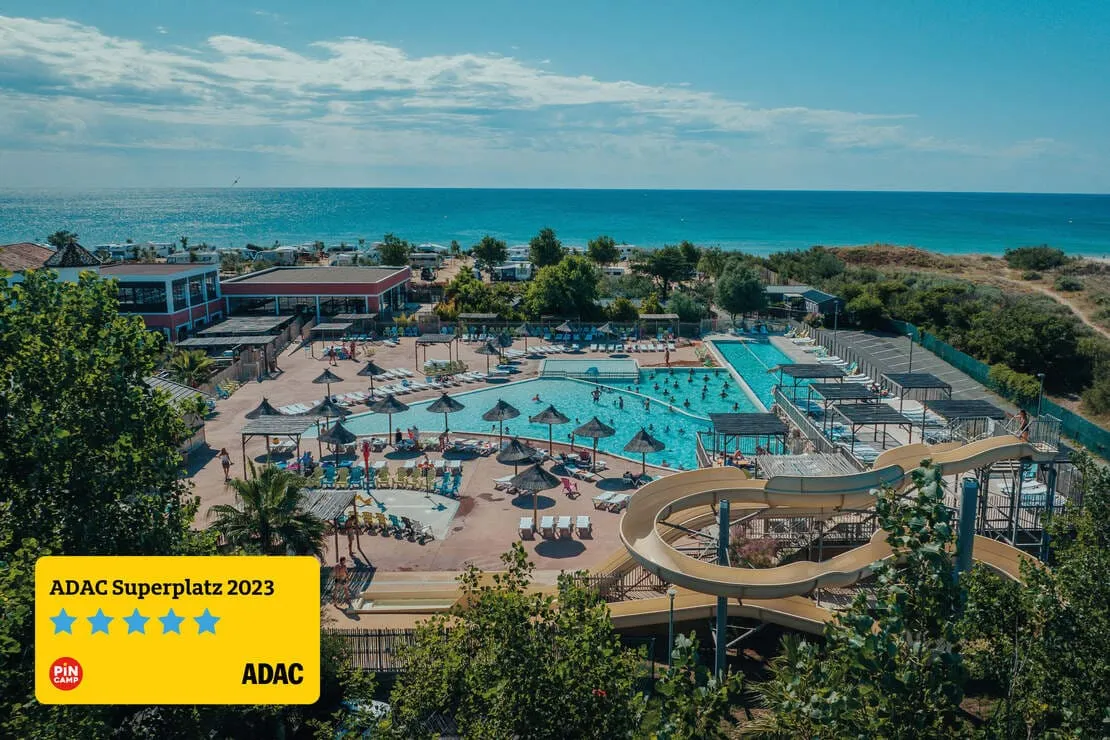 The Beach Garden campsite is very proud to have received the ADAC Superplatz 2023 award!
This award, delivered each year by the ADAC company, rewards the best campsites in Europe.
The ADAC is one of the most famous national and European camping guides. It lists 6,000 European campsites, which it carefully selects from 35,000. Thus, the ADAC Superplatz is awarded to the most prestigious campsites in this first selection. 
Several criteria are used to study these excellent establishments: their equipment, the quality and cleanliness of their sanitary facilities, the range of shops and restaurants on offer on the site, the range of leisure activities on offer and the swimming areas. Innovation and customer orientation are essential for the ADAC inspectors to validate the award.
The ADAC Superplatz award is a guarantee of quality that perfectly illustrates our desire to push customer satisfaction to the limit and is a true recognition of the work accomplished.