Our committments for a tourism that respects the planet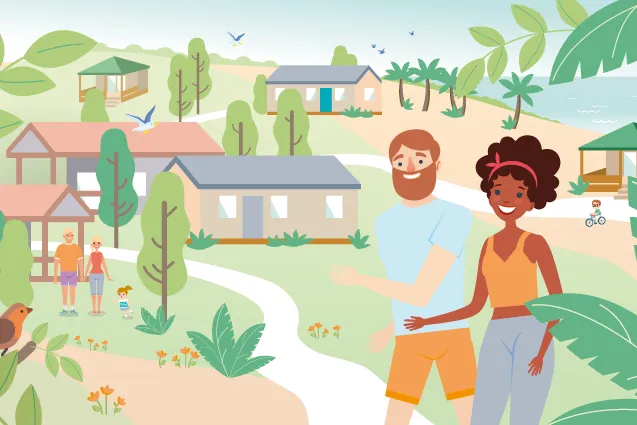 When you love camping, you love nature, don't you? To preserve our setting and continue to offer you ever more beautiful vacations, Les Méditerranées are committed.
Discover five strong committments to reduce the impact of our activity on the elements that surround us and some simple gestures to adopt during your stay, to help us in this process. Together, let's create a sustainable and responsible campsite.
All campers, all actors!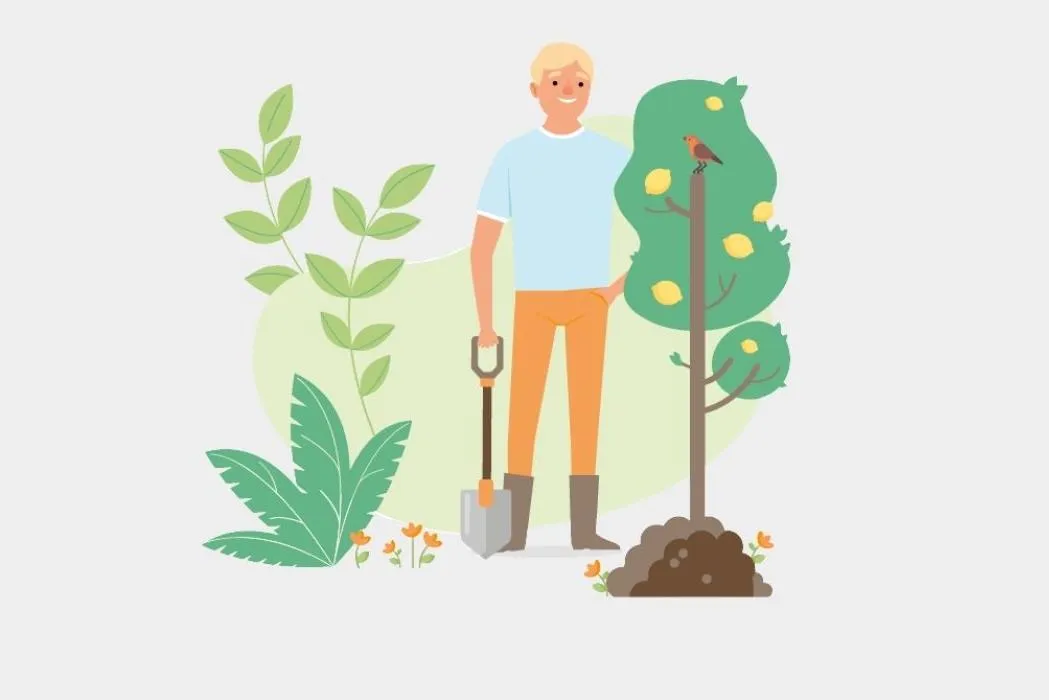 Commitment No. 1: Sustainably manage our green spaces 🌴
To last, we must renew ourselves! Every year, more than 2500 trees and 1500 flowers are planted in the heart of Les Méditerranées. Poplars, laurels, bougainvilleas, palm trees, flowers... Local species are honored and pampered with care: organic fertilizers, drip watering, mulching, compost... Our green spaces, which do not require a lot of water and are in bloom for a long time, have been designed to last and will continue to flourish for many happy days!
The right gestures :
I throw my waste in the trash can
I use a pocket ashtray
I choose a biodegradable sunscreen
I'd rather watch the flowers than pick them.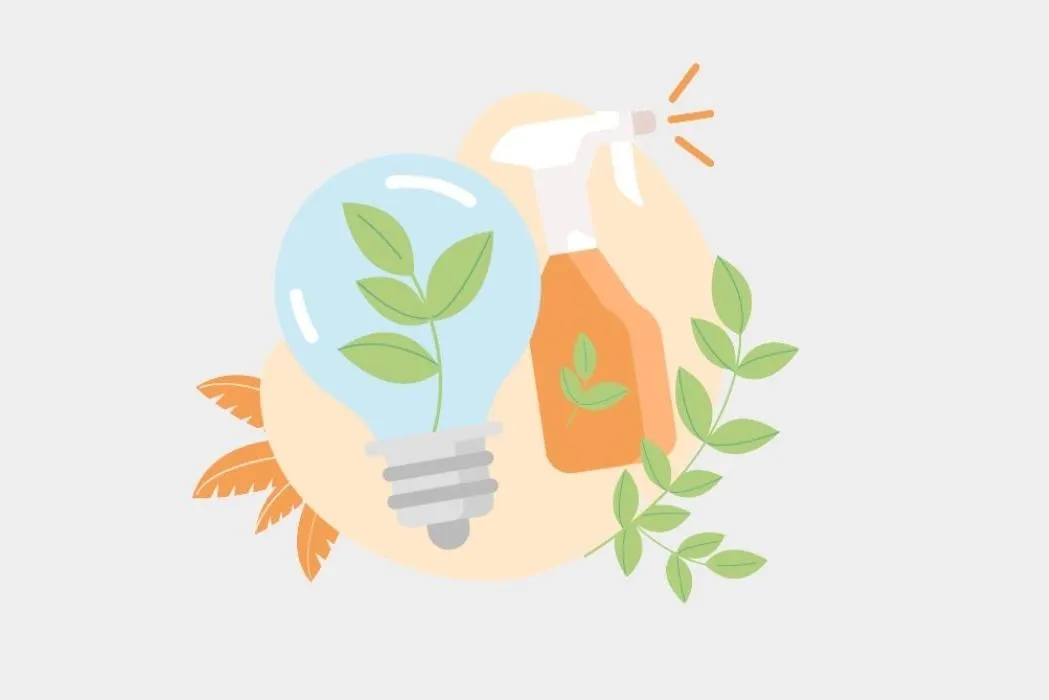 Commitment n°2: Consuming less energy and reducing our carbon footprint 💡
It is also in the small gestures that we see the big ambitions. At Camping des Méditerranées, cleaning is now ecological! Green cleaning products, eco-efficient accessories, smart foamers and meters, LED bulbs ... everything is designed to consume less and preserve resources. Moreover, what you are reading will never be printed. Less paper, more trees!
The right gestures :
I consume water reasonably
I think about turning off the light when I go out
I use air conditioning sparingly
I always carry a reusable bag with me when I go shopping.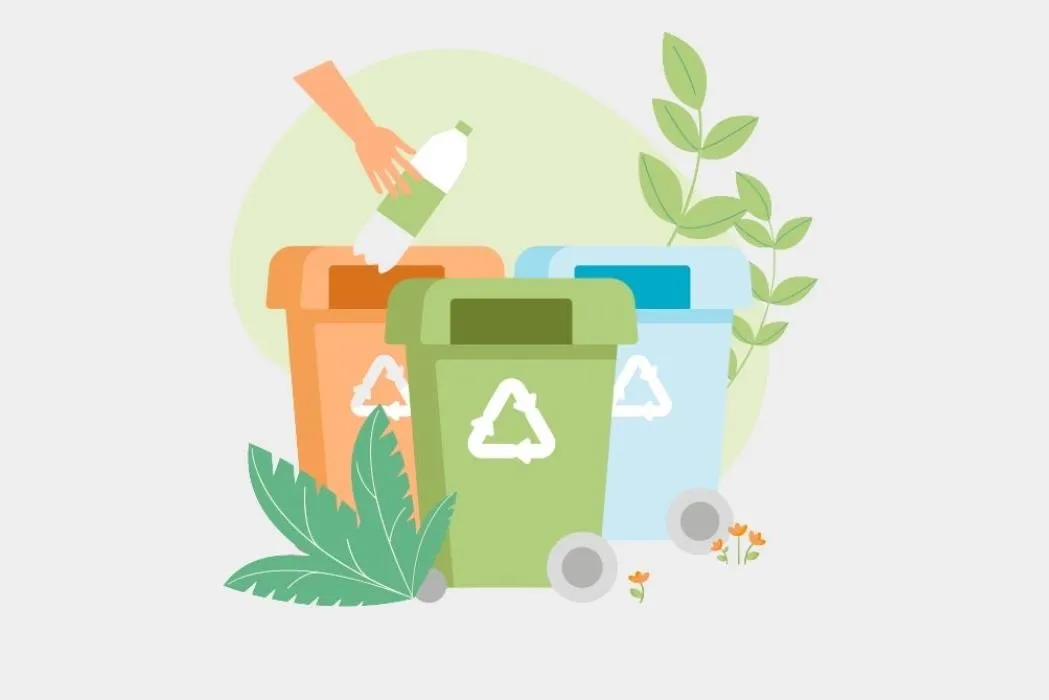 Commitment n°3: Sort and recycle ♻️
At the campsite as well as at home, it is possible to better manage your waste. All our services carry out selective sorting and make yours easier. Different bins are at your disposal to leave the paths, beaches and small green areas spotless. Collected, crushed, composted, reused... our green waste is not forgotten either. Sorting is life!
The good gestures :
I find out about the campsite's recycling practices.
I participate in the sorting
I limit food waste
I prefer the gourd to the plastic bottle.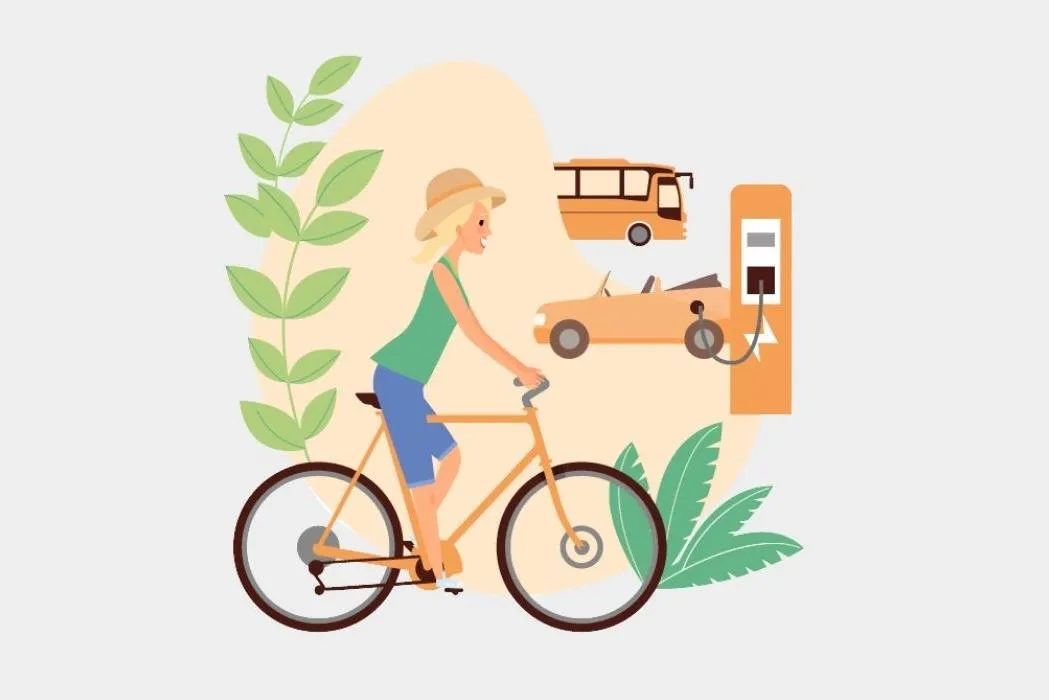 Commitment No. 4: Encouraging soft mobility 🚲

Feel like wandering around? From Les Méditerranées, public transportation is easily accessible. You prefer the electric car? A charging station is available in each campsite. Need a little exercise? Rent a bike on site! Whatever your desire to move, we have an eco-friendly solution.

The right gestures :
I forget my car a little during the vacations
I make my short trips on foot or by bike.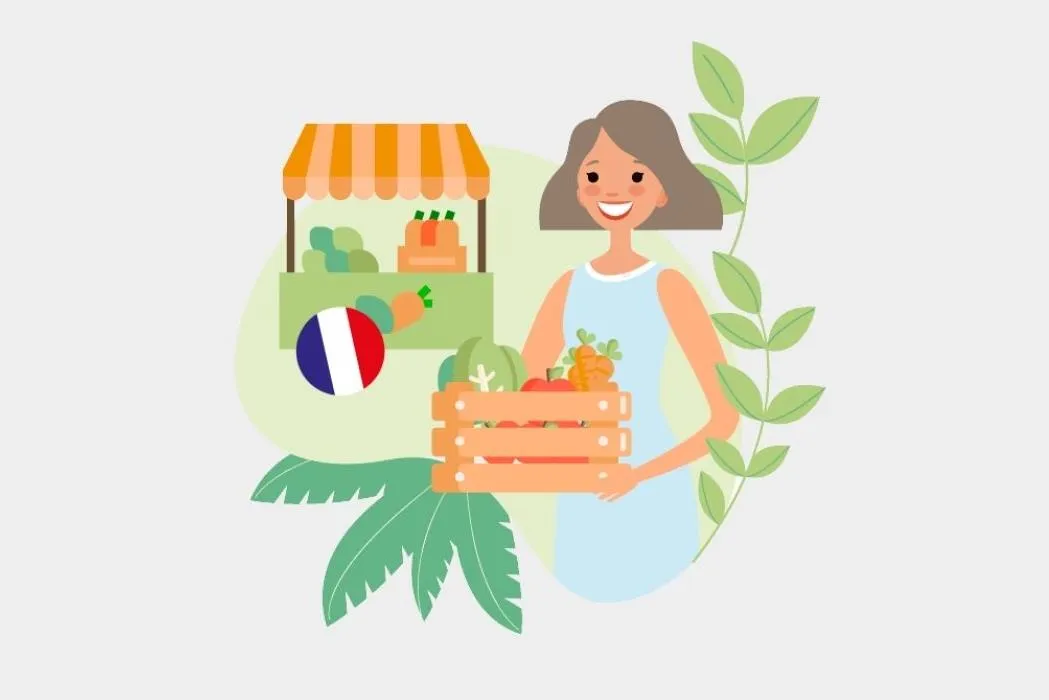 Commitment #5: Buy local 📍
To think responsible is to think local. Les Méditerranées carefully select all their partnerships. Construction of accommodation, choice of raw materials, suppliers,
technical service providers, restorers, producers...we make it a point of honor to promote the local heritage and know-how.
The right gestures :
I'm going to visit the local farmers' market.
I consume in season and I cook as much as I can.
I buy my souvenirs from local artisans