At campsite Nouvelle Floride's bar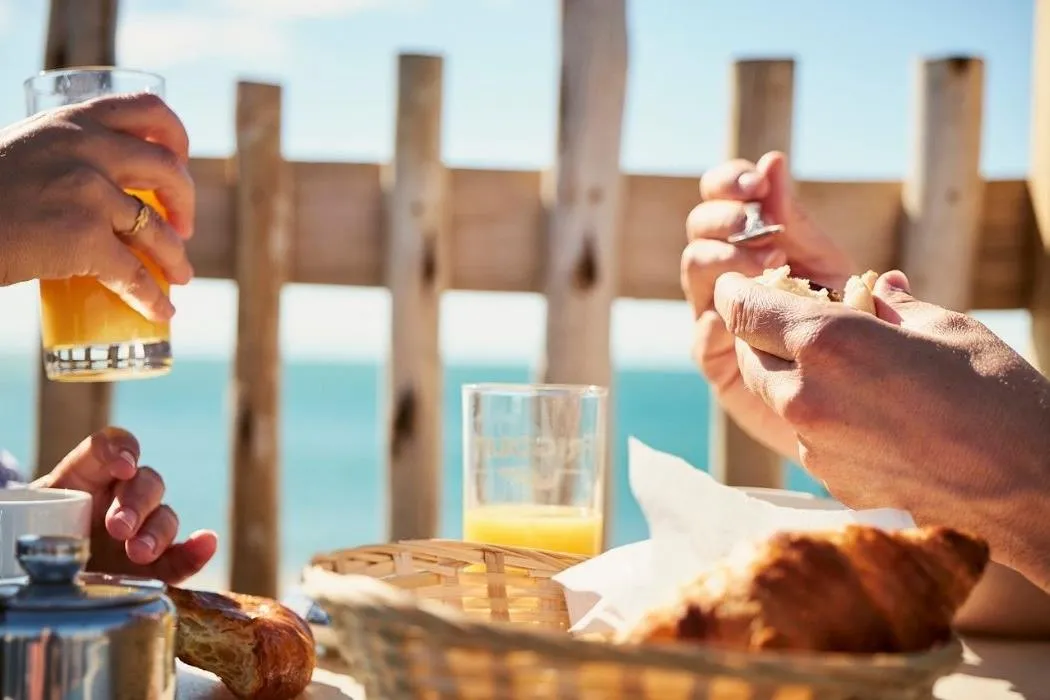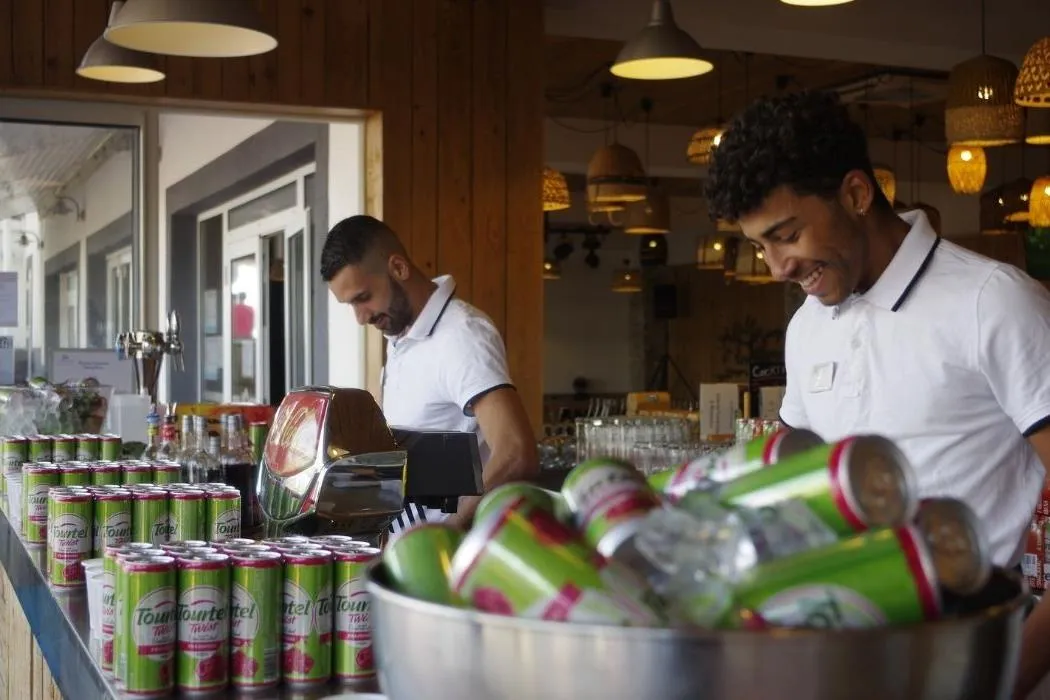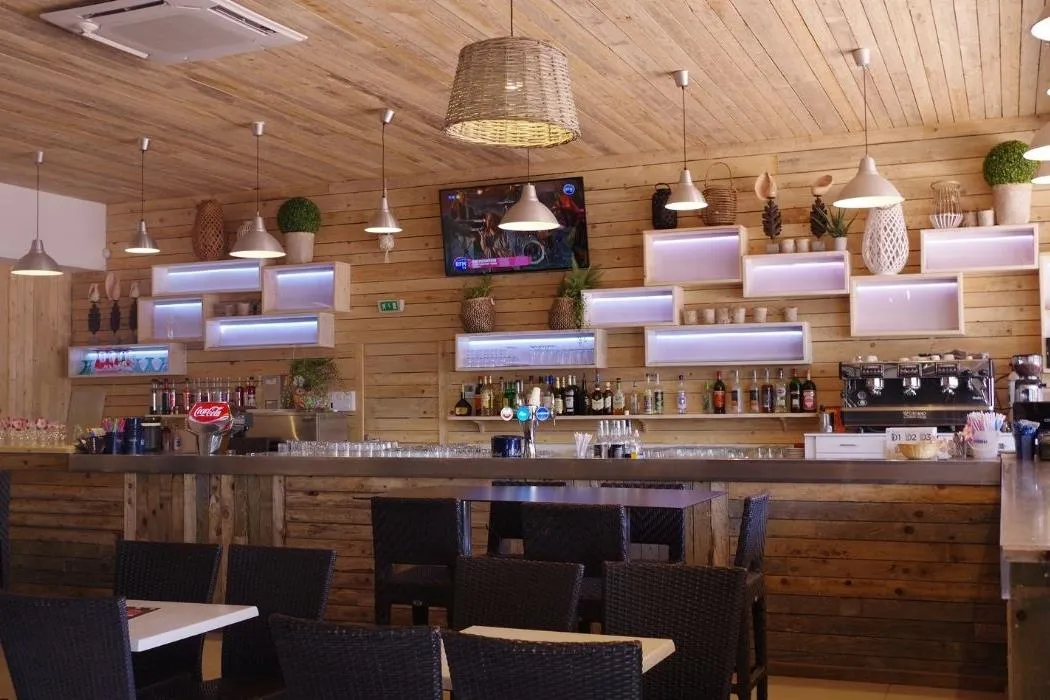 Feel like enjoying the beach AND a cold drink at the same time? Feel like reading or having a cup of coffee in front of the sea in the morning? Feel like dancing in the evening? Come join us at campsite Nouvelle Floride's bar. It will certainly soon become your favourite meeting place thanks to its wonderful setting and direct access to the beach!
Happiness and joy for everyone!
Nouvelle Floride's bar and its 600 seats awaits you. Our waiters and waitresses are there to guarantee you spend a great time with your family, friends or partner. Quality service is our main goal. Your happiness and satisfaction are our main priority!
We want our customers to leave the place with a smile on their faces. Anthony, bar manager
The main stage is in front of you so you can enjoy all evening activities: shows, concerts, cabaret – to each evening its atmosphere. The shows encourage children to dance, laugh, have fun.. They'll make wonderful memories they'll later want to share with everybody!
I can take my children to wonderful shows for a great family evening. Marie, customer for 3 years
The sea breeze in your hair, the sun rays, the sand under your feet and a drink in your hand – already picturing yourself right?