The best place for exciting and relaxing Mediterranean holidays.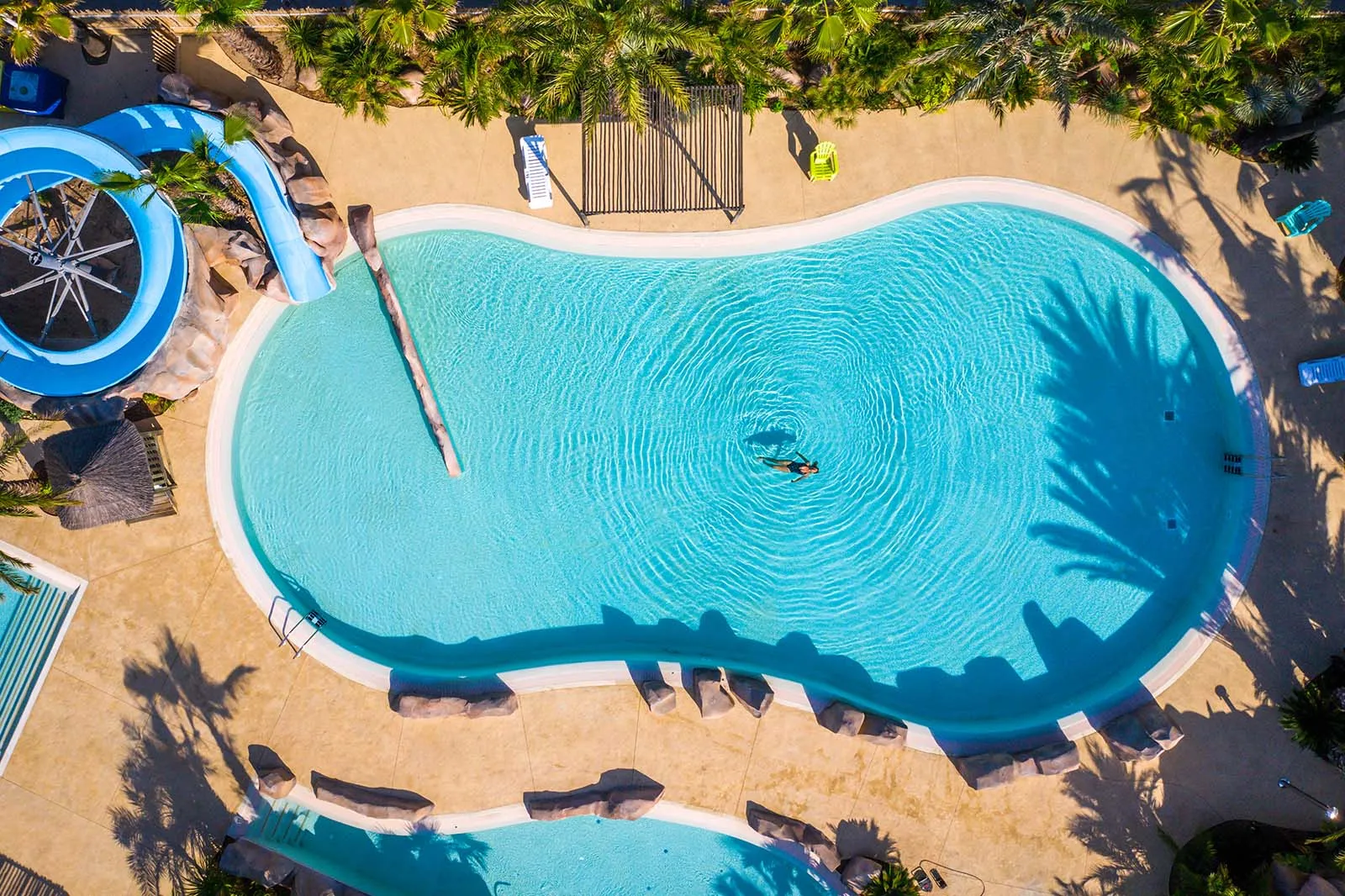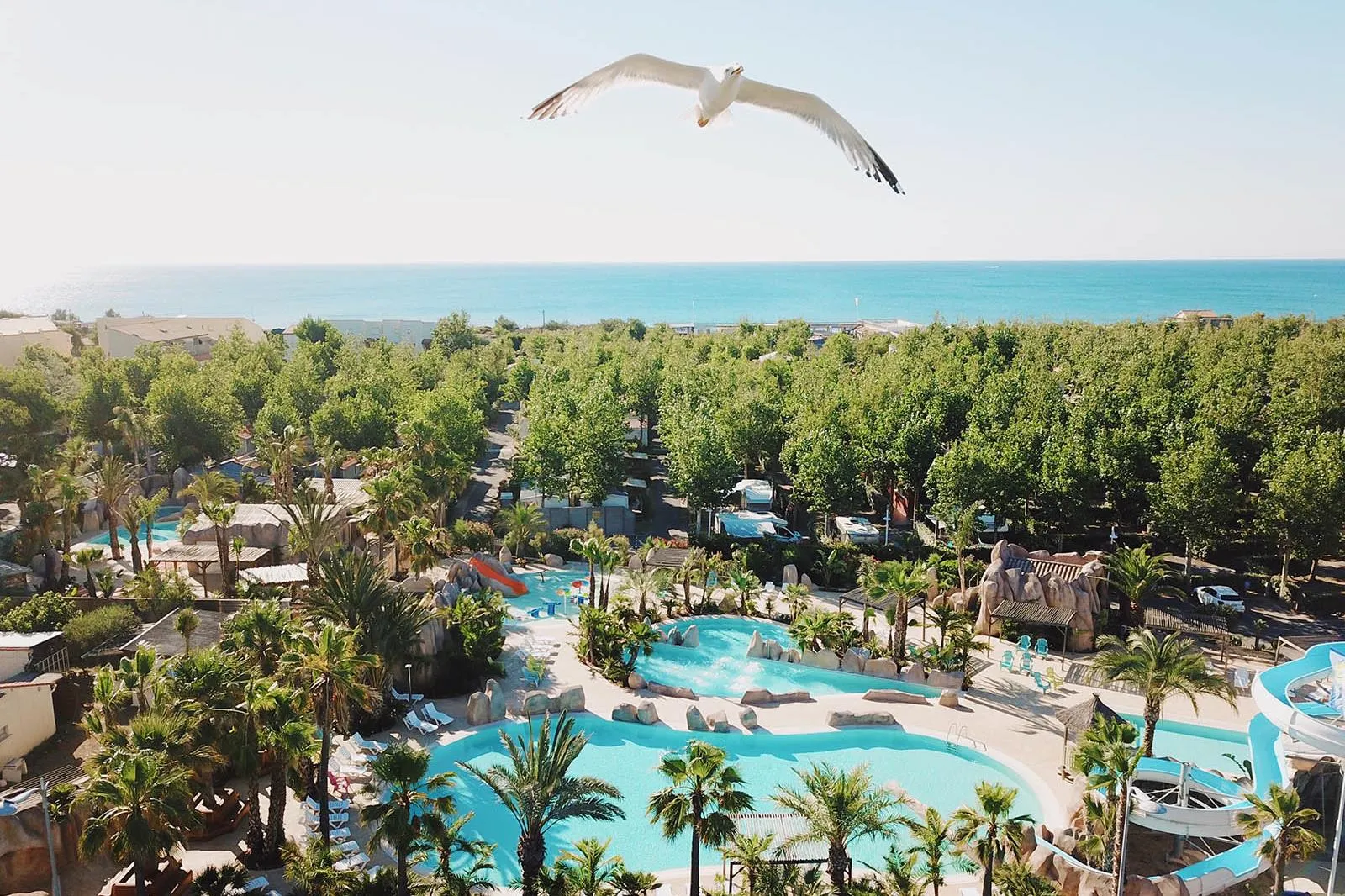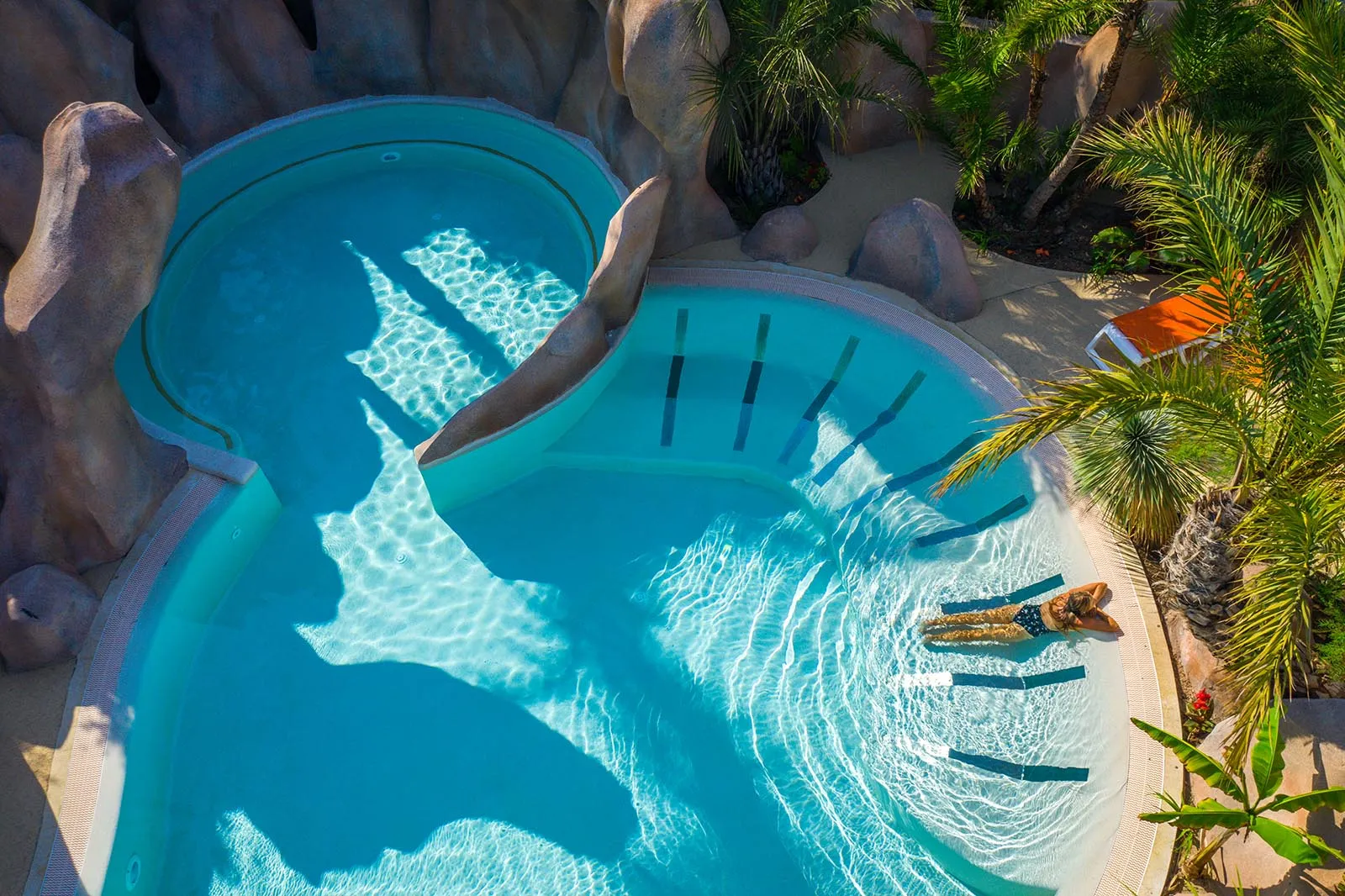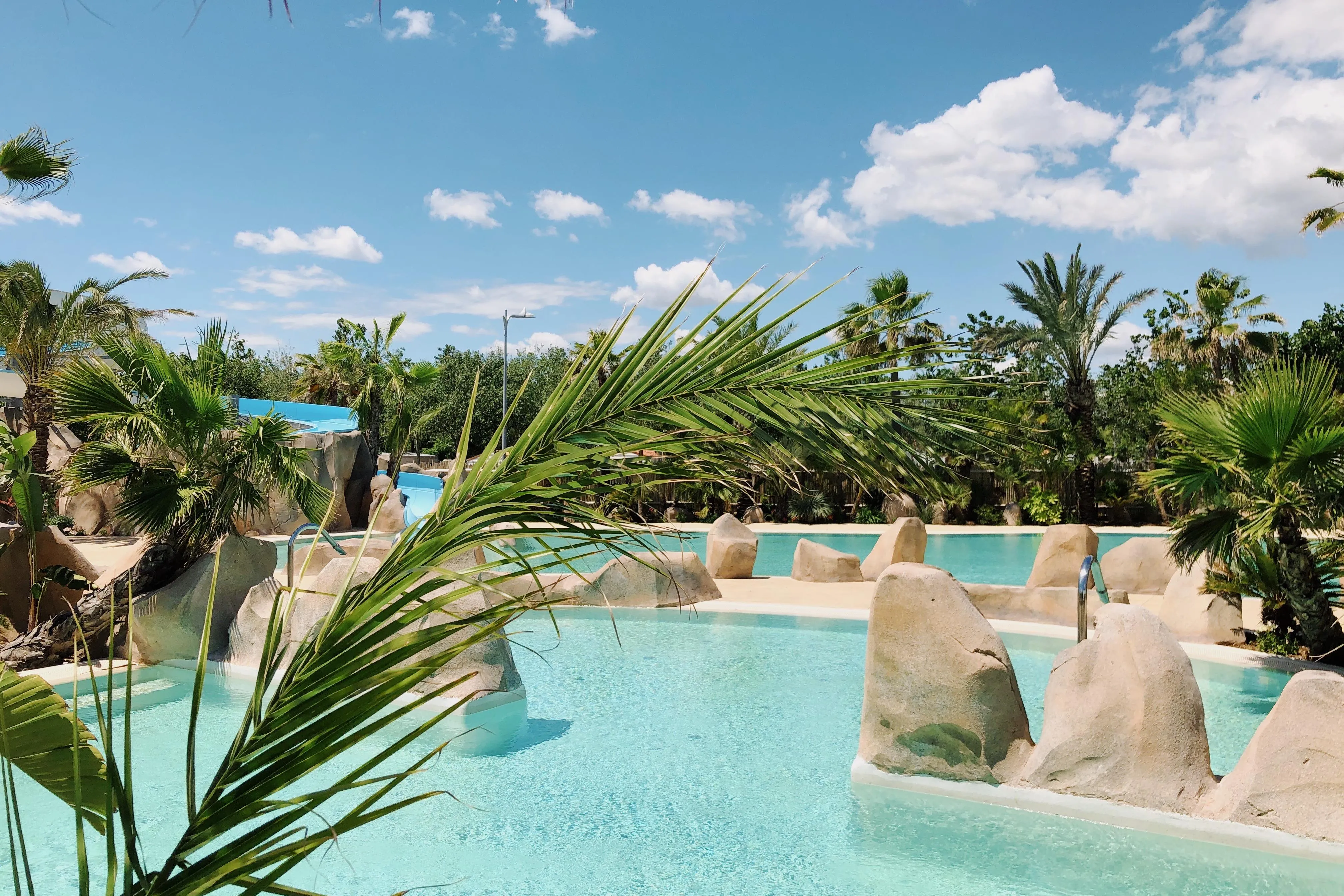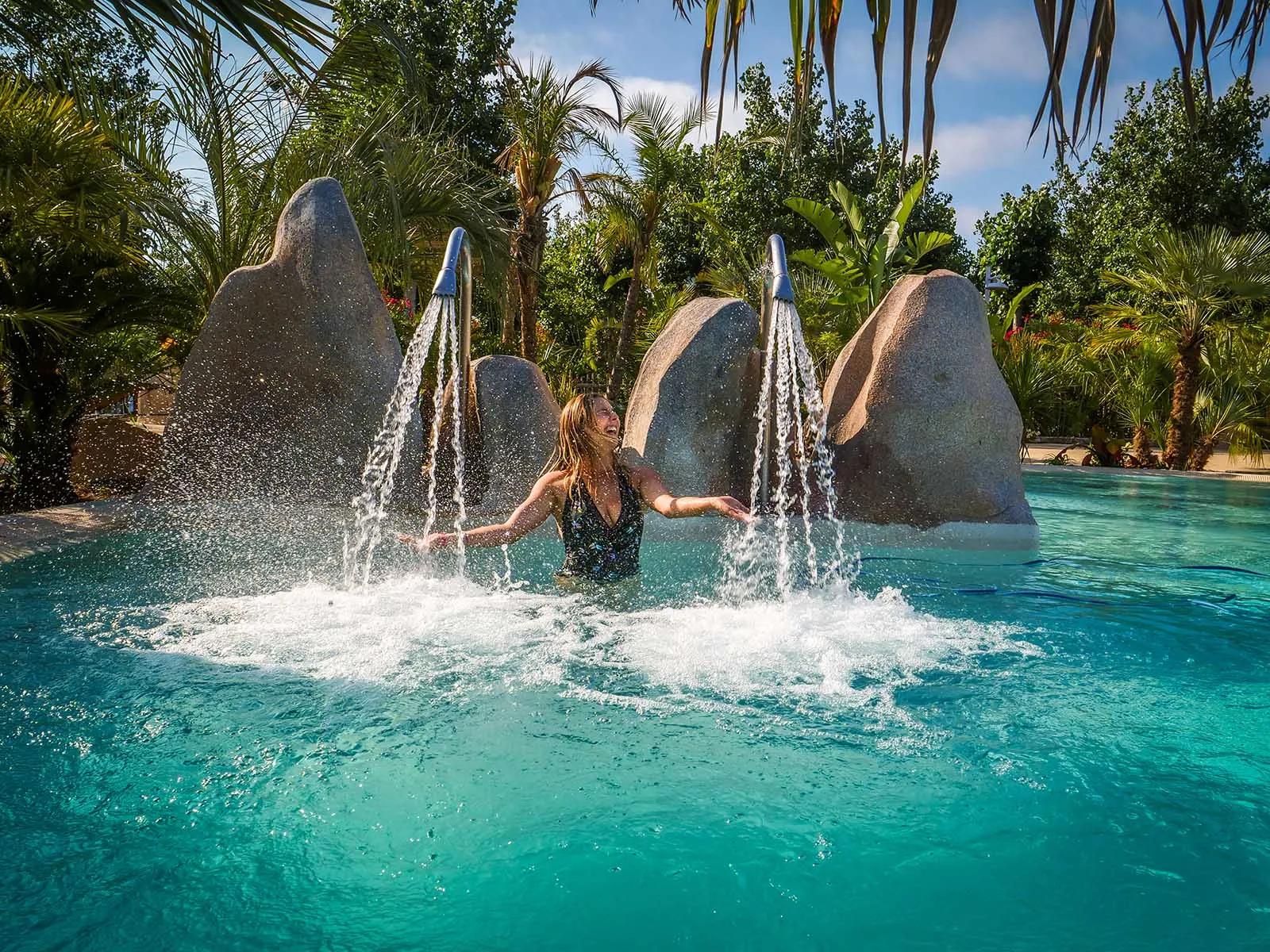 You are entering a small but genuine oasis with warm colours and palm trees: camping Nouvelle Floride' water park is an invitation to escape that will lead you directly to heaven! 3 water slides, 2 pools and a paddling pool await you. Under the warm Mediterranean sun by the shade of a palm tree, kids and grown ups alike will just love their "trip" to Nouvelle Floride's pools.


Enjoy camping Nouvelle Floride's water park. Swimming and water fun for the whole family, from you to your littlest ones! Lay your towel on a deckchair and have a go at the different pools at your disposal - there's something for everyone. The youth won't have enough of the 3 water slides - just have fun and a good laugh! Why not have a go at it with your baby? After all, the slides were designed for everyone to enjoy!
The largest basin enables you to swim lengths or just relax in a heated pool!


After so much effort, time for some comfort! That's what the bubble bath is there for - just relax and think of nothing, that's what staying at your campsite with water park in Marseillan plage means! Your littles ones will just settles in the paddling pool. Watering can bucket - the can come along with their complete gear, this paddling pool was exclusively conceived for them. Meanwhile, you can sunbathe on a deckchair in the sun.