Beach volleyball match at the Beach Garden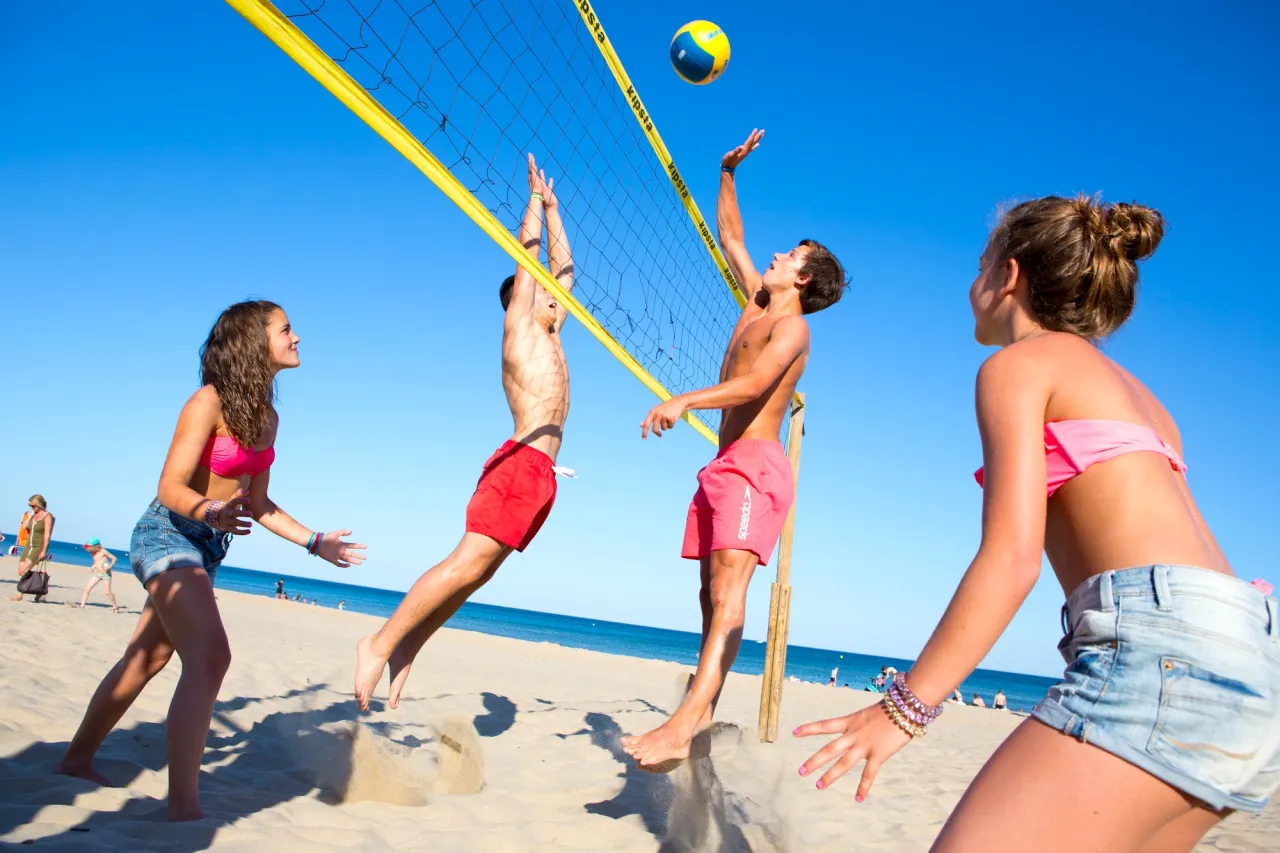 Beach volleyball is what afternoons here at the campsite in Marseillan are all about. Once the hottest moments of the day are over and the sand has cooled down, it's time for a match of beach volleyball on the beach right next to the Beach Garden. Don't miss out on this fun activity, put together a team and enjoy a great family moment!
A soon as you set foot on the fine sandy beach, the game begins. One of our organisers who is well acquainted with the rules will play referee and explain the basics of the game.
French and English are the two languages you'll hear around the volleyball field. Small or big, this is an activity for everyone to enjoy.
The game starts with the blow of a whistle. The ball flies up in to the air and both teams jump into action. The players dart about between jousts, attacks and sets!