You'll get a great welcome at campsite Charlemagne!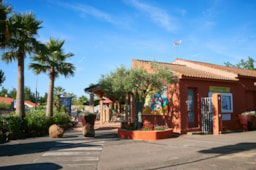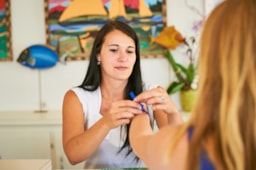 Nothing better than a friendly, smiling person to welcome you after long journey right? Philippe – head of reception – and his whole team are happy to greet you at Charlemagne! Rest assured you'll always be well guided and well advised!
Totally at ease right on arrival
We know you probably travelled a long road, exhausted by the heat. On arrival, our activities team offers you a cold beverage while you're checking in at the reception hall. That's what taking care of you is about!
We are not here only to hand you your keys or tell you where your pitch is. We, first and foremost, are here so that you feel happy and satisfied with your stay. Philippe, Head of reception
Making you feel comfortable also means making your stay more pleasant and fun. Our reception hall is open from 8.00 to 20.00 and we always lend an ear to your problems, requests and suggestions. Providing clear and precise guidance is also part of our missions.
We're only waiting on you now!