The "Escale à Sète" event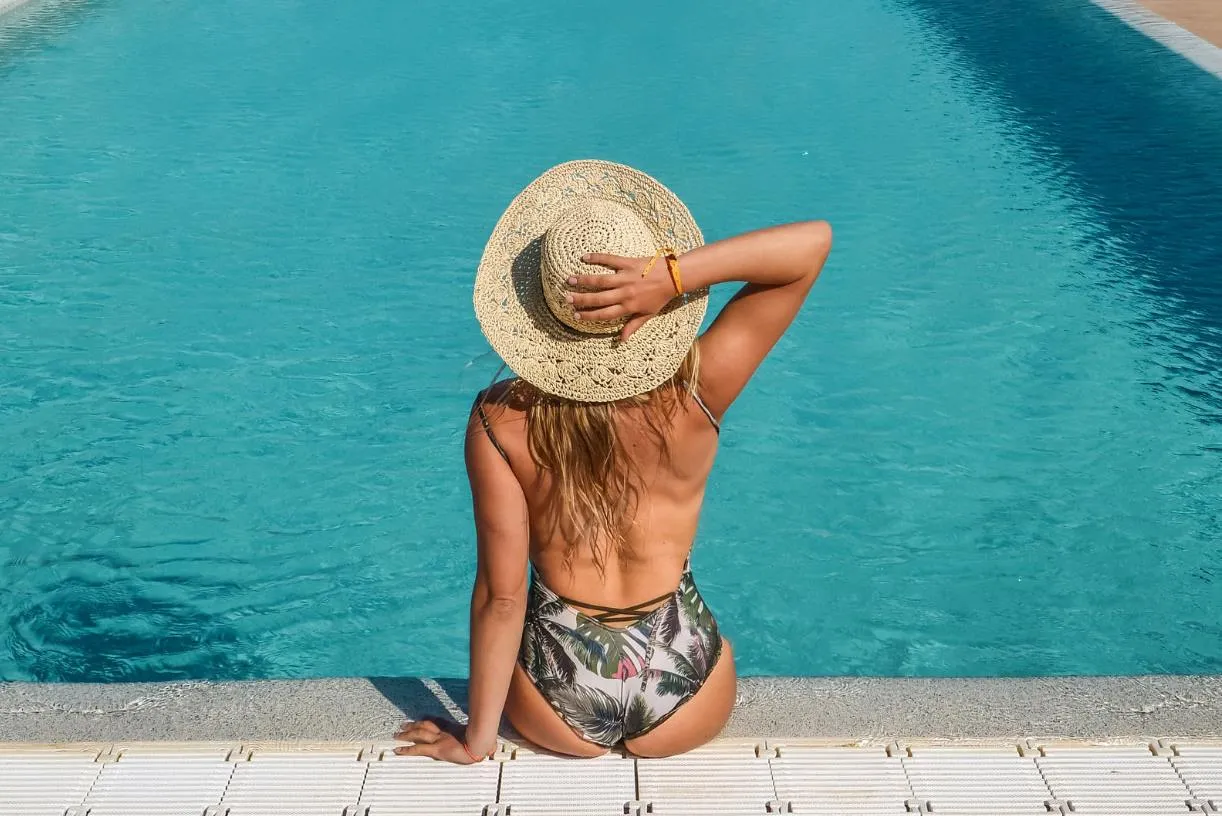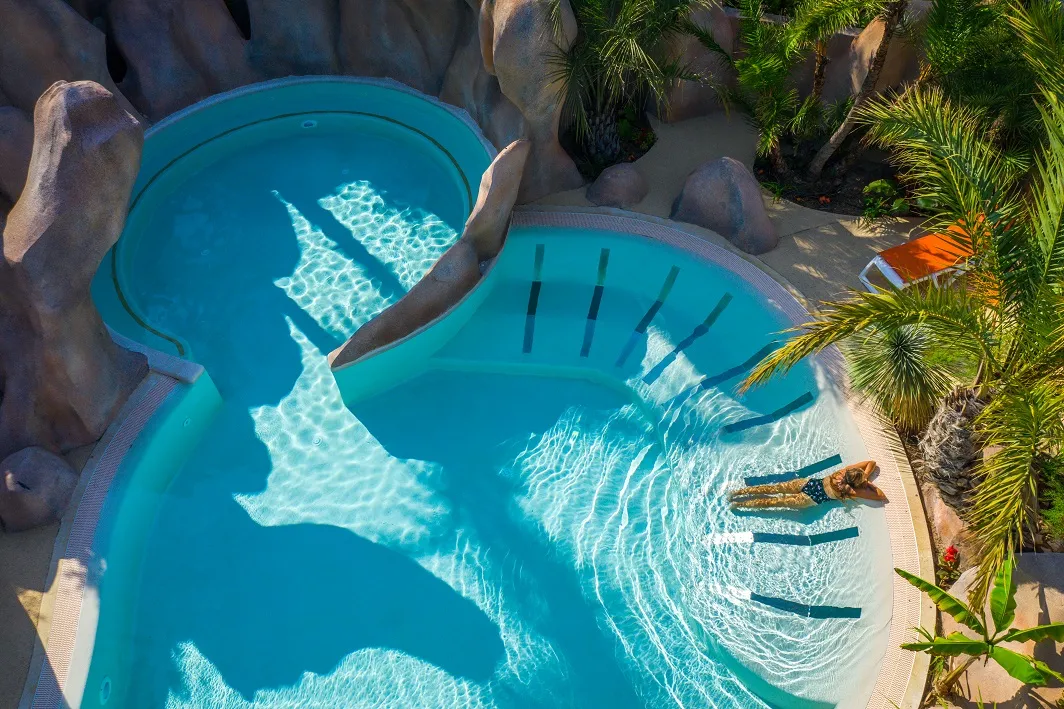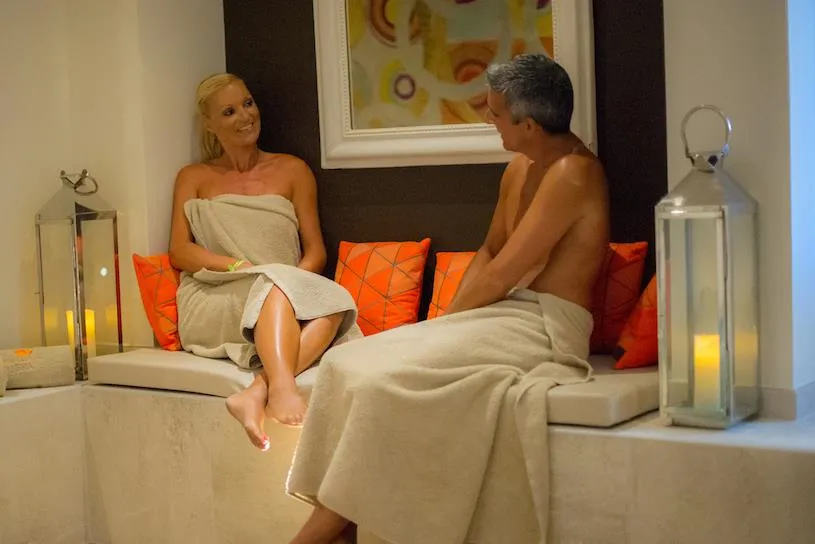 For many years, 5-star campsites have been extremely popular ... which makes them happy on the Mediterranean coast! Visitor numbers are constantly increasing. Tourism industry studies and statistics show that they will continue to do so.

What explains the success of 5-star campsites? A camping holiday with family, friends or partner at a luxury campsite is more than just beautiful surroundings, a heated pool and/or an extensive water park. Let's take a look at reasons why you should choose a 5-star campsite and what makes them so different from campsites with 2, 3 or 4 stars.
How does a campsite receive its 5 stars?
Campsites with 2, 3, 4 or 5 stars: perhaps you are confused and wonder how these awards are given? We try to help you make a choice for your next camping holiday with your family, friends or partner.

The number of stars depends on several criteria: to begin with the size of the pitches, quality of service of the reception, sanitary facilities but also other facilities such as playgrounds, swimming pool and catering facilities. Each criteria is assigned a certain number of points, and the addition of these points results in a certain number of stars for the campsites.
5-star facilities for a luxury stay
Whether you stay for just one night or for two weeks, 5-star campsites offer a number of specific amenities for each guest, whatever the period of stay. Here are the main ones:
Pitches with a minimum area of 80 m²;
communication in at least 3 foreign languages;
24-hour online booking;
pool complex;
heated sanitary facilities;
other facilities (e.g. spa, massage and beauty treatments, fitness area).
Luxury campsites strive to offer the highest quality facilities and outstanding service. And guess what? Les Méditerranées, the 5-star campsites in Marseillan, fully deliver on this promise!
5 advantages of staying at a 5-star campsite
Although 5-star campsites and hotels take the same care in offering its guests a stay of the highest quality, the former have one clear advantage: their location. Luxury in the middle of nature! A swimming pool surrounded by well-tended trees and flowerbeds, landscaped footpaths, a restaurant in the shade of pine trees: at a 5-star campsite, you can enjoy high-quality service while breathing in the fresh air.

Let us focus on 5 points in particular, which make the difference when staying at a luxury campsite.
1. The price
It may seem surprising, but for the same quality of accommodation, a holiday in complete comfort at a 5-star campsite will be cheaper than at a 5-star hotel. Wellness areas and the water park to name a few of the first-class amenities, are available at the most reputable campsites, whereas hotels often charge extra fees that add up quickly. Another big advantage is the possibility to stay in a fully equipped mobile home, with a kitchen and its modern appliances in particular. This allows you to save considerably on one of the main expenses on holiday (especially with children): food. In a hotel room, however luxurious, it is impossible to cook! If you are hungry, you have to use a catering service, which is also often expensive. Furthermore, if you book a 5-star campsite, you will benefit from a whole range of activities and entertainment, also free of charge, which you cannot enjoy in a hotel. In short, a holiday both active and dynamic. Daytime activities such as sport challenges, fitness workshops and mornings of fun and games for the children. Evening entertainment with shows, mini-discos, dancing and live-music. They have thought of the whole family. Savings for you, and fun for everyone!
2. The service
At 5-star campsites, the services are similar to those offered at a top hotel. This means, for example, that on certain campsites the reception is available day and night. You will also be able to enjoy a drink at its bar, a meal in the restaurant and a swim in its pool complex, at Les Méditerranées you will find no fewer than three, one at each of its campsites. You can also do your grocery shopping in a mini-market, or even a real supermarket. Buy fresh bread and pastries every morning or use a laundry service. Last but not least, especially if you are travelling with teenagers, you can use the WIFI! To access the network, 5-star campsites offer daily or weekly passes. In order to get free access, you can also use their network at certain locations, often near reception!
3. The water park
One of the most important, if not THE most important reason to stay at a 5-star campsite is undoubtedly the water park. Much more than just a big pool, or even several. Water parks with slides, inflatable obstacle courses and paddling pools with play equipment: these water parks offer a lot of fun for the whole family. In some, you can even swim in an artificial river or wave pool, and imagine yourself at the beach. But of course, at Les Mediterranées, preference is given to the real beach, with direct access to the Mediterranean from the campsite!
4. The staff
It is common knowledge that excellent customer service is the best way to keep guests happy and content. At 5-star campsites, every guest, is pampered at every moment of the day. Yoga teachers, kids and teenclub leaders, sports coaches, beauticians or massage therapists: campsites have many specialists on hand to provide a variety of services for guests. For children of all ages, fun and challenging activities are planned by specially trained staff. Dancing, theatre, face painting, sport and games: everyone is catered for at the 5-star campsites. All this is offered by highly skilled staff, ensuring that all guests, adults and children alike, have an unforgettable stay!
5. Accommodation
If you want to pitch your tent or come with your camper or caravan, you need space. 5-star campsites offer a campingpitch of at least 80 m².  A surface area that allows you a certain amount of privacy. Many luxury campsites also offer the option of booking individual sanitary facilities on the pitch, with toilet and heated shower cubicle! Chances are, on a 5-star campsite, you will choose a fully equipped mobile home, a bungalow or, on the Mediterranean coast, a beautiful 'maison de sables'. Regardless of your choice of accommodation, you can expect it to be better equipped than those on a 3 or 4-star campsite. Bedrooms with bed linen, a fully equipped kitchen with quality appliances, a comfortable bathroom, you will not have the impression of staying on a campsite. The patio and the location of the accommodation, too, often have been given special attention.
These are the main reasons for spending a holiday at a 5-star campsite for a few nights or a couple of weeks, Les Méditerranées meets them all and provides much more!
Les Méditerranées, three 5-star Mediterranean campsites
No matter where you spend your holidays with your family, friends or partner , whether it's at the Charlemagne, the Nouvelle Floride or the Beach Garden: the three Les Méditerranées campsites have all been awarded the prestigious 5-star distinction! This means you can enjoy the same services, facilities and quality of accommodation whichever one of the three campsites you book. If you decide (and why not?) of making a booking for a camping holiday in Marseillan in the middle of the night, you should know that this is possible! Indeed, in line with the criteria of a 5-star campsite classification, booking a mobile home or a tent at Les Méditerranées is possible 7 days a week, 24 hours a day.
Luxury facilities for all
You may be wondering if you have access to the pool complex, spa, kids' club or games room if you have pitched a tent on one of Le Charlemagne's grassy pitches...  the answer is yes! At Les Méditerranées, whatever your accommodation; a mobile home, cottage, maison des sables, or a pitch for your tent or caravan, everyone has access to the same 5-star service and facilities. The water park with slides, the wellness area for a relaxing massage and, of course, direct access to the beautiful sandy beach. It is open to all.
Three 5-star campsites in one
What's more, when you stay at one of the campsites of Les Méditerranées, you automatically get free access to the facilities and services of the other two campsites. Are you having a great time with your children in the Charlemagne pool complex but want to try a different slide? No problem: head to the Nouvelle Floride or Beach Garden water parks, just a stone's throw away. Have you rented a mobile home at the Beach Garden but have seen a fun activity at Nouvelle Floride? No problem either: with the bracelet you get at the beginning of your stay, you can take part in the activities organised at the other two campsites. In short, three 5-star campsites means 3 times more luxury and 3 times more facilities for the price of one booking.

Are you ready for a holiday at a 5-star campsite by the Mediterranean seasisde?