A fun and invigorating activity: step!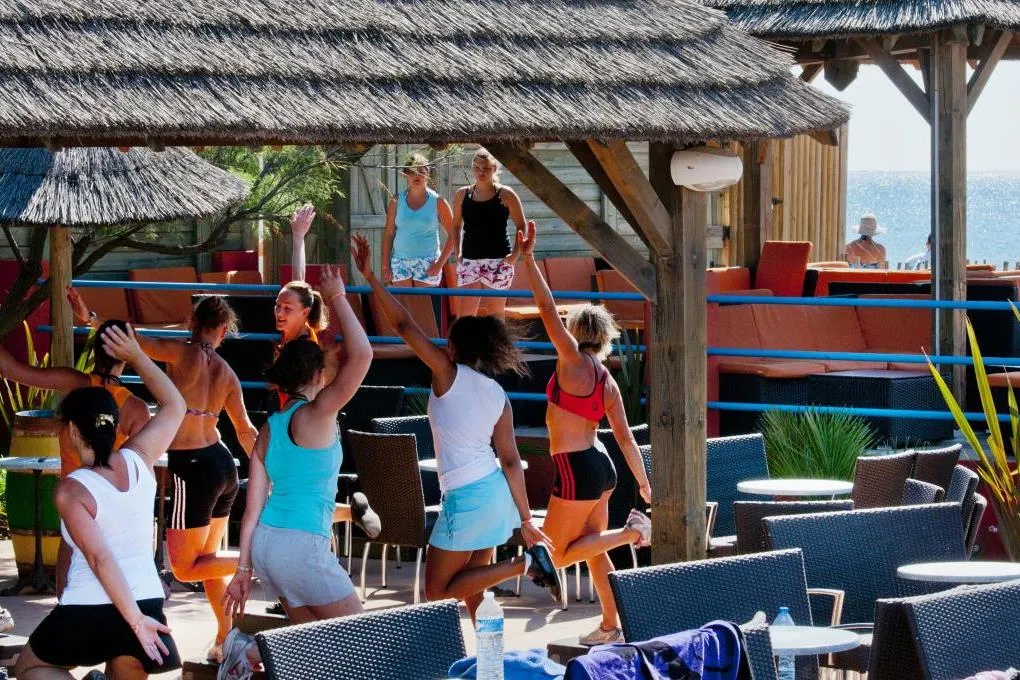 Throughout the week, Les Méditerranées campsites offer you step classes led by a sports instructor. A perfect activity to remove toxins and combine outdoor sport with a holiday atmosphere!
All week long, our sports instructor will guide you when learning the campsite dance moves. At the end of the week, if you have worked hard, you may even go up on stage to demonstrate your dancing skills… An ideal opportunity to come and unwind to your favourite music … and to experience a moment of fame!
Step equipment is provided.