Toning workout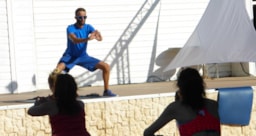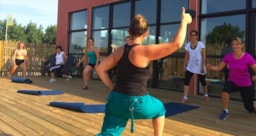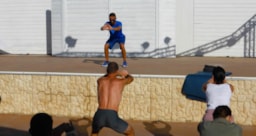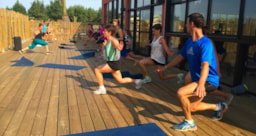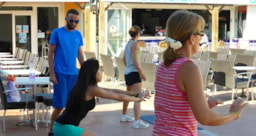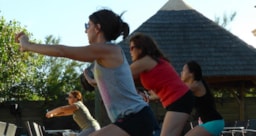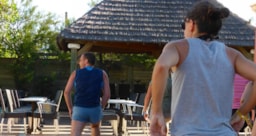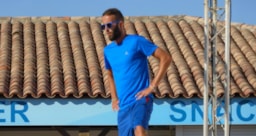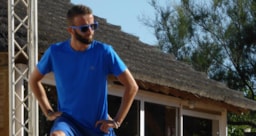 Come work out for 1h at the toning workout session. It takes place at Nouvelle Floride, your campsite in Marseillan, in a friendly, relaxed and energetic atmosphere. You'll benefit from our coach's advice with « energy » and « dynamism » as keywords of this active hour.
Just perfect to stay fit. Sonia, customer for 3 years
The session takes place in the early morning in order to benefit from the coolest temperature. Why not attending it with your teenager child? « Toning workout » as a synonym for a « mother-daughter » quality time!