New accommodations from 2022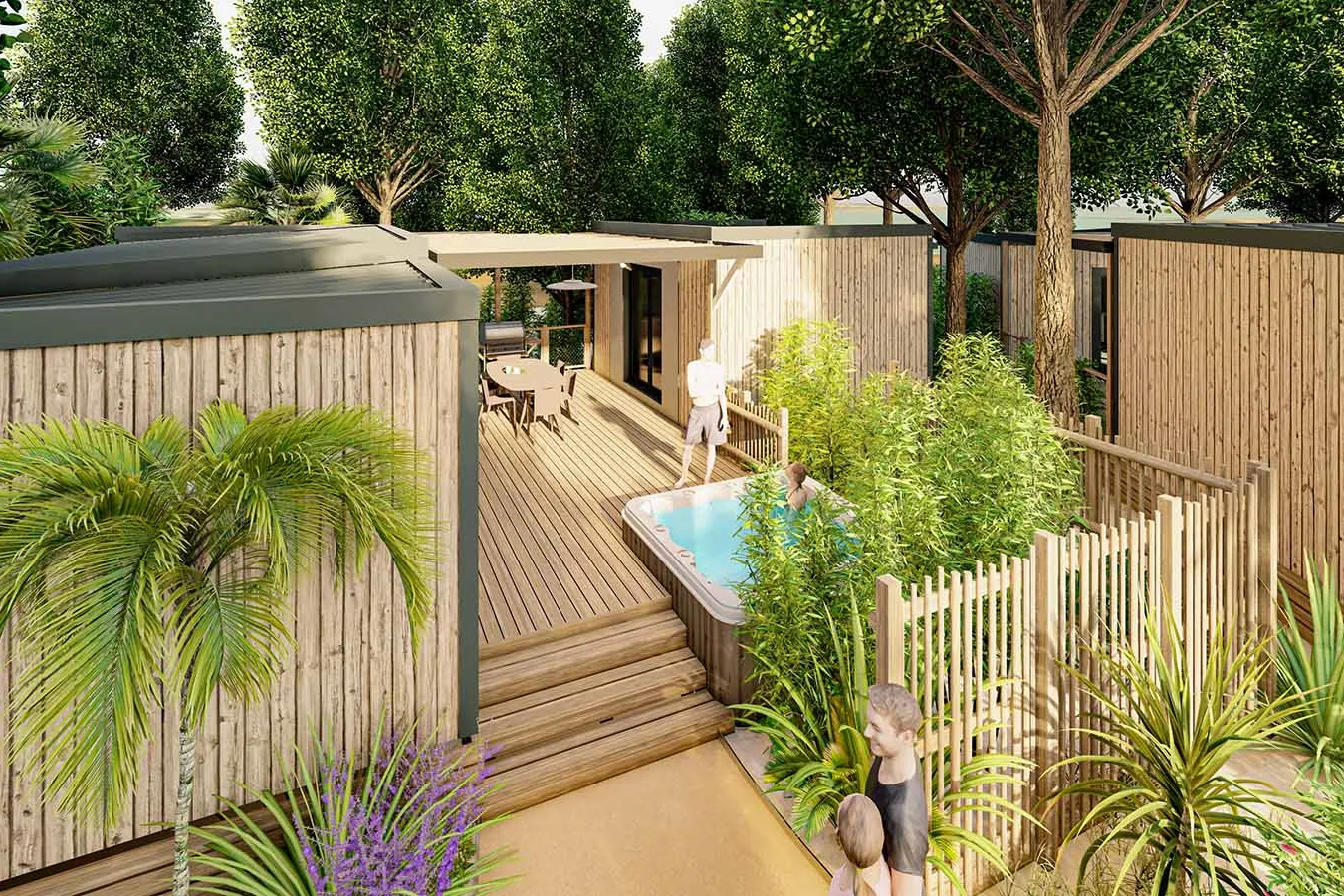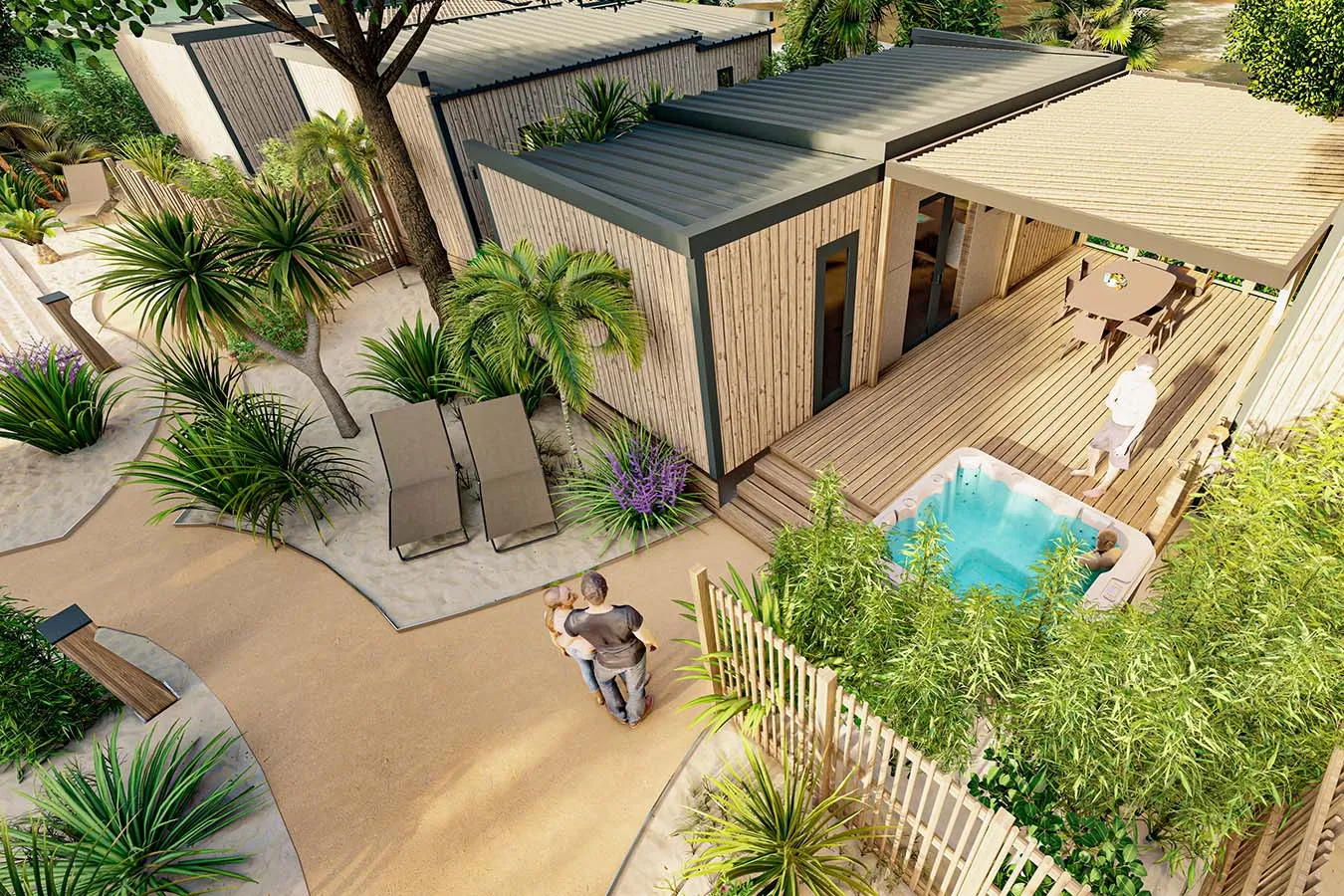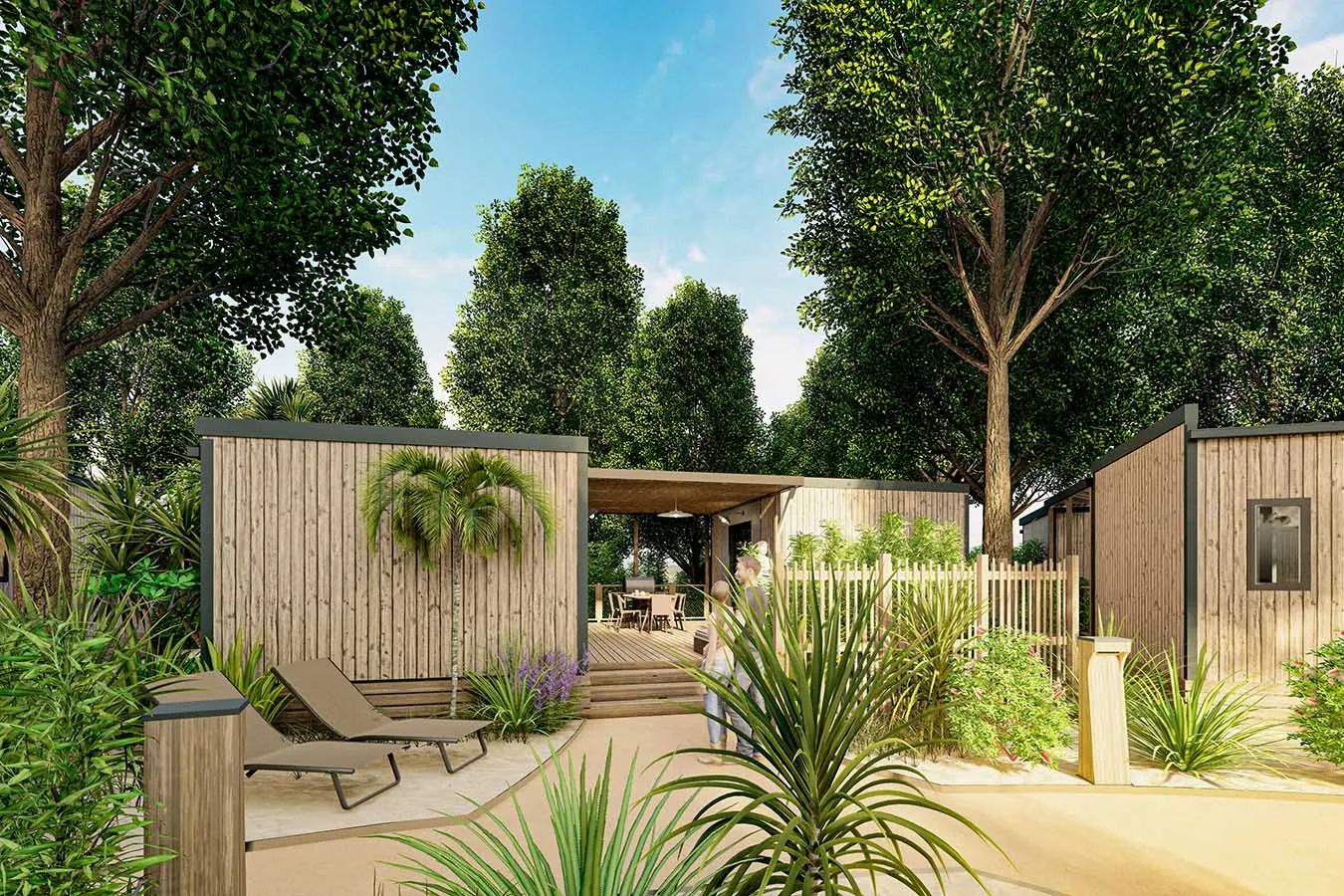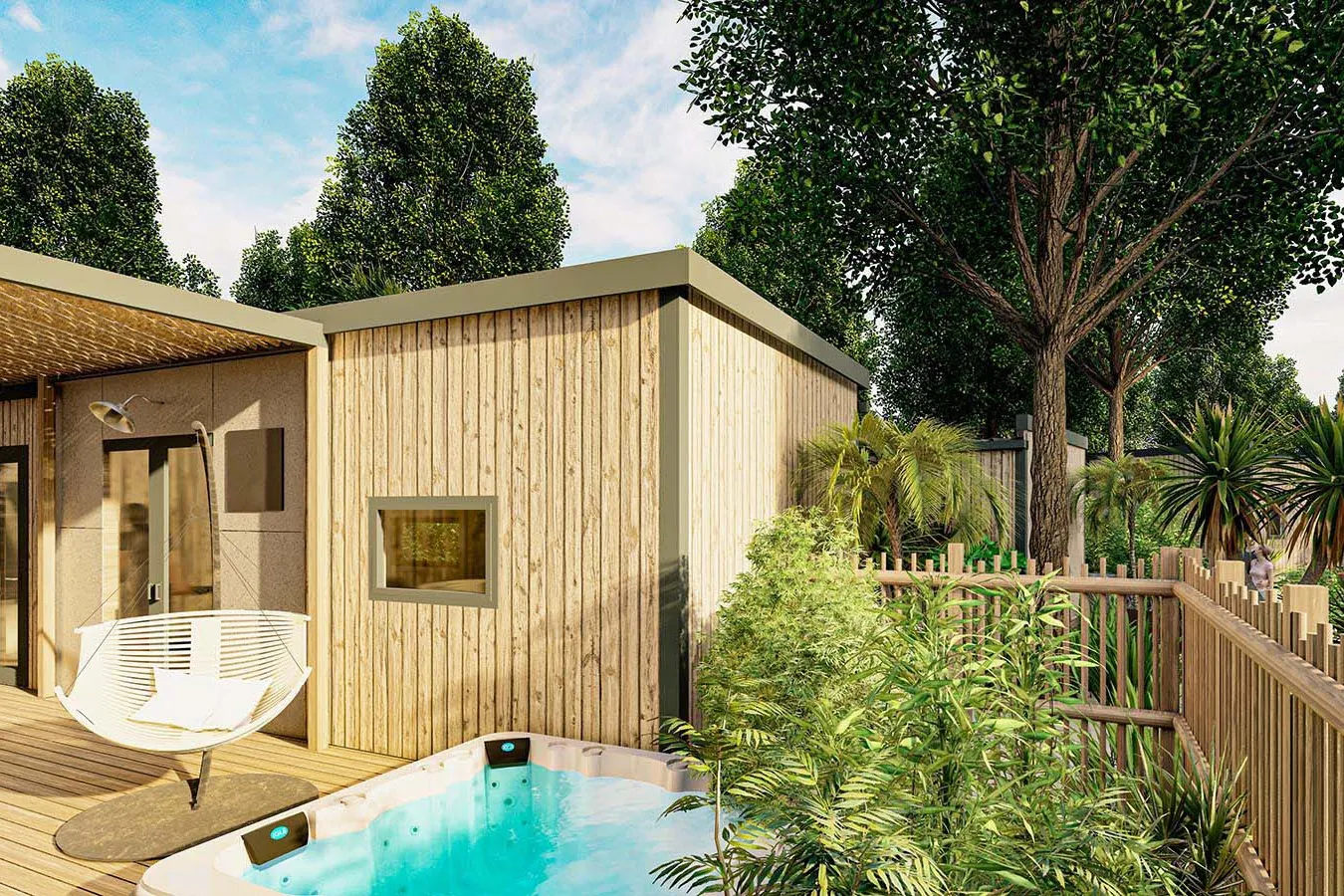 The Garden Family accomodate up to 8 People 
At Les Méditerranées, ''camping'' rhymes with families and friends!
The SIGNATURE range will be enriched in 2022 with new accommodations that can welcome large families and groups of friends: 2 cottages facing each other totalling 3 bedrooms for 6 People or 4 bedrooms for 8 People, all in a brand new area with a privileged setting.
Imagine an entirely pedestrian area, where cottages and tropical vegetation are side by side. Ideally located, between the reception of the Beach Garden campsite and the entertainment area, it will be a 100% successful holiday.
For a short break or for longer well-deserved holidays, enjoy quality time with friends or family.. Freshly back from the market, you can cook together and then have an aperitif on the terrace. Happiness is as simple as that in the Garden Family!
Two cottages facing each other, each with its own bathroom for greater comfort. The terrace is shared for more conviviality.
Quiet spaces, offering the privacy necessary for rest and a common space for fun, exchange, meeting with friends or family.
The atmosphere of the area is intimate: reach your cosy nest by a private access, and begin the visit: behind a vegetal hedge, discover a terrace overhung by a eucalyptus shade, and just below, a garden lounge decorated with a welcoming bench. Icing on the cake, out of sight, a bubbling bath. Bubbles to relax ... don't think about anything else, close your eyes, inhale, you're on holiday.
Continue the visit and discover the interior of the Garden Family 6 People: 54m2 of living space with a modern and spacious living room and its fully equipped kitchen. Because your comfort is our priority, the Garden Family 6P has 3 bedrooms and 3 private bathrooms:
a cottage with 2 bedrooms and 2 bathrooms for 4 people and a cottage with 1 bedroom and 1 bathroom for 2 people.
Do you want more space? Book the Garden Family 8 Persons: two cottages facing each other totalling 70m2. They have 4 bedrooms and 4 bathrooms:
a cottage 2 bedrooms - 2 bathrooms for 4 People and a cottage 2 bedrooms - 2 bathrooms for 4 People too.
Grand Confort pitches for tents, caravans and motorhomes.
Pitches for tents, caravans or motorhomes from 110 m2 ideally located, on the seafront at the Beach Garden campsite. Just a few metres from the beach, in the 1st or 2nd line, you can swim to your heart's content!
You will enjoy this exceptional, both private and tranquil, setting, bordered by ganivelles and Mediterranean vegetation with the scent of the south.
For a very large caravan or motor home, an awning and several big tents.
Space is a privilege on the Mediterranean coast, make your holiday unforgettable!

We are already looking forward to introducing you to these new area!