Book your holidays with serenity at Les Méditerranées Campings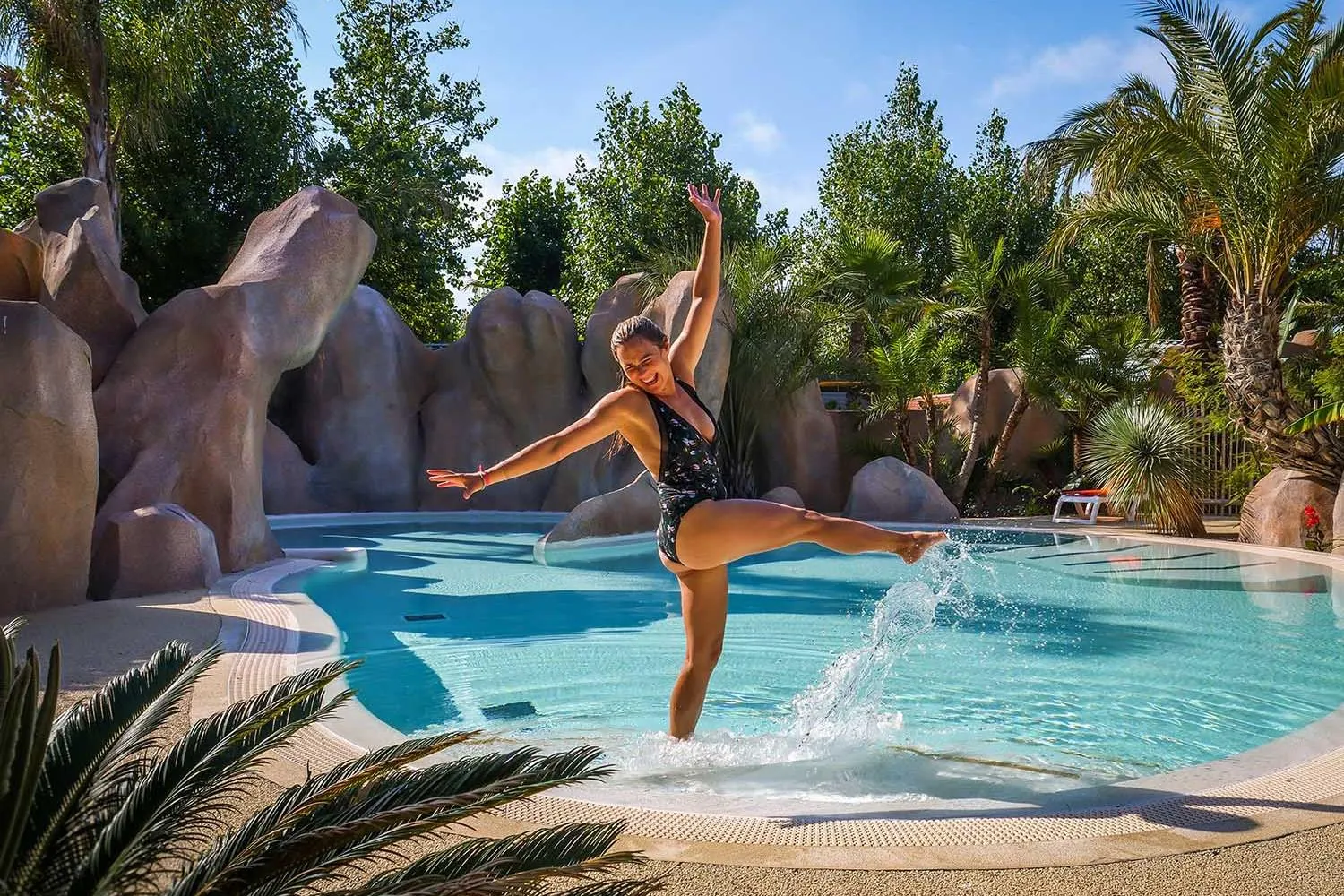 Book your vacations with serenity, modify or cancel your stay free of charge *.
(*see conditions of cancellation of stay)
WHAT ARE THE CONDITIONS FOR CHANGING MY STAY?
Within the framework of our General Conditions of Sale, you can modify your reservation free of charge up to 15 days before the start date of your stay. These conditions of modification are applicable for the season 2021 and subject to availability. The offer does not apply to Group bookings.
How can I change my booking?
Modify your dates and/or type of accommodation by mail or email no later than 15 days before the start date of your stay. We will then send you a proposal according to our availabilities. In the absence of modification 15 days before the date of arrival, you will have to realize your stay in the initial conditions of its reservation.
The duration of stays between the 14/07 and the 04/09 cannot be less than 7 nights and must respect the days of arrival established over this period, i.e. Wednesday, Saturday or Sunday.
Any increase or decrease in the length of stay will be subject to availability and according to current rates. No refund will be made if the modification leads to a lower price. If the modification leads to an additional cost, it will be at your charge according to the current rates at the time of the modification.
Will I be refunded if I interrupt or shorten my stay?
Any interrupted or shortened stay (late arrival, early departure) will not give any right to a refund.



WHAT ARE THE CONDITIONS FOR CANCELLING MY STAY?

Serenity vacations 
In the event of a lock-out or administrative closure of the campsite, a credit note or a refund of the amount paid will be offered* for any stay with dates prior to 30/06/2021.
If borders are closed (internal/external), a credit note for the amount paid will be issued for all stays until 30/06/2021, and will be valid for 2 years*.
These conditions are retrospective and apply to customers who have already booked for the 2021 season.
All requests must be made in writing (email, letter) and must provide the appropriate supporting documents such as a decision by the public authorities to impose a lockdown or to close the borders.
In case of lockout, administrative closure of the campsite or in case of closed borders (internal/external), a credit note for the amount paid will be issued and will be valid for 1 year* for stays from 30/06/2021 to 27/09/2021.
(*excluding the amount of the cancellation insurance you may have taken out)
Stay with Cancellation Insurance - EXTENSION COVID 19
Cancellation insurance covers COVID-19 individually as illness, serious illness or cause of death, and this for all guarantees, whether they are insurance or assistance coverages.**
**See the 2021 cancellation terms and conditions

What is the difference between the Serenity Vacation Offer and Covid-19 Cancellation Insurance?
As mentioned above, the Serene Vacation offer covers the cases excluded from our cancellation insurance, such as:
- Lockdown or administrative closure of our establishments.
- A border closure preventing you from accessing the Campsite despite our sites are open.
Cancellation insurance covers personal and professional reasons that would oblige you to cancel/change/interrupt your stay with supporting documents such as:
- Denied boarding due to a temperature test
- Serious illness contracted by you or one of your relatives according to the conditions of the cancellation insurance.
- Etc.
Therefore, these two services are complementary.