Early Booking Offer 2022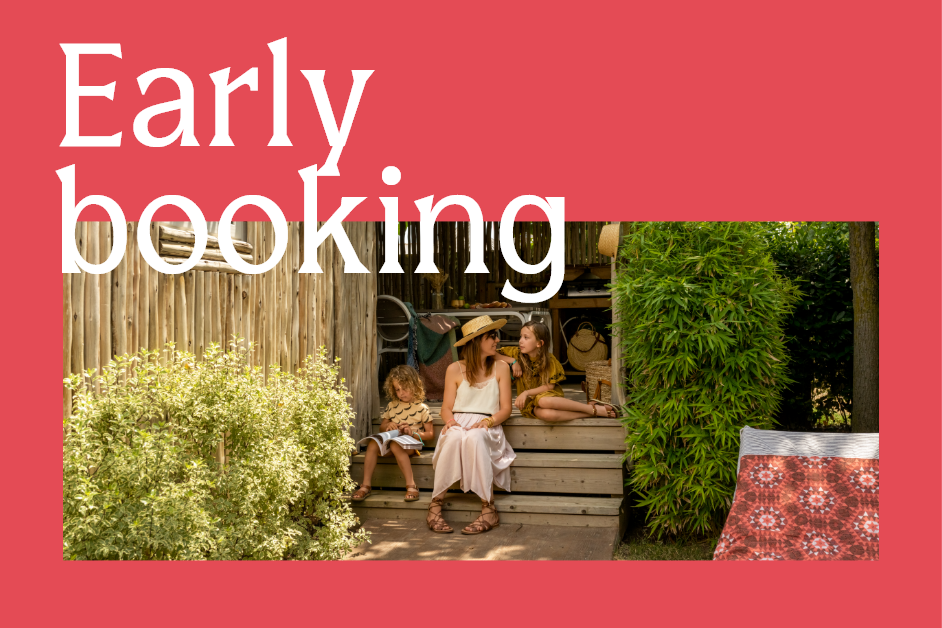 Take advantage of our Early Booking offer
This offer is valid until 31/01/2022 and applies to stays of, at least, 7 nights. It offers up to 15% discount on the amount of a stay in the DÉCOUVERTE and COSY ranges. This offer applies to any stay from the opening until 08/07/2022 and from 10/09/2022 until the closing*.


*Early booking offer cannot be combined with any other offer, subject to conditions and to availability.

Cancel or modify your stay with complete flexibility:
For all reservations made before 31/01/2022
Details : Book your holiday with serenity