Toning water aerobics!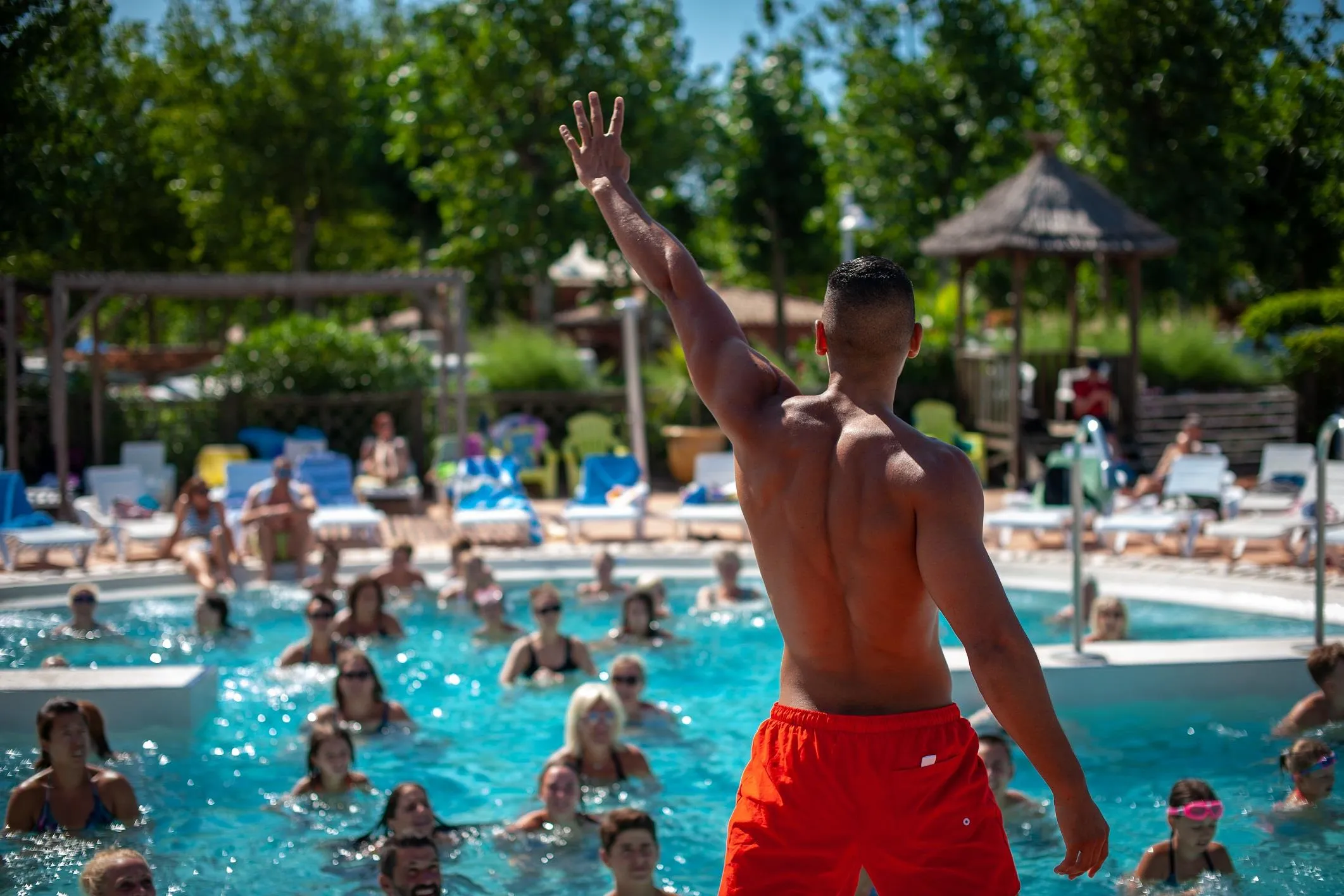 Your holiday break is the perfect moment to take care of your body and refill positive energy. Nothing tops a water aerobics session to give you a shot of energy and put a smile on your face. Our certified lifeguard will take you through this 1h session in campsite Nouvelle Floride's pool.
We want you to have fun and to come back to the next session. Dorian, Lifeguard
After warm up, the rythm gets up a notch so you can really exercise. This daily activity is among the best you can take part to during your active holidays at campsite Nouvelle Floride. You'll end it with a smile on your face and renewed energy for the whole day.