Welcome to Beach Garden's water park!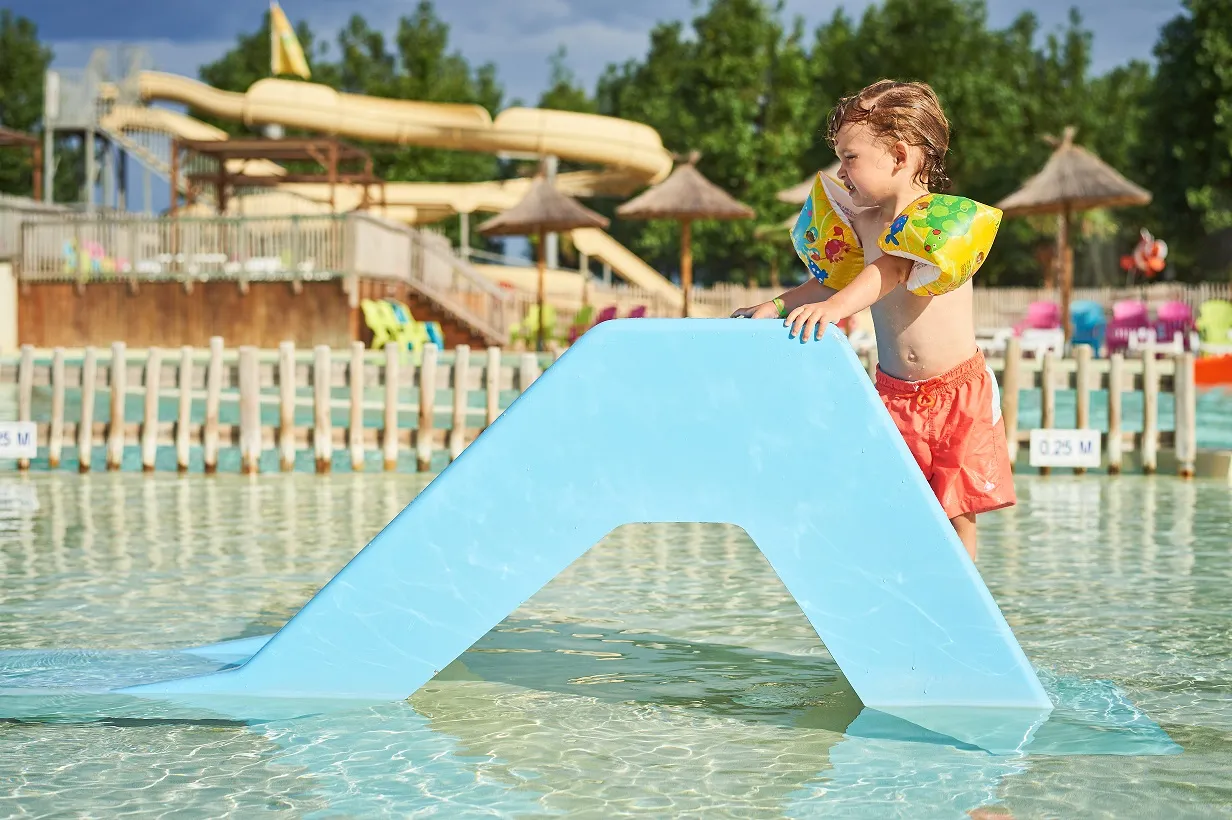 Make the most of the water and have as much fun as possible here at Beach Garden's water park!
The slides of the water park are great fun for everyone! Our youngest guests have their own, perfectly adapted slide in the paddling pool, where you can let them have just as much fun as everyone else.
Ready, steady, slide!
Don't worry we haven't forgotten about the rest of you thrill seekers.
Our water park also has bigger water slides, 3 to be exact. A double for more fun with a friend. And to bigger ones with twists and turns for those of you looking for excitement.