The paddling pool… a water paradise for the kids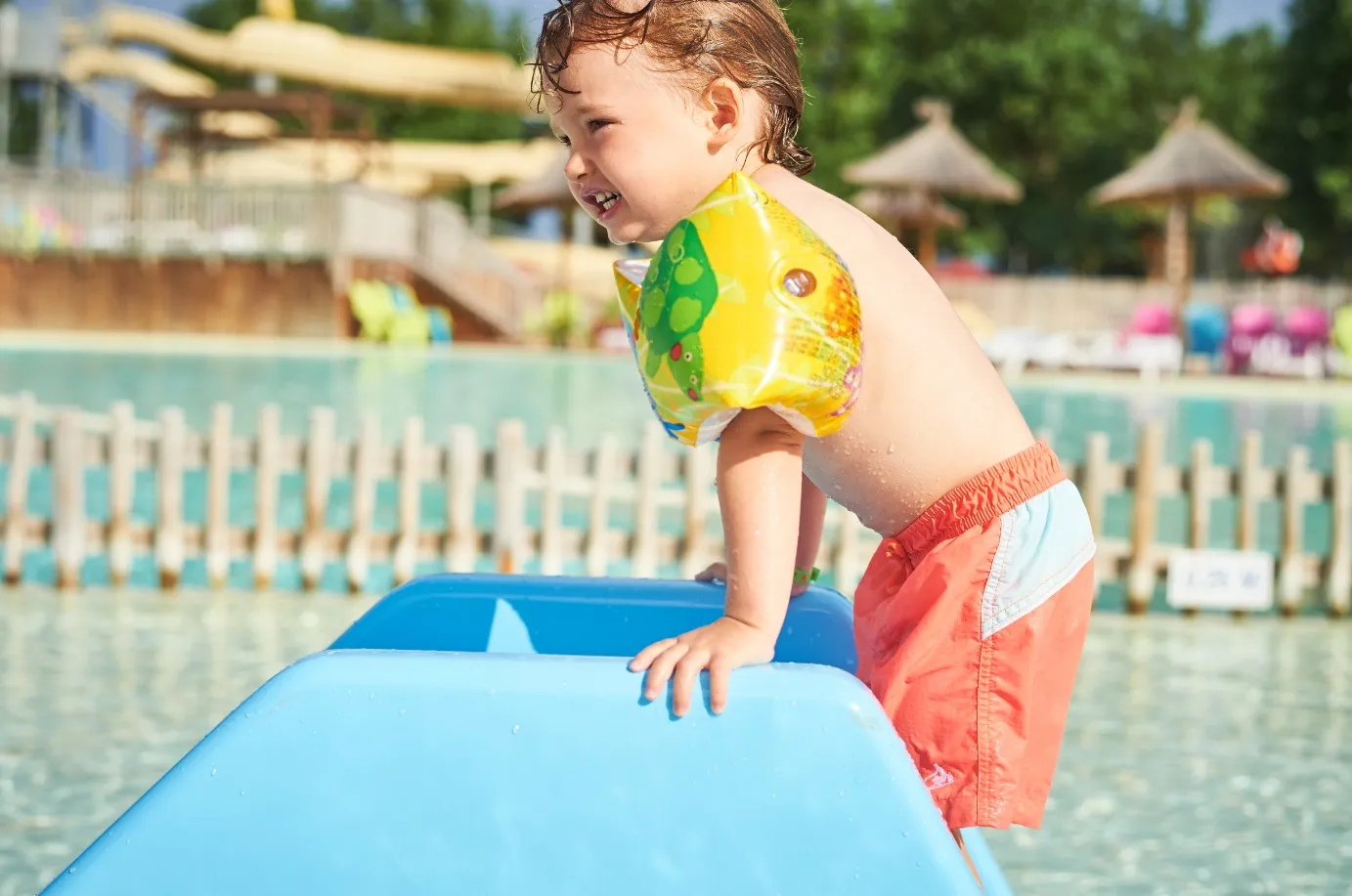 Un camping à Marseillan avec piscine c'est bien mais avec deux pataugeoires en plus, c'est encore mieux ! Vos petits ont des vacances adaptées à leurs envies et à leur image au Beach Garden. Ils trouvent une grande pataugeoire avec mini-toboggan à l'extérieur et une autre à l'intérieur dans l'espace balnéo. L'eau chaude, à 31°C à l'intérieur, leur permet de s'amuser dans les meilleures conditions possibles.
Peu profondes et surveillées par des maîtres-nageurs diplômés, les pataugeoires du Beach Garden sont 100% fun et sécurisées.
A l'intérieur, vous appréciez la proximité entre les bassins de nage et la pataugeoire. Elle vous permet de garder un œil sur vos enfants tout en vous baignant. Vous pouvez également aller aider votre petit à faire des glissades sur le toboggan aquatique. Pur moment de bonheur!