It's noon and time to dance!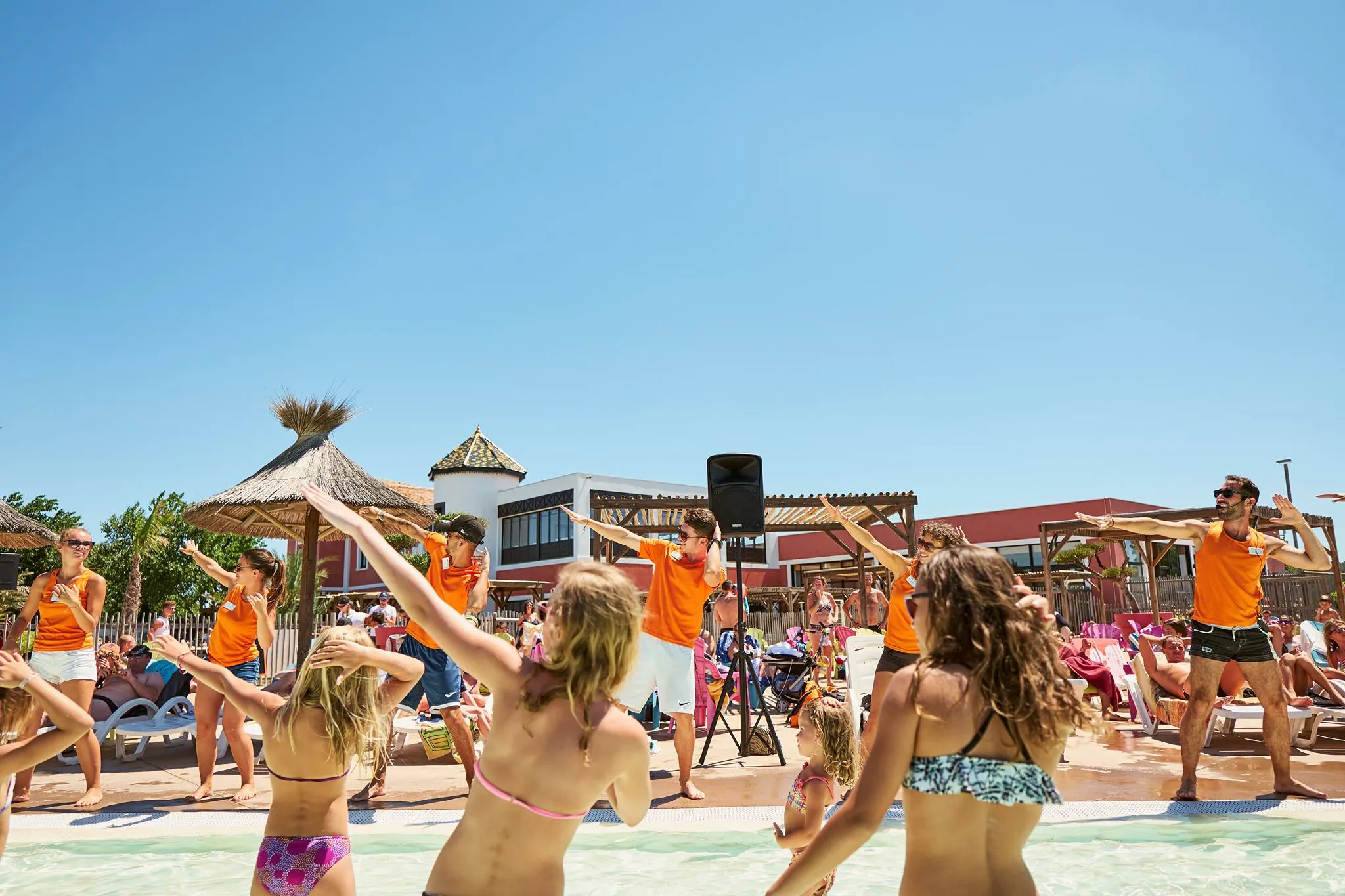 Come to the outdoor pool area at noon every day and join our organisers in their daily sun dance routine.
This dance represents our campsite perfectly: loads of fun and a great mood! Our team of organisers will be waiting for you! Dance along to the rhythm of the top hits of the summer. Everyone can join in, it's easy and the kids in particular just can't get enough! They'll be dancing the sun dance until they return next summer!
So come to the outdoor pool area of your camping club in Languedoc and dance the sun dance!