Book your holiday with serenity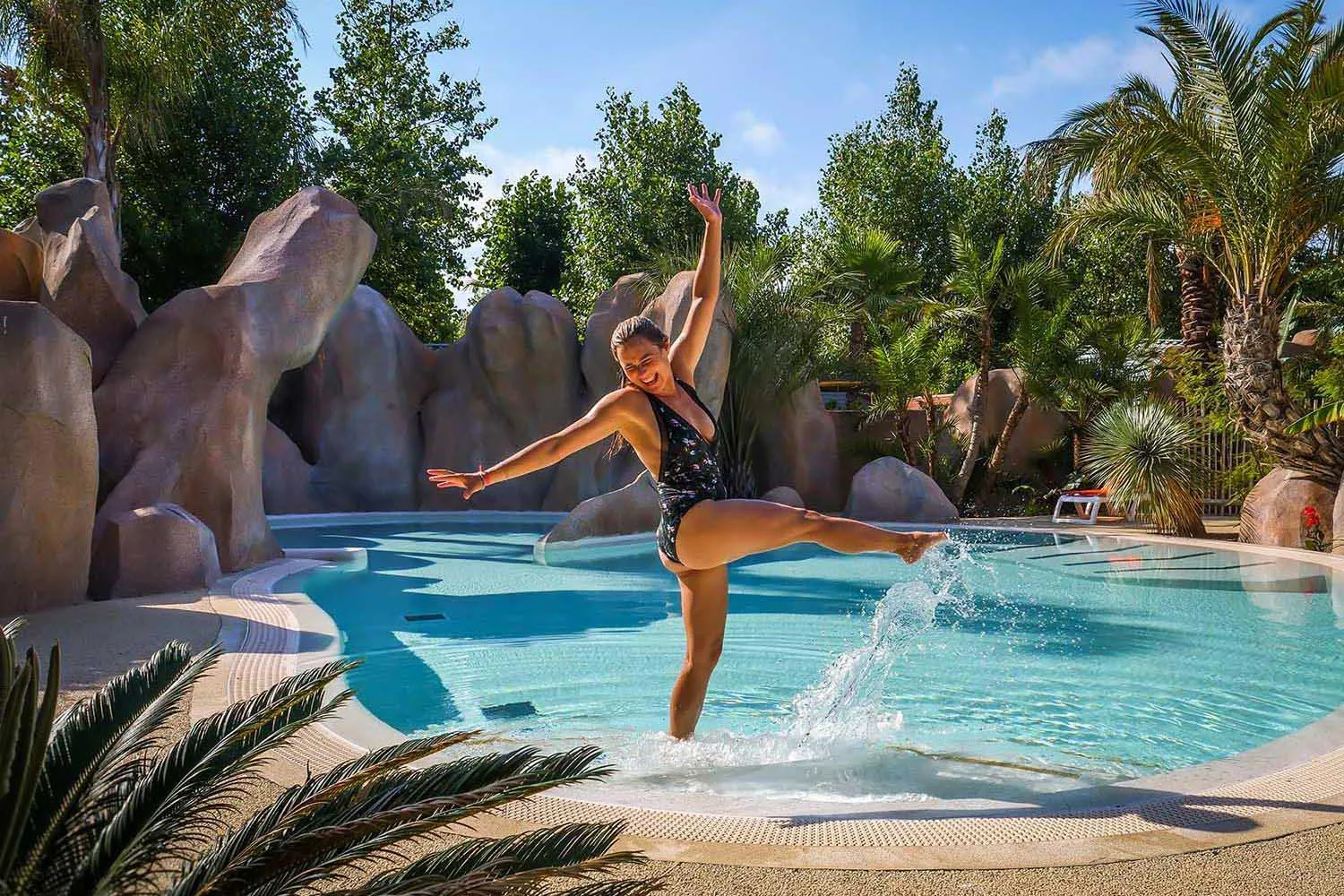 Book before January 31st 2022 and benefit from flexible conditions for any modification or cancellation your holiday: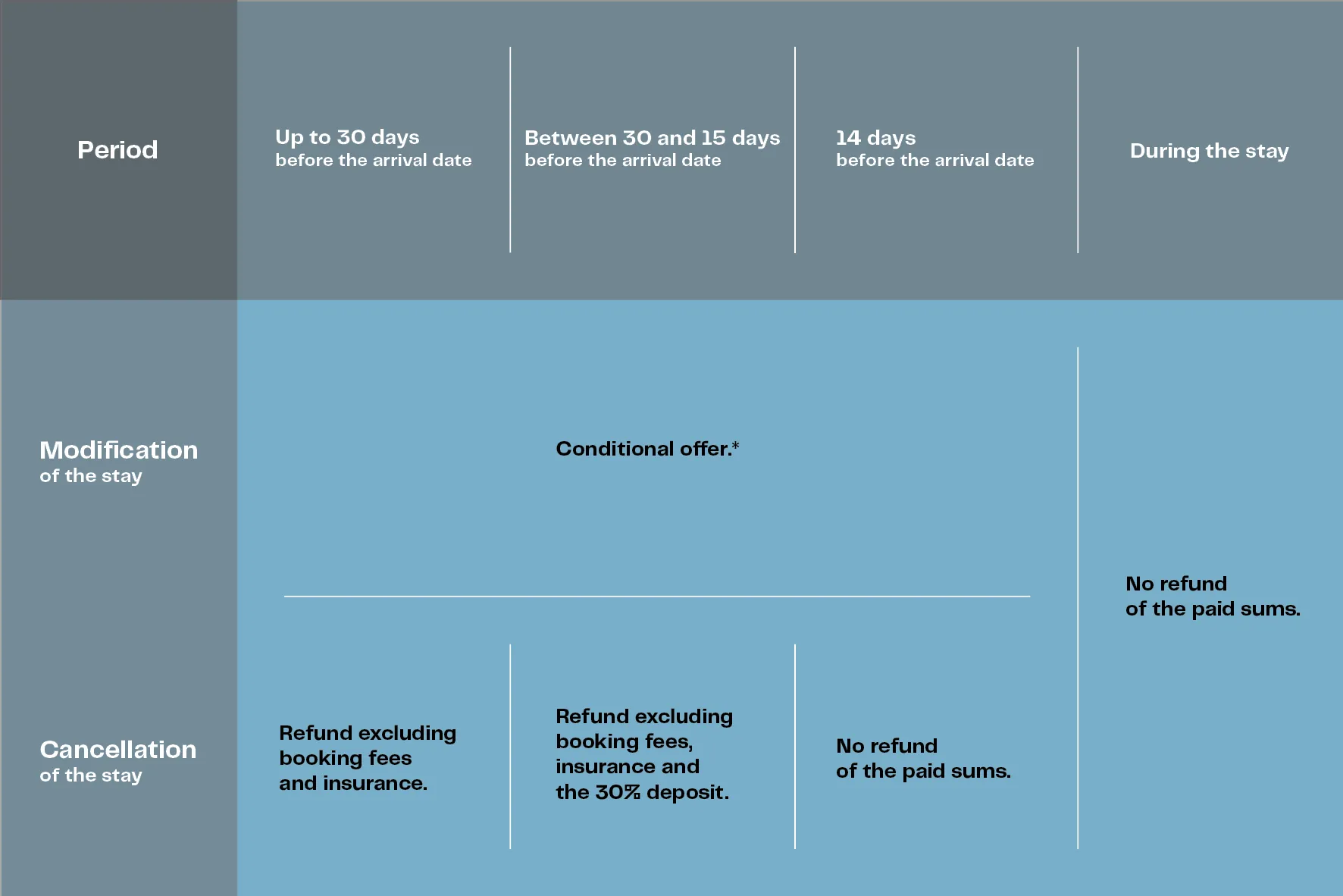 To find out more
These conditions of modification or cancellation are applicable for stays during the 2022 season, subject to availability. This flexibility does not apply to group bookings.
How do I modify or cancel my reservation ?
Send your request by mail or email. In the case of a modification, specify your new dates and/or type of accommodation. We will then send you a proposal according to our availability for the current year.
The duration of the stays between the 13/07 and the 04/09 for rentals or between the 13/07 and the 28/08/22 for pitches cannot be lower than 7 nights and you will have to respect the days of arrival established on this period, namely Wednesday, Saturday or Sunday.
Any increase or decrease in the length of the stay will be made according to the availability and to the rates in force. No refund will be made if the modification leads to a reduction in price. If the modification results in an additional cost, it will be charged to you according to the rates in force at the time of the modification.
Will I be refunded if I interrupt or shorten my stay ?
No. Any interrupted or shortened stay (late arrival, early departure) cannot lead to a refund.
At the time of booking you have subscribed to a Cancellation Insurance - EXTENSION COVID 19
The classic cancellation insurance covers personal and professional reasons that would force you to cancel/modify/interrupt your stay with supporting documents.
→ DESCRIPTION OF THE CLASSIC COVERAGE cancellation insurance EXCLUDING COVID 19 EXTENSION: https://www.campez-couvert.com/pour-les-particuliers/souscrire/
→ COVID 19 EXTENSION covers you individually as an illness. *
*See general cancellation conditions 2022

What is the difference between the Flexible Cancellation Policy and the COVID 19 EXTENSION Cancellation Insurance?
As mentioned above, the flexible cancellation conditions are only valid for all bookings made before January 31st 2022 (and only concern the cases excluded from our classic cancellation insurance detailed in our GTC), they ensure the flexible cancellation or modification of your stay.
Thus, these two services are complementary.