Aquabike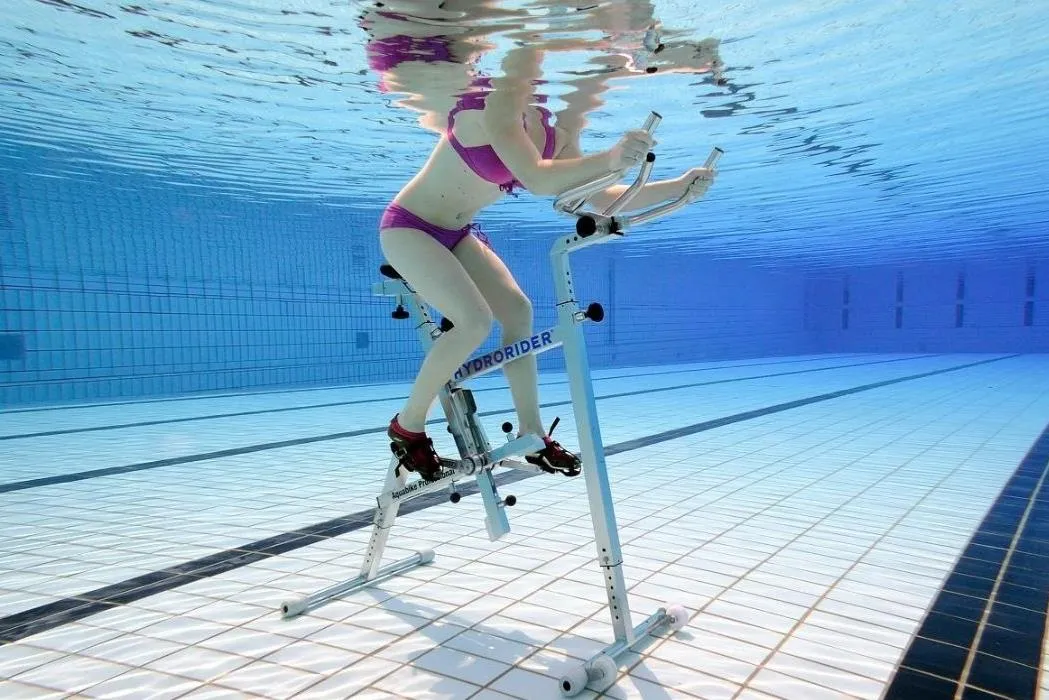 You want to give this new water activity a go? No problem, just come to the Beach Garden. The classes take place at the end of the afternoon in our indoor pool. Our qualified coach awaits you for your very first Aquabike session. If you look closely you'll make out the outlines of the bikes under water.
A perfect cardio workout but also to just simply stay fit. Aquabike is great for people of any age.
Our helpers at reception will be able to give you more information and they will be able to put you down for a session right there and then. Irena, Head of reception
Come and give this new way of riding a bike a go! Our coach will show you different exercises that will put different muscles to work. You'll be able to work out to the newest hits and a great and motivational mood. The coach knows exactly how to get you going and will keep you motivated right up until the very end of the lesson. The calm and quiet indoor pool is the ideal place for an Aquabike session.