Zumba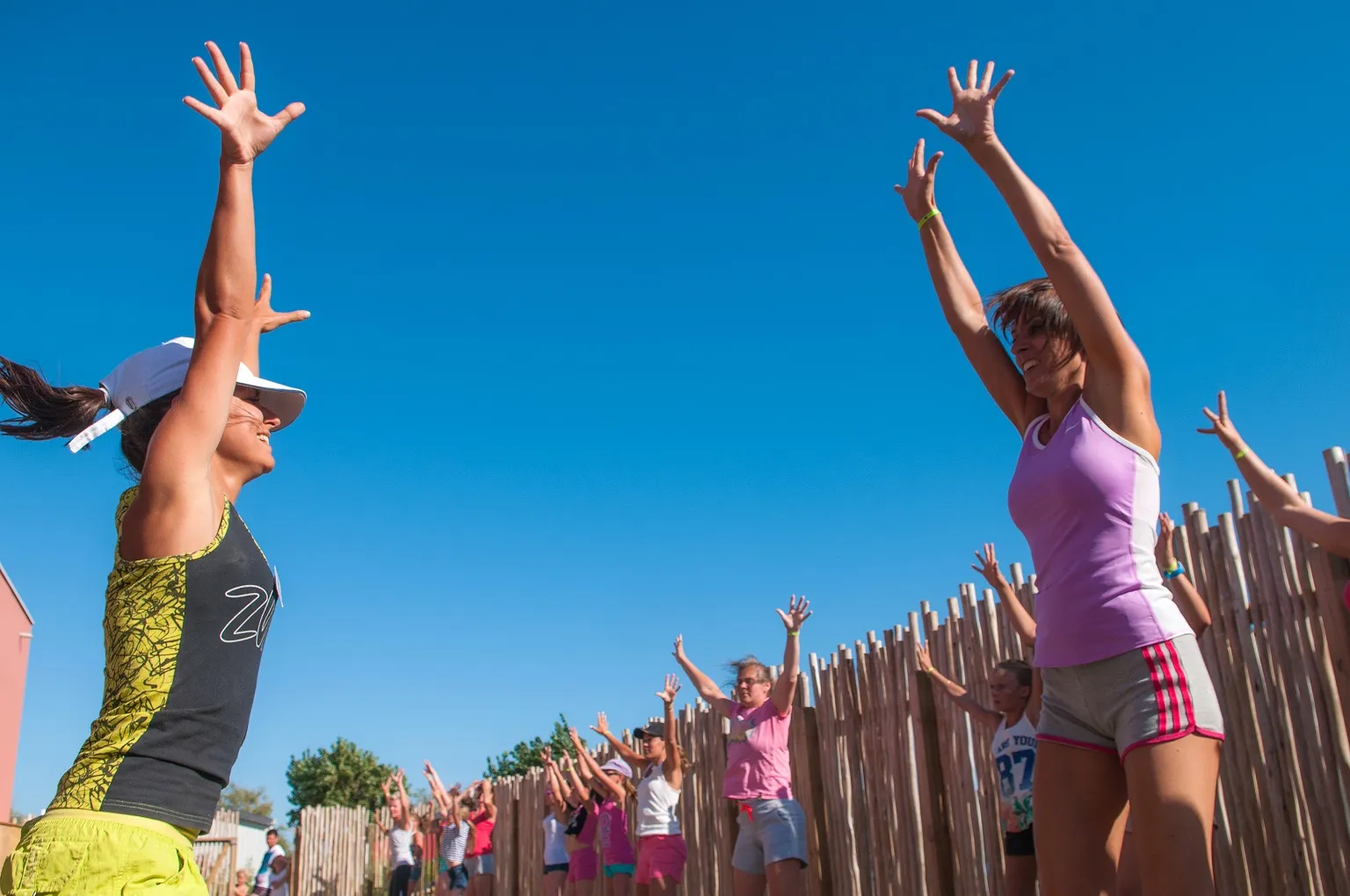 The organizer greets you with a smile and good humour at his Zumba session. The music starts and so does the activity with a warm up introduction to get you pumped up. Grown-ups and teenagers dance and unwind thinking of nothing but themselves.
Dancing, friendliness and positive energy. Greg, organizer
Come spend a great moment in which the organizer, the music and yourself set the pace! You'll end the session absolutely thrilled and only waiting for the next one.