Opening of reservations 2022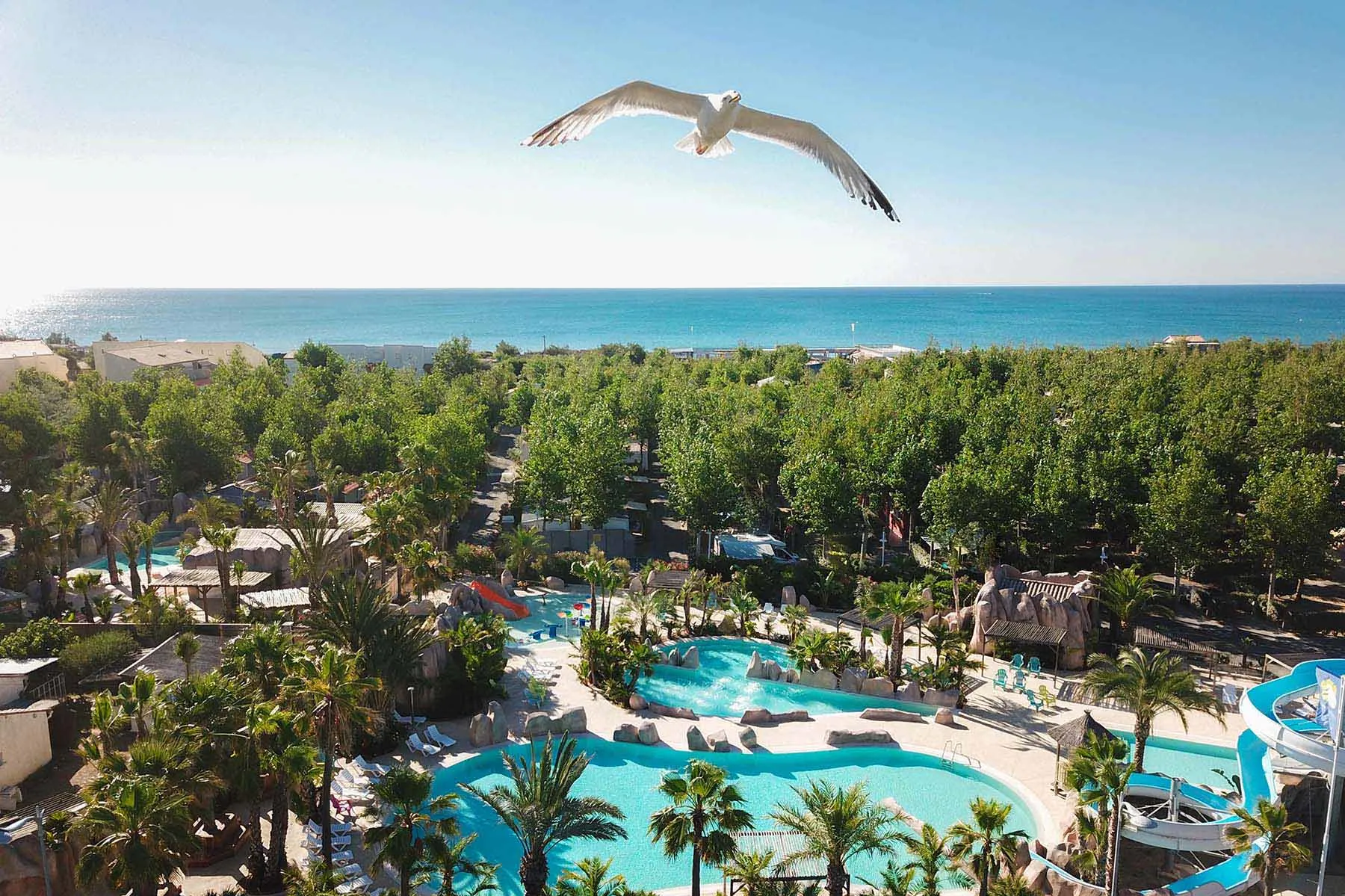 Opening of reservations 2022
Do holidays seem far away?
Don't worry, they're not that far away!
We are pleased to announce that our bookings are open for the 2022 season.
Our three camping-villages welcome you in an idyllic setting by the sea, a stone's throw from the Bagnas Nature Reserve, to put your life on hold for the time of your stay. Les Méditerranées give you access to all the services and infrastructures from the opening on 9 April 2022 until the closing on 26 September 2022: three aquatic areas, restaurants, bars, bakeries, all the amenities necessary to satisfy your desires.
Come and discover a region whose riches are not limited to the diversity of its landscapes, but also extend to its gastronomy. From shellfish farming to wine growing, Marseillan and its surroundings will delight your taste buds.
This new season will satisfy the whole family, the mini-clubs and teenage clubs will open their doors to offer various activities, from relaxation to animation.
The Nouvelle Floride, the Beach Garden and the Charlemagne offer you stays in various settings. On the edge of the beach, rocked by a light sea breeze, in peaceful pedestrian areas with a tropical atmosphere, our accommodation or pitches will meet your requirements.
Take advantage of our Early Booking offer
This offer is valid until 28/02/2022 and applies to stays of, at least, 7 nights. It offers up to 15% discount on the amount of a stay in the DÉCOUVERTE and COSY ranges. This offer applies to any stay from the opening until 04/06/2022 and from 17/09/2022 until the closing*.


*Early booking offer cannot be combined with any other offer, subject to conditions and to availability.

Cancel or modify your stay with complete flexibility:
For all reservations made before 28/02/2022
Details : Book your holiday with serenity