Why choose a camping holiday rather than a holiday in a hotel?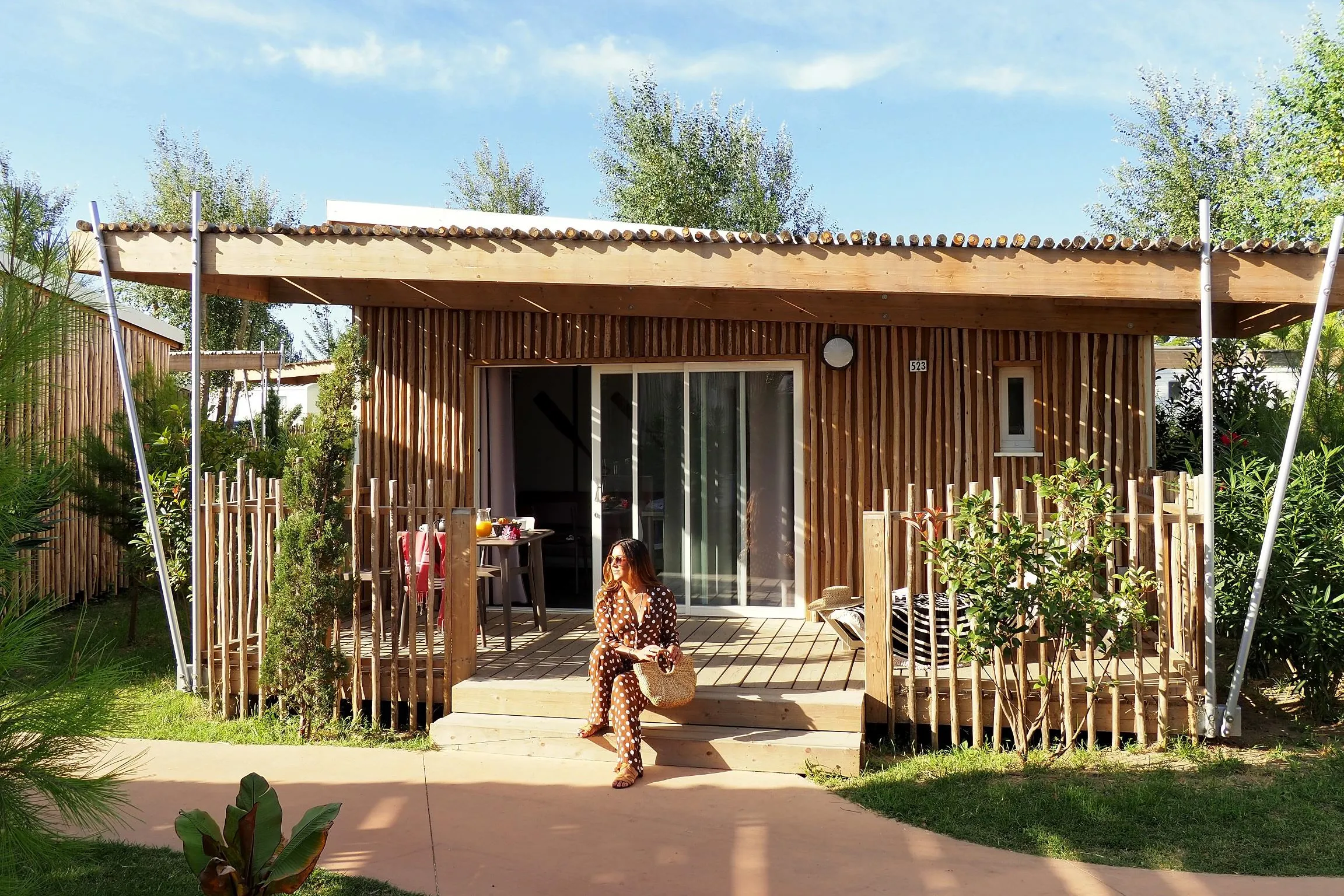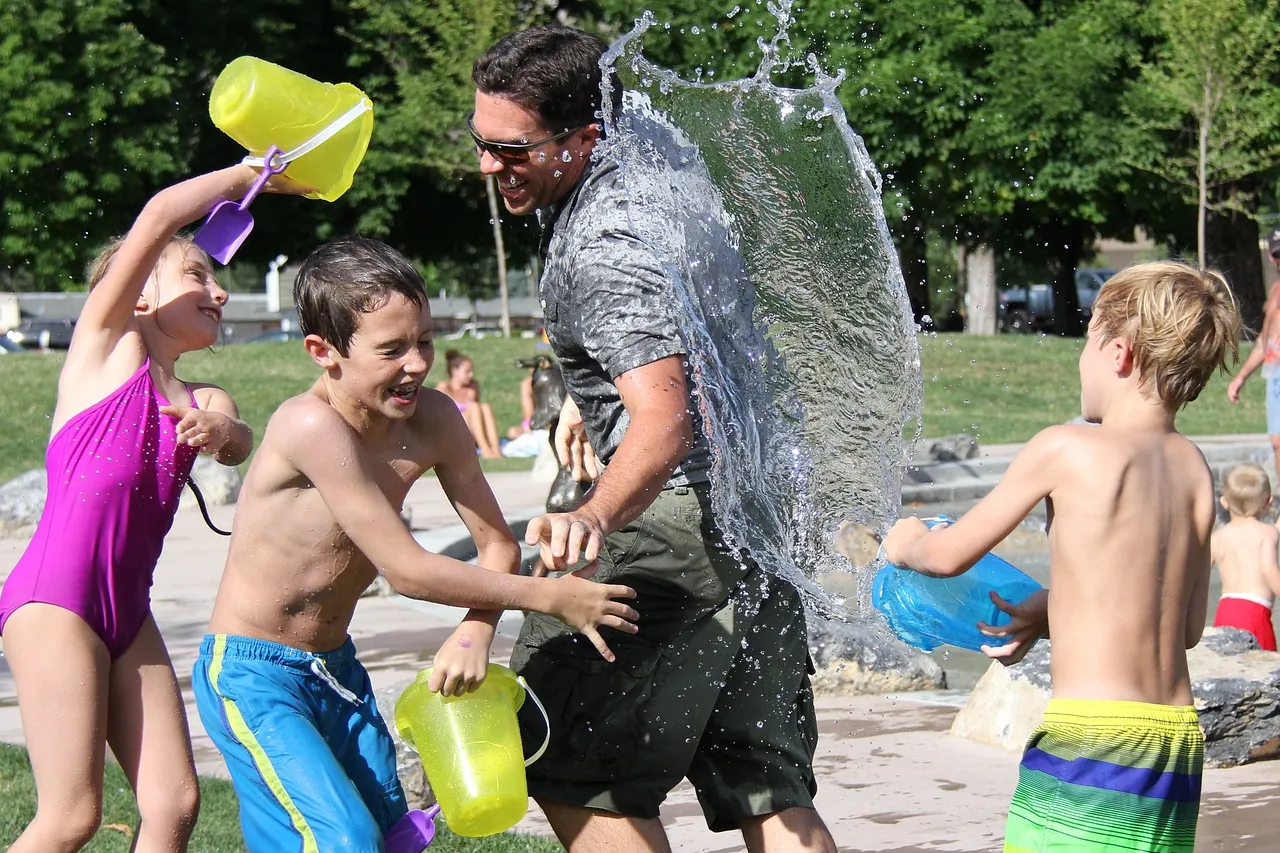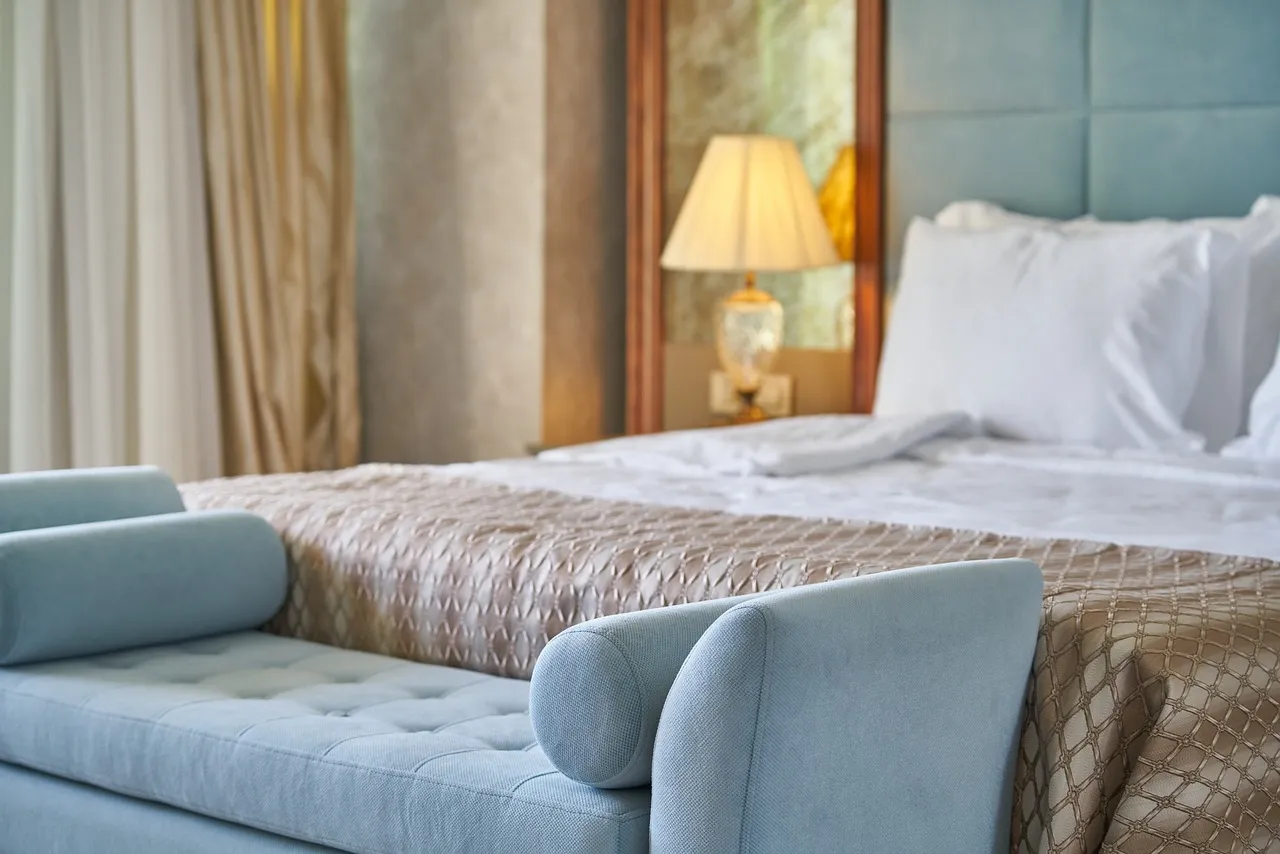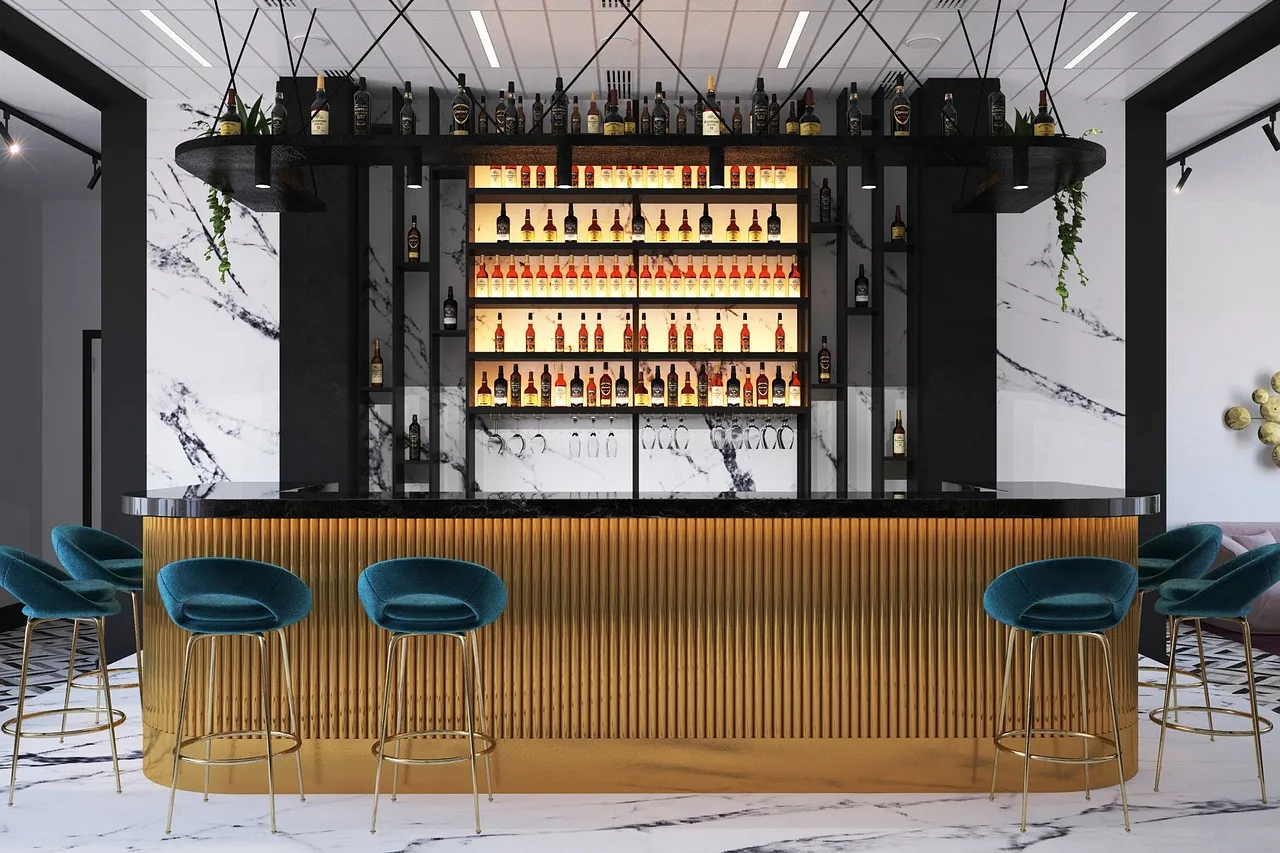 When the holiday season is approaching and it's time to book, the choice of destination is important, but so is the choice of accommodation. There are several possibilities, often coming down to a choice of 2: a stay at a campsite or at a hotel.
Camping is a type of stay that is becoming increasingly popular with holidaymakers wanting to take advantage of their holiday to relax and discover a destination, while benefiting from the facilities and entertainment on offer during their stay, often at a very reasonable price. Hotels, however, also have their advantages and their fans: greater comfort and privacy, and personalised service. Both hotels and campsites also have their drawbacks, which are important to consider before selecting your future holiday accommodation. We'll go into more detail below, in an article comparing hotels and campsites, with the latter coming out on top hands down!
Advantages of a hotel break
Hotel lovers swear by it, and will argue that only if you stay in a hotel, will you really be on holiday. No need to clean up, no need to worry about meals, because someone else is taking care of everything. Do you need anything? Just pick up the phone in your room and call reception with your request. The staff are trained to meet your expectations, but also to provide you with information should you need it. All you have to do is enjoy your stay.
Hotel rooms allow you to benefit from services/products that are charged for in campsite accommodation, or that you will have to take with you or buy on site in a shop: such as toiletries, bed linen and bath towels, cleaning products etc.
If you want to spend a short stay in a destination, a hotel is a great type of accommodation, because hotels don't require a minimum night's stay, as is the case at most other types of accommodation incl rentals at campsites (At the 3 Mediterranean campsites, this is possible however, as we'll see later). Generally speaking, if you value your privacy and want to enjoy a space all to yourself, a hotel is the most suitable type of accommodation for you.
Disadvantages of a hotel break
Despite the advantages mentioned above, hotels are becoming less and less popular as a choice of accommodation, for a number of reasons.
The first, and undoubtedly the main reason, is that for stays of a week or more, or even just 4 or 5 nights, hotels are very expensive. Very few hotels offer weekly deals. The price issue becomes even more tricky if you're travelling with your family and you can't all sleep in the same room (not all hotels offer extra beds, and not all rooms can accommodate them anyway). Of course, there are hotels that offer suites, which can sleep 4 or 5 people, but they are very expensive. The other option, for 4 people or more, is to stay in 2 separate rooms... which will also be very expensive.
Budget and expenses again: in a hotel room, you can sleep... and that's it. There is no kitchen. You will not be able to prepare your own meals to save money. So you'll have to spend extra money on food; breakfast, lunch and dinner. This is probably manageable for 1 or 2 days, but if you're planning to stay for 1 or 2 weeks...
The same goes for parking your car. While parking is almost always free on a campsite, you will usually have to pay extra to use a hotel car park.
In short, in addition to the price of the room, many of the services offered by the hotel will be extra (such as room service). If you're staying for more than 3 or 4 nights, if you're not careful, and if you're with family or friends (and there are a lot of "ifs"), your stay can turn out to be very expensive...
Disadvantages of camping holidays
Even though camping is becoming increasingly popular and is in our eyes the best option, as we'll explain in more detail below, it does have a few drawbacks that some people may find difficult to accept.
People who like privacy and a quiet holiday may not appreciate the conviviality and sharing that is the camping philosophy.
If the weather is bad, some of the activities offered by the campsite may be cancelled.
Last but not least, if you choose to rent a mobile home at a campsite, you will have to do some housework (cleaning, preparing meals if you don't want to eat in the campsite restaurant or outside). Generally speaking, anything you may wish to do to make your holiday more restful will be at your expense. So be careful not to overdo it, so that your campsite stay continues to be an affordable alternative, which is one of the main arguments in favour of camping. The alternative is to stay at a campsite with the level of services and facilities normally associated with hotels, but where you will have to pay almost nothing in addition to the price of your booking.
Advantages of a camping holiday
The benefits are numerous, and anyone who has tried this type of holiday will find it hard to imagine any other form of holiday. Especially if you've stayed at a 5-star campsite like Les Méditerranées.
The first advantage is its proximity to nature. Whether you stay in the countryside, in the mountains or by the sea, you will find yourself in exceptional places, full of greenery, trees, plants and flowers. This is true, for example, of the campsites Charlemagne, Nouvelle-Floride or Beach Garden by the Mediterranean.  Nothing beats rest, recouperation and returning to basics. And if, as is the case at Les Méditerranées campsites, you have direct access to the sea and a fine sandy beach, the experience will be complete.
The human values of camping
The second aspect is that of conviviality. On a campsite, even if you stay in a mobile home, a bungalow or a beautiful "Cabane de la réserve" like you'll find at the Beach Garden campsite, i.e., in accommodation where you can enjoy privacy, you live in the outdoors alongside other campers. You will meet them on your way to the swimming pool, the reception or the restaurant. The opportunity for a chat and maybe even make new friends? A relaxed atmosphere and conviviality on campsites is no myth!
Facilities, services and entertainment
Another plus point is that of entertainment and services: when you book a stay at a campsite, you are of course booking your camping pitch or rental accommodation, but this also gives you access to all of the campsite's services, facilities and entertainment, free of charge. Swimming pools, water parks, sports fields: all free of charge. Children's club, aqua gym, other daytime entertainment: free of charge. Magic, dance, cabaret, comedy and karaoke shows in the evening: free of charge!
Camping = savings
This brings us to the question of cost, which is undoubtedly the most important argument when comparing a hotel stay with a camping holiday. Not only does reserving a pitch for your tent or motorhome, or booking a mobile home or a bungalow give you access to all the services and entertainment on the campsite, but your choice of accommodation itself saves you money. Your rental accommodation gives you access to a kitchen and all the equipment needed to prepare meals, so you can make substantial savings. Are you staying in a tent? Just pack a small stove and some cooking equipment and you're ready to go. In a camper van, being your home from home you have you're fully equipped as well. And it's no wonder that camping is attracting more and more holidaymakers, when everyone is keeping a closer eye on their budget.
Variety of accommodation
Still on the subject of accommodation, the variety on offer at campsites gives another advantage over hotel rooms: from pitches for your tent to glamping-type accommodation and mobile homes, bungalows, chalets, etc., there's a great amount of choice. Accommodation for 2, 4, 6, even 8 people: impossible to imagine in a hotel, which will offer you, at best, a suite for 4 or 5 people at an extortionate price.
Finally, the last argument put forward by the staunch defenders of hotel stays, that of the possibility of booking for a single night, has not been true for several years now. At many campsites, you can rent for 1, 2 or 3 weeks, but equally (very) short stays of 2 or 3 nights. Maximum flexibility! And this is the case at the 3 Méditerranées campsites, for example, where you can book and stay for anything from 2 consecutive nights.
The result is clear: while there will always be people in favour of hotel stays, the growing number of camping enthusiasts have some serious arguments to put forward. Still not convinced? A stay at the Charlemagne, Nouvelle Floride or Beach Garden should change your mind!