Camping checklist: What should you definitely bring?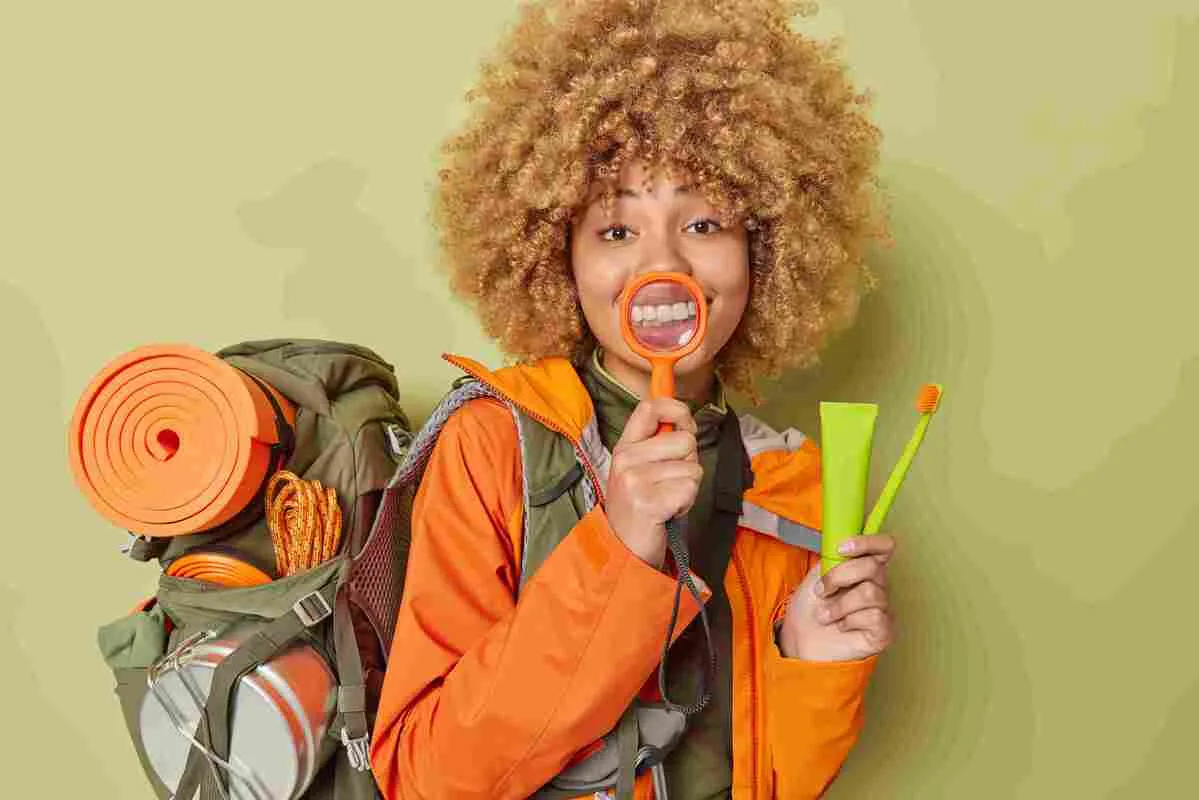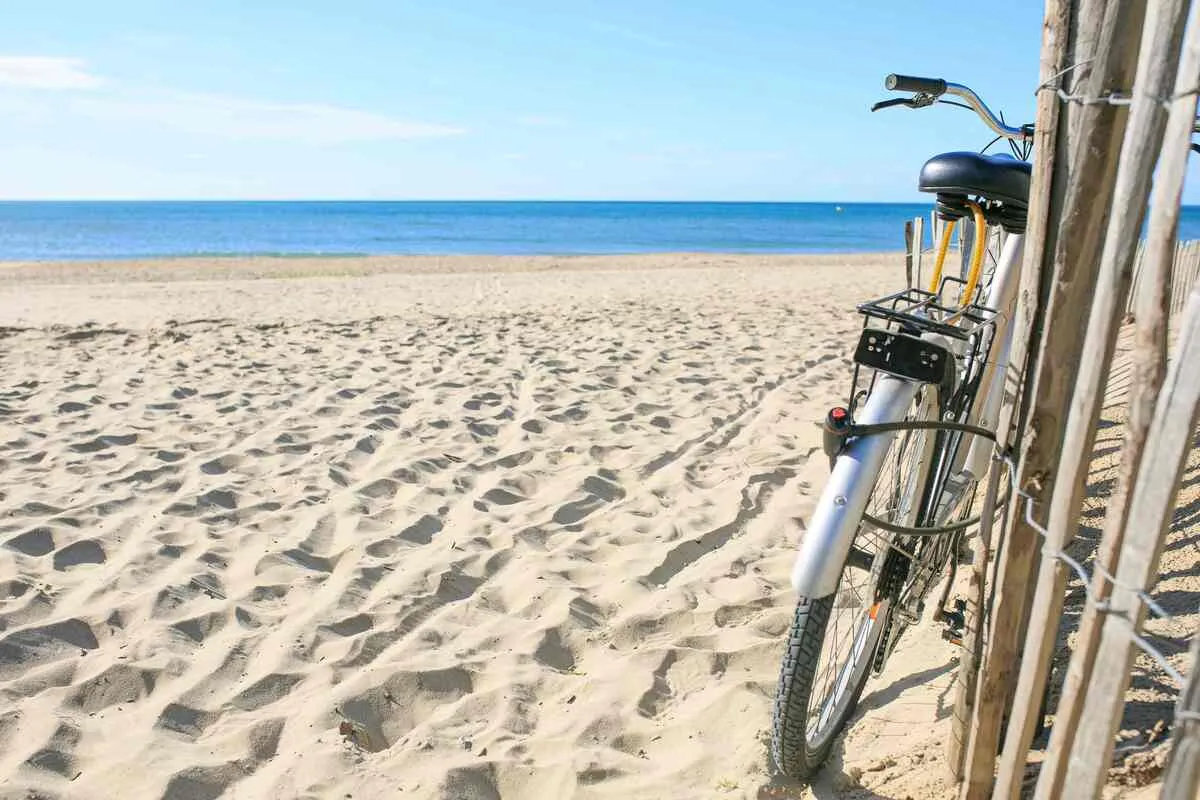 Have you decided to stay at a campsite, with family or friends? Have you decided your destination, duration and means of transport? But this is your first trip and you are not sure if you have thought of everything? Don't panic: here is a list of all the essentials you will need during your stay.
When we go camping, we often worry that we will forget our indispensable torch to find our way in the night or worry that we will overload ourselves with potentially useless stuff (no, we don't need a bread maker).
Whether you are new to camping or a true expert, to make this moment of connection with nature as authentic and comfortable as possible, it is essential to bring the right equipment.  If you are someone who prefers not to go out with your own tent but rather stay in a mobile home or bungalow, there are also a few essentials you should not forget. Finally, if you plan to stay with children, there are a several items that will come in handy.
Whatever accommodation you choose, you'll find them all at the 3 Les Méditerranées campsites in Marseillan (Charlemagne, Nouvelle Floride, Beach Garden), below is our checklist of essentials to make your camping stay a success.
Camping essentials when camping with your own tent
To minimise the chance of forgetting things, write a checklist and tick them off as soon as they are packed. Let's start with the essentials for a "traditional" camping holiday, in a tent.
Tent checklist
If you are going camping in a tent, you need ... a tent (yes!) and everything to pitch it and keep it upright.
Tent and equipment (groundsheet, awning, tent poles, enough pegs!)
A hammer
Tent repair kit (cord, string, sewing kit and gaffa tape)
Sleeping checklist
Depending on your needs, wants and not least the amount of stuff you want to carry during your trip, you can adapt your sleeping gear.
A sleeping bag
An inflatable mattress with pump or camping bed
A pillow
A torch and/or headlamp (with batteries)
A sleep mask (because in a tent, you can't close the curtains!)
Clothing checklist
The advantage of staying in a tent by the Mediterranean, in southern France, is that you need fewer clothes than if you were to go camping in Antarctica... Even in low season, temperatures are mild in Marseillan, the village close to the 3 campsites of Les Mediterranées! Nevertheless, here is a list of essentials you should put in your bag, regardless of your destination:
Quick-drying clothes
Swimwear
Pyjama
A change of socks if you are staying in early or late season
Waterproofs in case of a shower
Clothes line to hang your swimwear and towels to dry
Cooking checklist
Here is a short list of what you need to prepare a tasty meal at your campsite:
A cooking stove
A lighter or matches
A cooler (fridges can often be hired on site)
Jerry can for water or several large water bottles
Can and bottle opener
Cutting board and a good sharp knife
Cutlery, plates, cups, pots and pans
Wash basin or bucket, sponge, washing-up liquid and tea towel
If you have room, a folding table and chairs for optimal comfort.
Food checklist
You will find everything you need in the various shops at Les Méditerranées' 3 campsites as at most campsites. But if you are on a tight budget, here is a list of food and drinks you can easily bring from home.
Dried fruit, fruit compotes
Breakfast cereals 
Dried biscuits and small cakes
Salt, pepper, oil and spices in small jars
Pasta, rice, jars of sauce
Energy bars
Toiletry bag checklist
To shower and wash yourself at the campsite's sanitary block don't forget your:
Soap and shampoo
Hairbrush or comb
Toothbrush and toothpaste
A towel and flip-flops
A beach towel to make the most of the pools and the beach directly accessible from your Les Méditerranées campsite
First aid checklist
Prevention is better than cure, right? So don't forget your:
Sunscreen and aftersun
Mosquito spray
Antiseptic
Bandage
Tweezers (for splinters)
Paracetamol
Sterile compresses and plasters (and scissors)
Checklist when camping with children
If you are going on holiday with your family and especially with young children, you will no doubt want to take the following with you:
Games for the journey
Reading books
Paper and colouring pencils
Swimming bands for the pool, the sea and toys for on the beach
Music and/or children's songs on your smartphone.
It is good to know that the three Les Méditerranées campsites offer WiFi packages. All pitches have an electricity connection (and some even a water tap directly by the pitch)
And if you forget something, you can count on the campsite shops ... as well as the friendly and helpful camping community!
If you are looking for a really comfortable stay, you will probably choose rental accommodation. This is what you will need.
Rental accommodation
Sleeping arrangements
Generally, 1-bedroom mobile homes have a double bed. In 2- or 3-bedroom mobile homes, there is generally one bedroom with a double bed with 2 single beds in the others (this can be a bunk bed).
Blankets and pillows are provided. However, in most cases you have to pay for sheets (and towels). You can save money by bringing your own bedding and towels. In more luxurious accommodations, bed linen and towels are often included in the rental price and the beds are even made ready for your arrival. This is of course great especially if you arrive late and/or you have had a long journey!
Kitchen
The mobile homes and most other rental accommodation have a fridge, hob, microwave, sink, electric kettle and a coffee machine. And, of course, standard crockery, cutlery and cooking utensils to make daily food preparations easier.
The more luxurious your accommodation gets, the more equipment you will find. Dishwasher, espresso machine and sometimes even a washing machine. There are often a few dishwasher tablets or washing-up liquid, however, this will probably not be enough for the duration of your stay. This can be bought on site at the campsite shop or you can bring it from home. If you check what kind of coffee maker there is, you can also pack the right capsules or filters.
Other
Bathroom and toilet: as we have seen, towels are often an optional extra but, in some cases, included. But whether you are staying in luxury accommodation or a standard but comfortable mobile home, you will need to bring your own toiletries and hygiene products because, at the end of the day, a campsite is not a hotel! Although one roll a toilet paper is often included in the welcome pack, this will not be enough, so you'll have to pack or buy some!
Terrace: covered or not, you will have garden furniture: table and chairs. The more luxurious the rental accommodation, the more luxurious the garden furniture, Including comfortable deckchairs for a nap.
TV: most mobile homes are equipped with a TV, but this is not always the case! You can check the inventory of your accommodation before you book or before departure. Sometimes it is possible to rent a TV from reception on arrival (daily or weekly package).
WIFI: more and more holidaymakers are requesting it and it's therefore increasingly included in the basic price... Except when it isn't! Please note it isn't always available in all types of rental accommodation. The vast majority of campsites provide a free Wi-Fi point, usually at or near reception. So check whether you're going to need it, or whether you would want it!
Cleaning: in top-end accommodation, final cleaning is included in the price. But this is not always the case either. You'll need to bring a few cleaning products to leave your mobile home in the same condition as when you arrived. Note that a sponge is often included in the mobile home's welcome kit: this is the case at Les Méditerranées, of course!
The lists and advice given are not exhaustive, of course, and you can adjust it based on your own experience. On the other hand, you can also opt for a 5-star campsite stay, where the facilities, services and accommodation which means you can travel light, both in turns of your luggage and in your mind!Choose a holiday at one of the three Les Méditerranées campsites in Marseillan in southern France for a great and most comfortable stay, on a camping pitch or in rental accommodation!