The advantages of a water park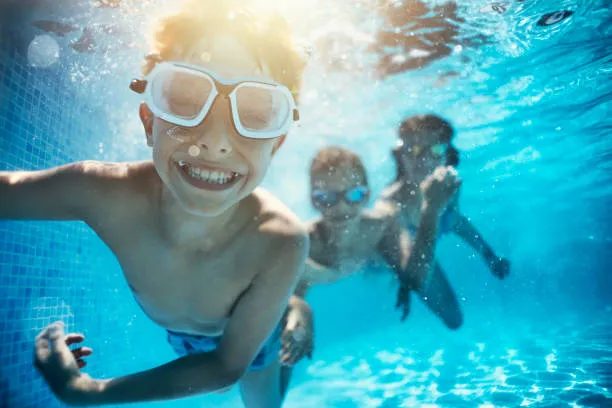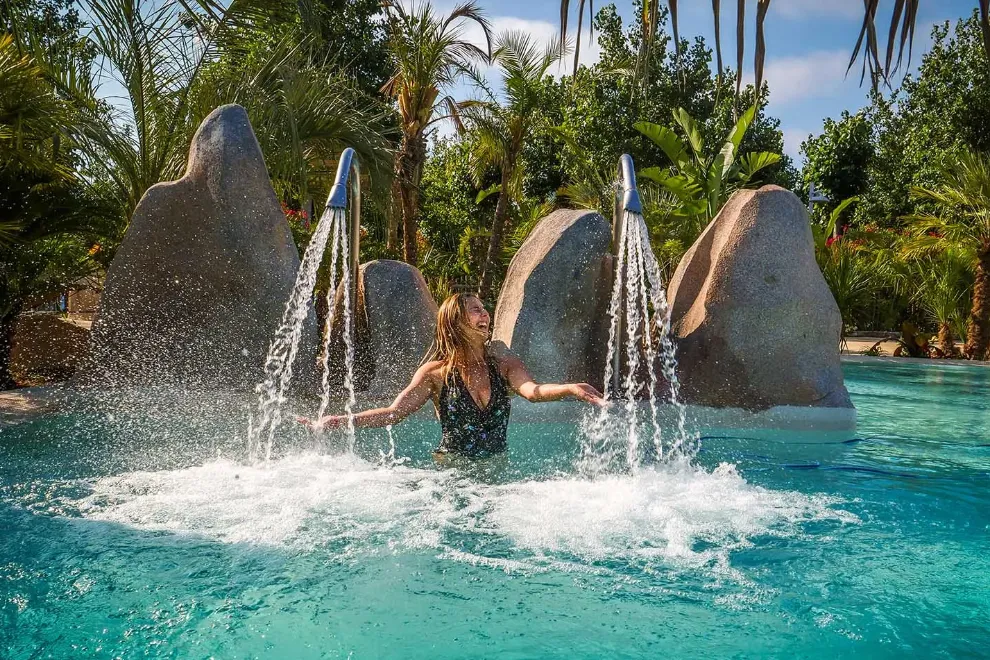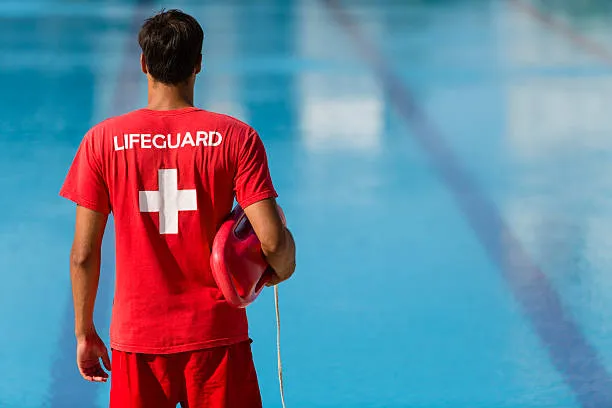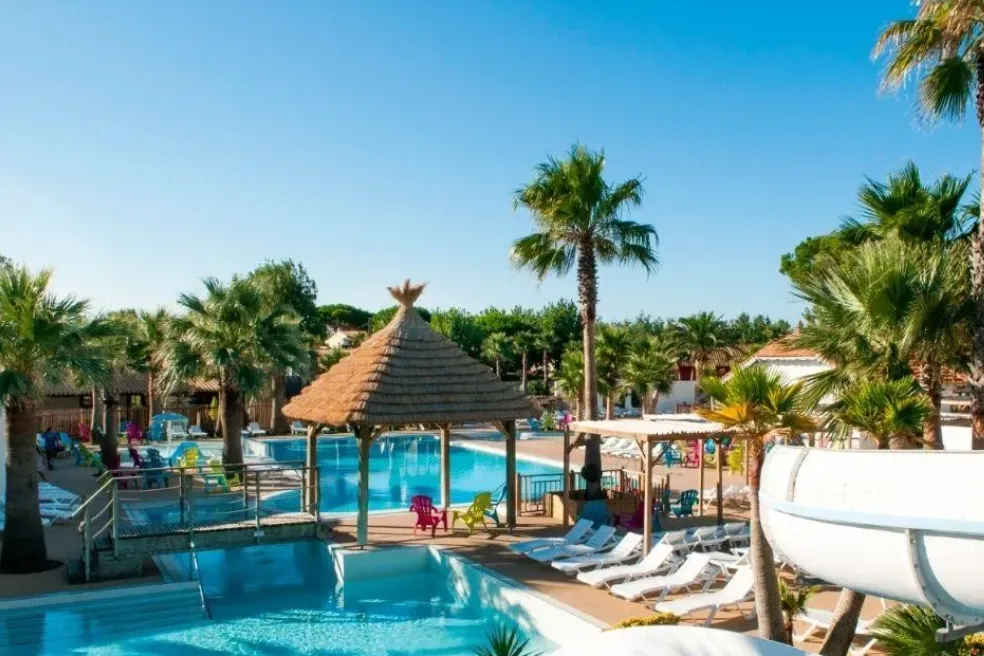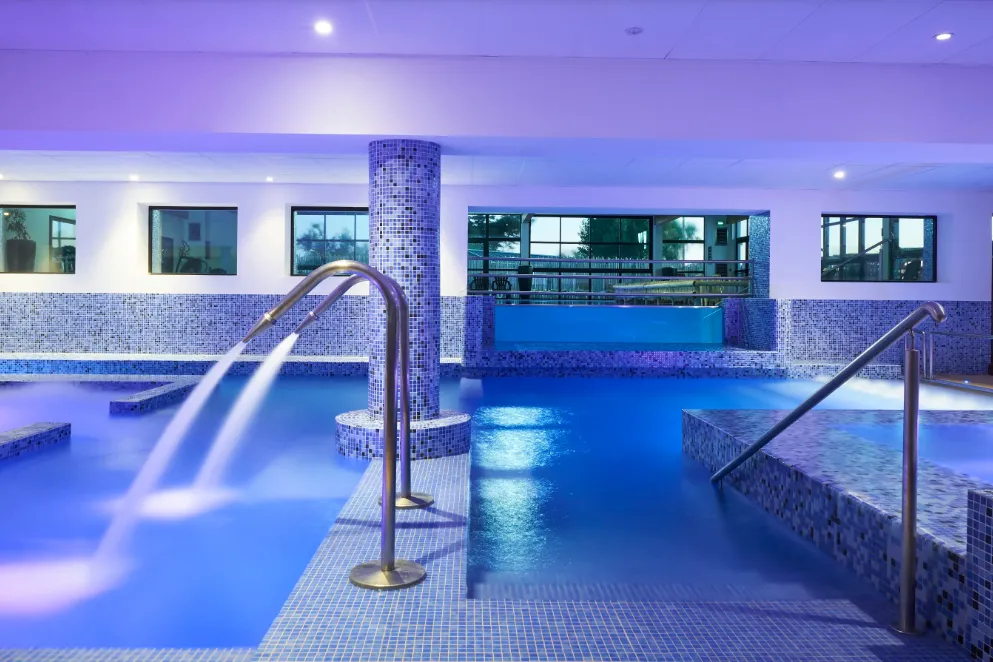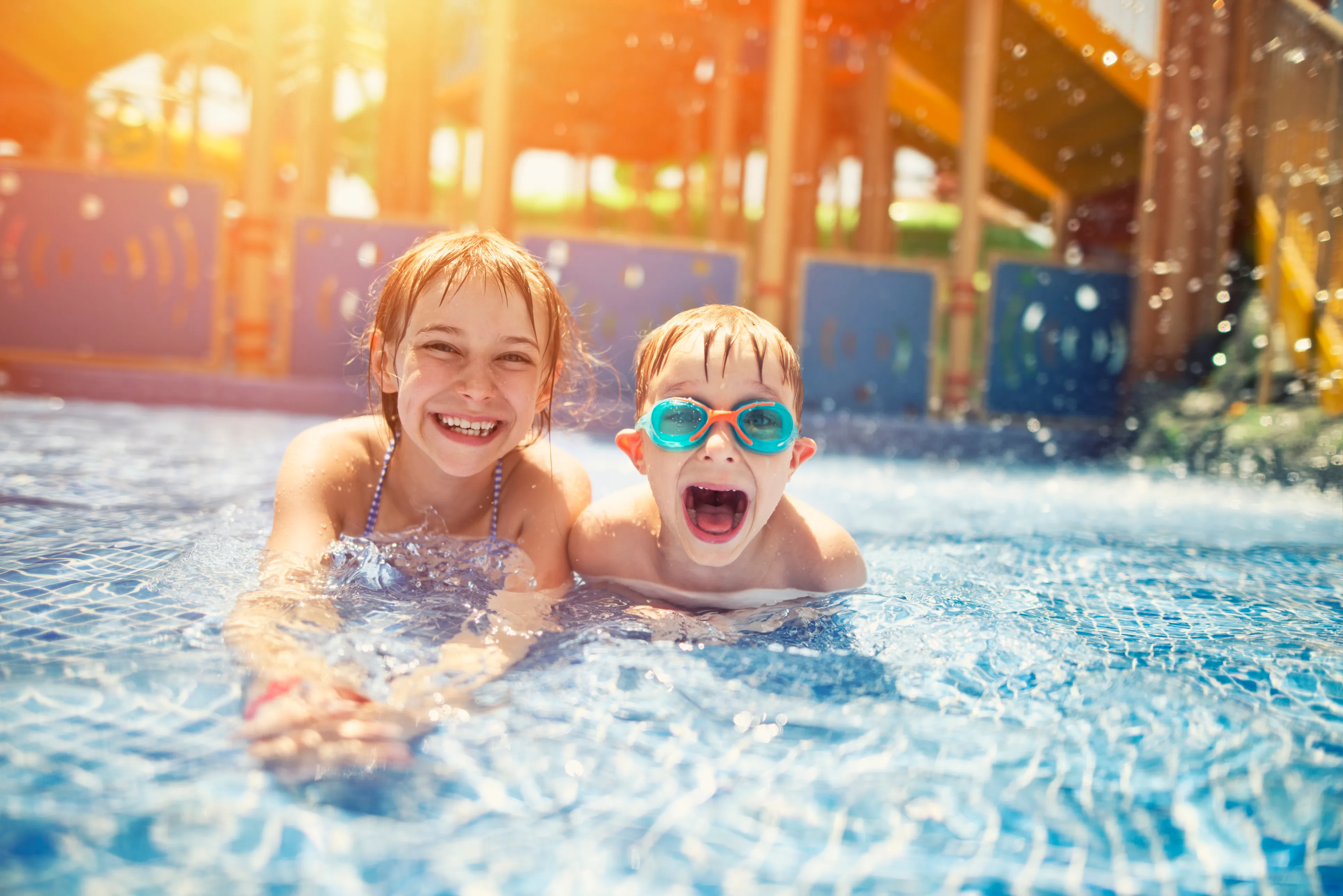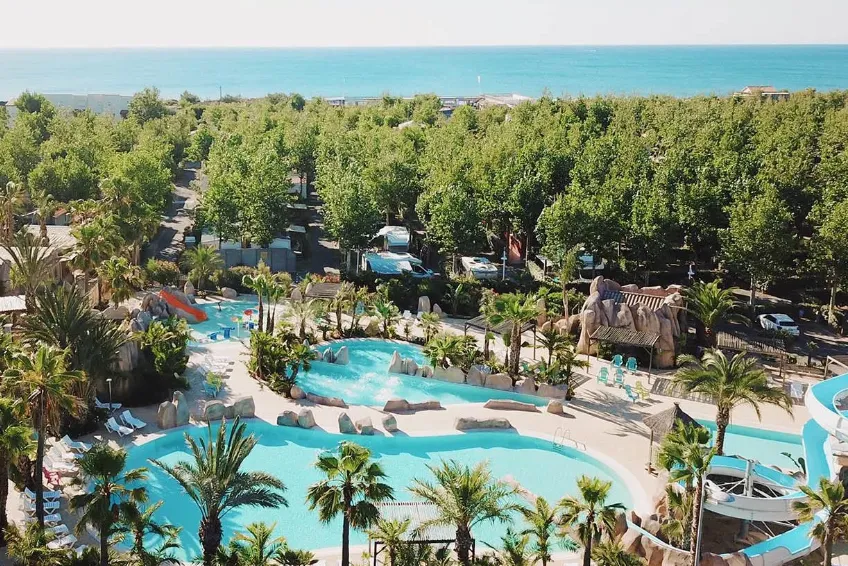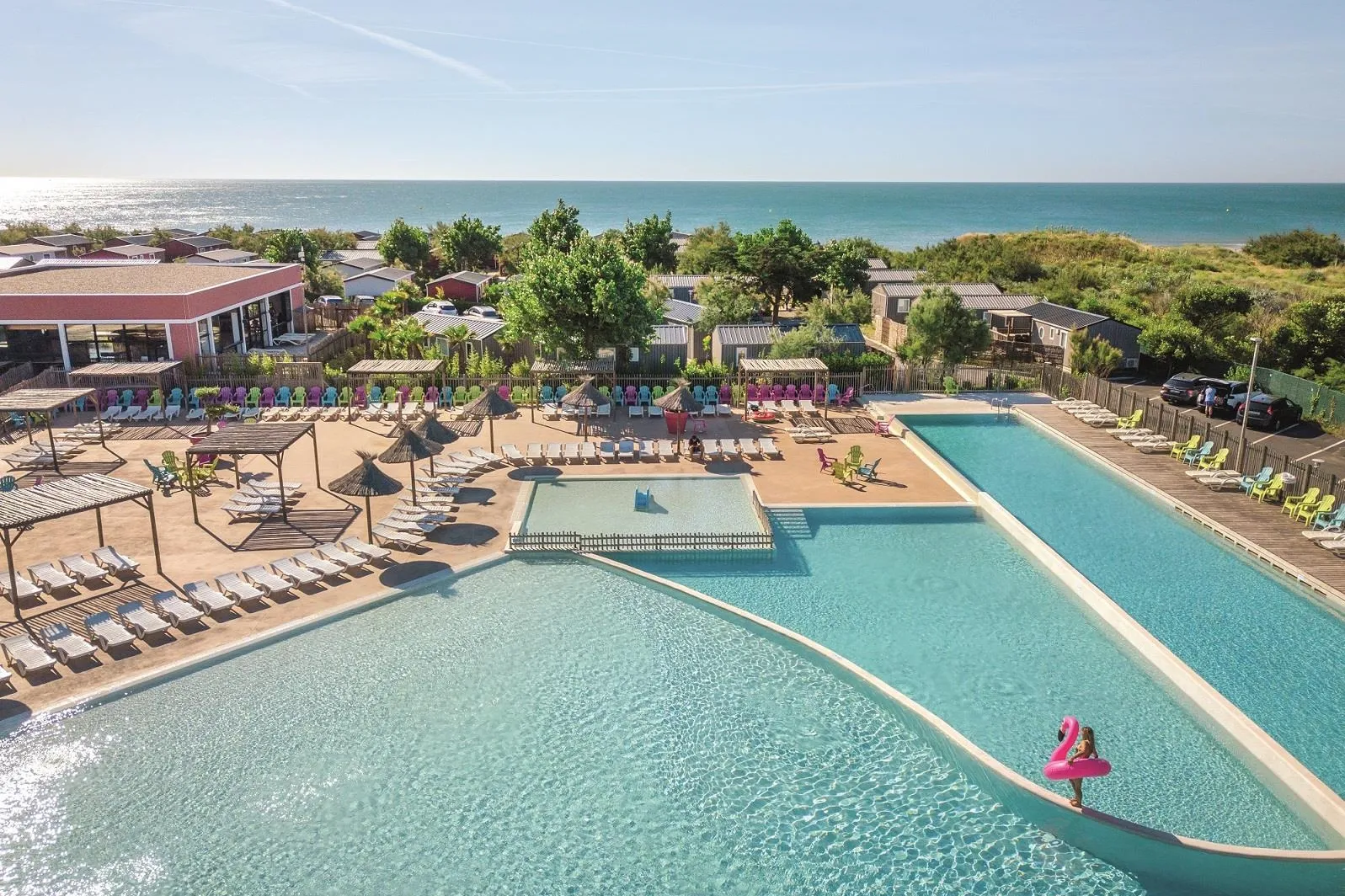 We take a look at a campsite with a water park
Spending a holiday on a campsite without a water park is almost unimaginable and a water park is a must have on all five-star campsites. More and more holidaymakers choose a campsite with a water park. This facility offers the chance to dive in the literal sense, into another world, the underwater world made for relaxing.
The advantage of water park on your campsite? You only have a short distance to go from your accommodation to arrive at your swimming destination: towels, armbands for the little ones, suncream, a snack (which can also be bought on-site) and the mobile phone to capture those special moments, it's time to go! This is exactly what you'll be able to do at the 3 campsites of Les Méditerranées'. In addition, the wide opening hours of the water parks give ample opportunity to enjoy both the water park and plenty of other activities. A morning bike ride or a walk, a trip to a nearby town, an afternoon on the beach and you'll still have time left to head for the campsite's water park to ensure water fun and complete relaxation at the end of the day. 
Numerous facilities for young and old
Thrills and excitement guaranteed at a water park
Spending a holiday on a campsite gives everyone the chance to spend time together and feel closer. In water park, you are able to experience unforgettable moments together. And a water park is not only reserved for children, there is plenty for adults to enjoy. The numerous installations and facilities allow young and old to enjoy themselves. Start with a descent down a slide full of bends for plenty of excitement. Doing this together with friends or family, means fun will be had with a fair bit of laughter. Or you can let yourself float on the water in a wave pool, go down an artificial river or completely relax in a heated whirlpool. Metres-long slides with bends, water slides to go down with in a tyre and 3 to 5 slides, side by side, to race down - only in a water park can you experience such thrills. 
Relaxation area in the pool complex
The water parks are large enough to give plenty of room for both fun and relaxation. Those who just want to relax can use the jacuzzi, enjoy a massage from the water jets, lounge on the artificial beaches and cool off under waterfalls. Many campsites with water parks also have a wellness area (spa, hammam) for adults to enjoy while children have fun at the kids' club activities.
And to complete it all, there are sunbeds and umbrellas around the pools for sunbathing, people watching, reading, or for taking a nap. 
Safety in water parks
Safety is paramount at all times. A lifeguard or a member of the camping staff ensures that each ride down the slide is safe. There are also lifeguards at strategic points in the water park to make sure everyone can safely enjoy themselves and are the lifeguards are ready to intervene if necessary. Finally, staff also ensure that hygiene and water quality rules are followed by disinfecting the water and through daily checks. 
Water park and sports activities
Going to a water park also gives you the possibility to take part in a range of activities: aqua biking, zumba in water, water volleyball or aqua gym to name but a few. And why not try an obstacle course on the water? It may seem easy, but make no mistake! You will soon enough find out that it becomes a real personal challenge to try to stay upright on the inflatable structures. All this of course under the bemused looks of other swimmers and your family! This unusual activity promises to be lots of fun. 
Water park: plenty of fun for children
Ask children what their paradise would look like and many will tell you a water park. There's no risk of your kids staying cooped up in the mobile home in front of a screen: they won't be able to resist the pull of the campsite's water park 😉. Hours and hours can spend here making use of the numerous facilities. If you live in the city, there is nothing nicer than being able to take a break from school, work, crowds and concrete to enjoy a swimming paradise with unlimited choice of things to do. It is also a great place for children to make friends for the rest of their camping holiday. A place to immerse themselves in a world of fun and games, to have so much fun that it will be hard to get them out of the water at the end of the day. And access to this paradise for children on the campsite is fully included in the price of your stay. 
Escape and relax with theme parks
Going to a water park means entering a unique world. Many water parks have themed facilities for the enjoyment of their customers: Aqualand in Cap d'Agde, close to the Mediterranean, offers you a wide variety of atmospheres and infrastructures, which will make your day unforgettable. You can also eat on location and/or relax, as you wish.
To enjoy the large pools with your children while ensuring their safety, you can put on armbands or provide them with an inflatable buoy so that they can move with ease at your side.
Facilities especially for the little ones
Don't worry, most water parks are equipped to provide unforgettable moments even for the little ones: paddling pool, slides, fountains. Under the watchful eye of parents, it is a real miniature water park just for them. 
Enjoy the water parks in any weather
Do you want to spend your camping holiday and take full advantage of a water park even on cooler or rainy days? Don't worry, you don't have to miss out on the fun of swimming. Many campsites, so also the 3 campsites of Les Méditerranées, have a fully covered and heated swimming pool and water park, allowing campers to swim and enjoy themselves regardless of the weather and temperatures outside. 
The features of the water parks of the Les Méditerranées campsites
On the three 5-star campsites of Les Méditerranées: Nouvelle Floride, Beach Garden and Charlemagne, you can enjoy 3 magnificent water parks at your leisure. Regardless of which campsite you choose, you have free access to all 3 campsites; their shops, facilities, activities and … to their water parks! 
Dream away at the water park of the Nouvelle-Floride campsite
In the water park at Nouvelle-Floride you will be transported to a tropical world with two oasis-like pools, surrounded by palm trees. The 3 slides ensure your time in the park is filled with water fun and there is a paddling pool for the little ones. You can relax on the sun loungers around the pool and unwind in de shade of a palm tree. At the Nouvelle-Floride water park you will be dream away and go on another journey during your holiday. 
Enjoy the luxury pool complex at Charlemagne campsite
Charlemagne's luxurious water park offers a wide range of facilities to enjoy your holiday and your time in the pool. Whether you are with your children, friends or partner, everyone can have fun on the slide, in the counter-current river and cool off under the water jets. There is also a paddling pool for the youngest ones. And if you want to go on a camping holiday during the low season, in spring or autumn, even then you can enjoy the water park Charlemagne as you will have access to a beautiful indoor pool with jacuzzi, water jets and whirlpools. 
Relax at the Beach Garden water park
The beauty of the 3 Méditerranées campsites is that you can alternate between the water parks (and the other facilities) depending on what you are looking for on any given day. The Beach Garden water park is all about relaxation. With its huge pools, there is room to float in a starfish position in the water or take a dip and feel the coolness of the water. Enjoying the pool and its facilities in hot weather is extremely enjoyable. Like the pool complex at Charlemagne campsite, there is an indoor pool, with a paddling pool for the little campers, with play equipment and slides to enjoy.
Staying at one of the 3 Les Méditerranées campsites with its water parks gives you 3 times more opportunities for water fun. A great way to enjoy your holidays in the southern sun!